Loadstar Talks #RAMLife
2014-08-19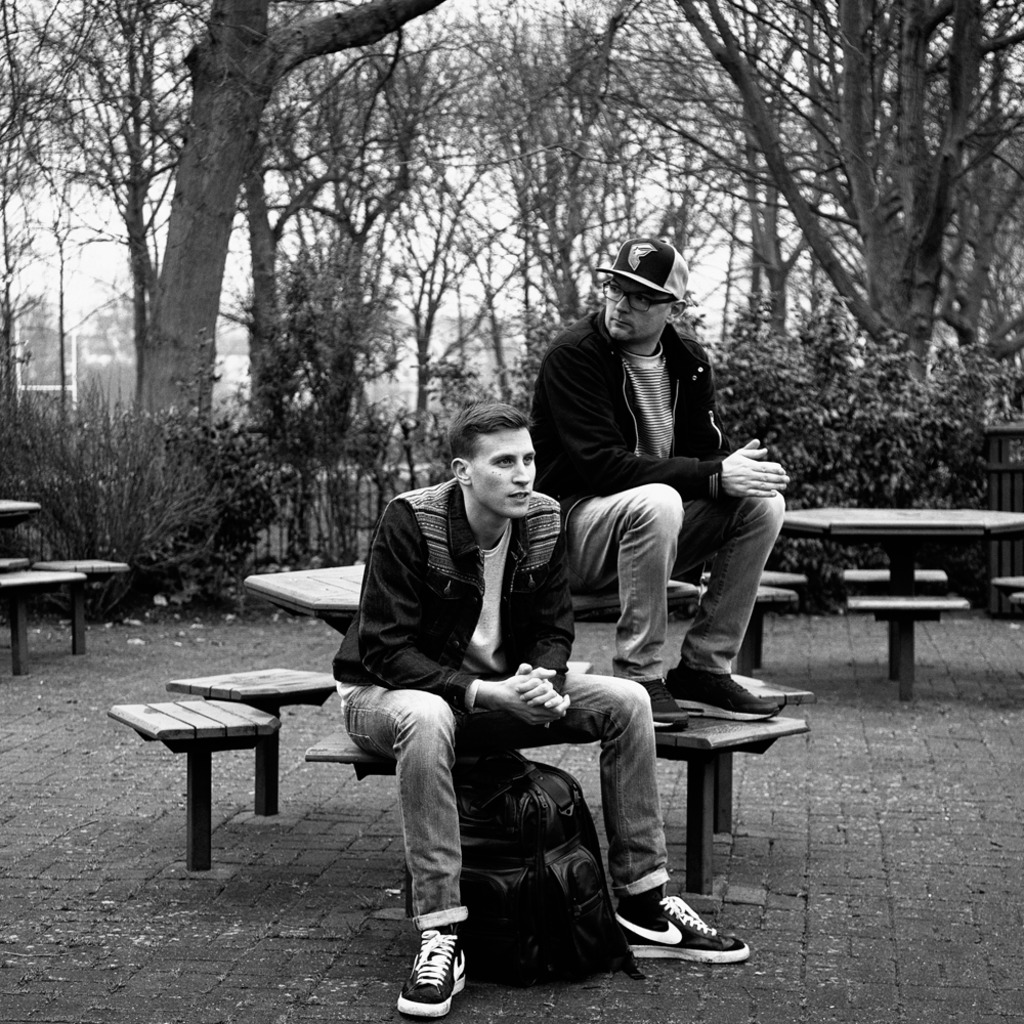 Listen / buy
---
Hi guys thanks for speaking to us! This year has already been massively busy for you with such a hectic tour schedule. However, you're now also hosting the new RAM Life compilation series, which is set to drop soon. What do you understand about this new direction forRAM? And how did you go about choosing the project's track listing?
When we were putting the mix together we really wanted to represent the RAM sound, choosing tracks and artists that we have been heavily supporting in our dj sets over the past few months. It also gave us the opportunity to give out some of the VIPs people have been asking after.
The album features some huge new releases from 2014. Can you name your top five? Were there particular stylistic features you were looking for in each record? And how did the tracks come together, especially when creating the album's mixes?
In no particular order: Noisia – Stamp Out, Dimension – Digital World VIP, Loadstar – Stepped Outside, Cyantific – Type A, Culture Shock – Troglodyte VIP.
It was a slightly different approach to putting together a normal dj set as we really wanted to showcase all aspects of the genre, rather than what gets an audience going during a live set. If you look at the track list there's a good cross section, some are based more around musicality, and then the harder stuff which from the offset was something we knew would be important when putting a mix cd together.
There's also a range of artists included on the compilation. Are these people you've specifically been watching? And are you a long-time fan of any one in particular?
The compilation as a whole represents such a wide range of artists and they're all people we who we really rate and feel are pushing the genre forward. However there were still loads of other tracks and artists that we wanted to include. We can now see why Andy has three disks with his latest Nightlife compilation!
In terms of artists who we're long term fans of, Culture Shock is definitely one of our favourites. His tunes are always massively unique and we've been fans since we first heard 'Vice Chase' back in 2007!
You also have a few of your own tracks on the album and remixes, including 'Bomber' VIP. How did you decide on which ones to feature?
We obviously wanted to feature some of the tracks from our own album and we decided by looking at the ones we'd played out the most over the past 12 months. These were the records which saw the best crowd reactions, like Bomber, Warrior and Dr. Karg, and we gave them a bit of a revamp especially for the compilation.
This compilation is different from your previous LPs. However, looking back at the Future Perfect Remixes, do you think the experience of working with so many different producers helped you with your decisions for RAM Life? And what's your favourite way of keeping up to date with releases? Do you actively go out and search for anything new/inspiring?
Obviously our remix album and this RAM Life compilation are two different entities, although the thought processes were similar in the way that we looked for artists who we respected to feature on the album.
The difference with our album was that we looked for artists who could take our non drum and bass tracks and do something different with them. On the other hand, with the compilation we wanted to represent drum and bass and every aspect of it.
You're playing all over the globe this summer. What date are you most looking forward to? And has anywhere in particular, or experience outside of the UK, previously changed your music?
We've been out in the US a lot over the last 12 months, playing shows across the country. Nocturnal Wonderland festival in California is a gig we've got coming up and we're really looking forward to it; the stage production looks insane. There's so much effort put into it and we love playing in the US..
Bestival is another date which is going to be massive for us. Again, the stage set up looks amazing. The crowds at both festivals will be hugely different, although we're expecting the energy on both days to me amazing.
So what's next for Loadstar? How did you feel about tackling this kind of project and are you looking to do something similar again in the future?
It was a different experience, putting this mix together as well as the compilation and it was nice to take the musical aspects from a different angle. We're excited for everyone to hear it and it's definitely something we'd look at doing again in the future. In terms of whats next, we are locked in the studio working on our next few releases which we hope to get out by then end of the year, or the beginning of next.
---
Share
---
Listen / buy
---
---
---
Related Artists
---