Audio - Heads Up / StampedeOut Now on Digital & Vinyl
2014-06-16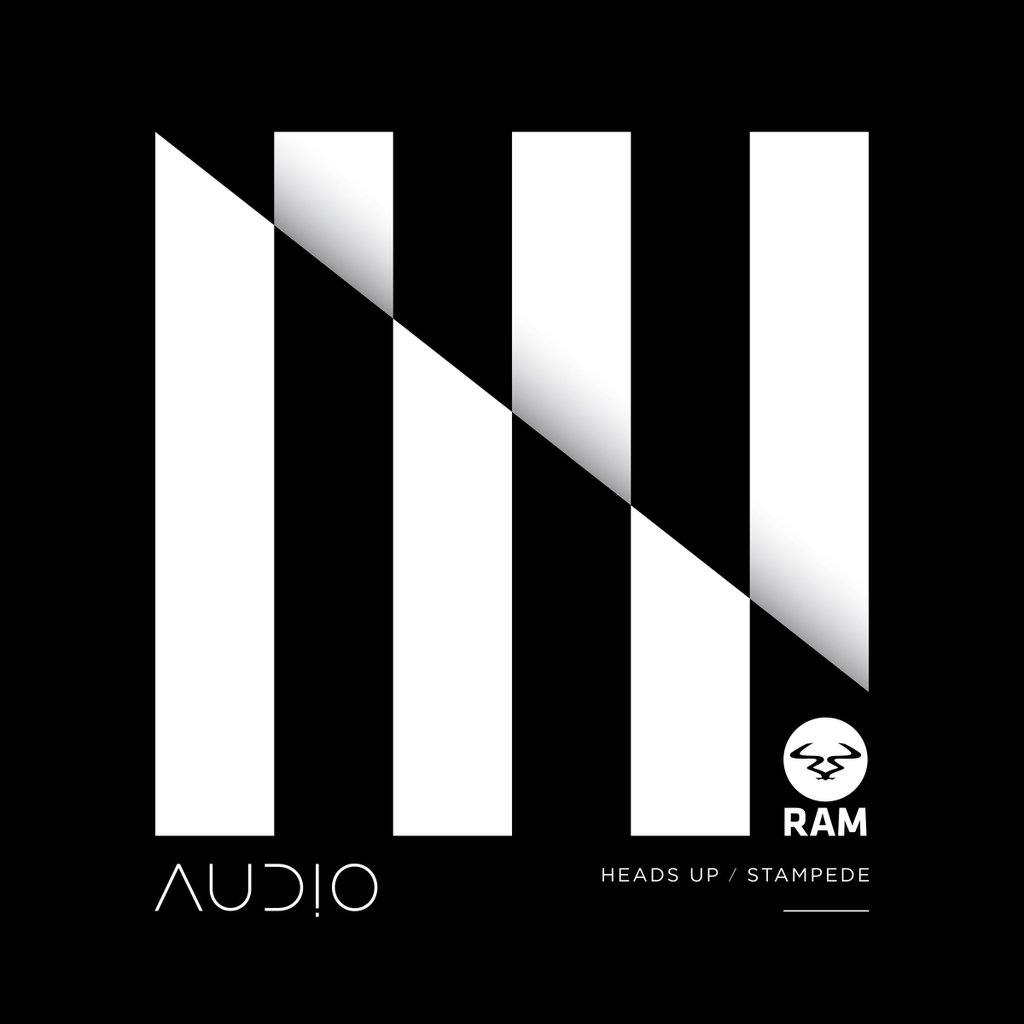 Listen / buy
---
Next level heaviness: Audio is now an official member of the Ram Records family. And he's entered the creative fray with two of the most brutal, ballistic bangers you'll play all year.
A decorated sound scientist for well over 10 years, what Audio doesn't know about explosive production dynamics truly isn't worth knowing. His previous outings – four albums and an anthem so unanimously massive it knocked EDM superstar Avicii off the top spot on Beatport – speak volumes. Literally… Each and every Audio production stops the very best D&B producers in their tracks, making them rethink their game. Naturally his first full Ram debut is no exception.
'Heads Up' is a king size tear-out session of Godzilla proportions. Opening with subtle themes of dark cinematic drama, he pitches us into a drop that's so physical and visceral it's outrageous. Sneering and tearing with raw aggression, you could reload this 20 times over and your crowd will lap it up every single time. Just when you thought Audio couldn't possibly raise the bar higher...
And that bar stays high on 'Stampede'. Referencing the classical sounds that made drum & bass the distinctive genre it's become, a series of icy pad, searing basses and tightly woven percussion build into a hook made of unadulterated savagery and concentrated destruction. Nodding deftly at every muscular sub-genre D&B has spawned – from tech to neuro to jump-up – Audio has whittled such a sharp sonic stick the police are considering filing it as a dangerous weapon.
Audio and Ram Records: A collaborative union of forces that's nothing short of a recipe for pure drum & bass devastation. And this is just the beginning!
Audio
1: Heads Up 2: Stampede
Cat: RAMM167
---
Share
---
Listen / buy
---
---
---
Related Artists
---