Ram Proudly Welcomes... Audio, Stealth and BensleyNew signings to RAM & PROGRAM!
2014-04-04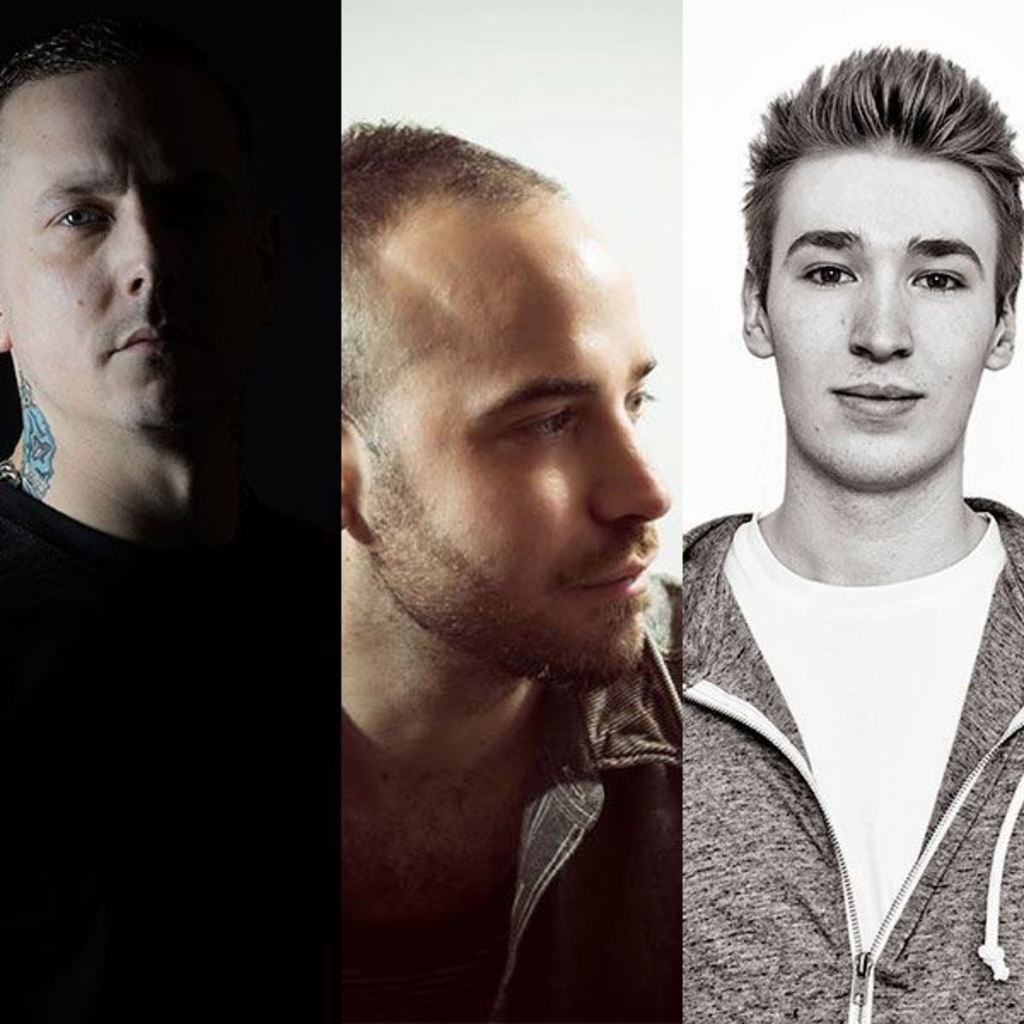 Listen / buy
---
Our mission to seek and support the most talented individuals in drum & bass and the wider realms of electronic music continues as we proudly reveal three new exclusively signed members of the Ram Records family. Please welcome three more exciting talented artists: Audio, Stealth and Bensley!

From genuine genre-setters to blistering bright new talent, our talented troupe is expanding with full force this season… And if you think this message is exciting, just wait until you hear the music these guys have given us!

AUDIO
Audio, the man behind one of the biggest tunes of the decade so far – 'Headroom' – mighty motifs and brutal blends have played an intrinsic role in drum & bass since the turn of the century. Honing his craft as in-house engineer at influential rave distributors Alphamagic during the late 90s, Gareth Greenall has gone on to chisel his own unmistakable underground sound as Audio, conjuring up one album on Tech Freak and three albums for Ed Rush & Optical's Virus. He's also provided discerning floors with countless singles on labels such as Subtitles, Renegade Hardware and Bad Taste. Representing the spirit of drum & bass in every aspect of his work, his matchless production benchmark is referenced by the most decorated of producers, meaning Audio hasn't just contributed to the scene, but genuinely helped shape it.

STEALTH
Stealth is another man who lives and breathes the dark art of D&B. With two Program outings and several appearances on Andy C's 'Nightlife 6' album, Ali Pearce has already played a major role in the development of Program Music… And has done so since he first featured on our Frequency imprint in 2007. From his free party roots, tenure as Movement resident and broadcasts on Origin FM, Stealth has crept up the D&B ladder with covert craft, appearing on many respected imprints such as V Recordings, Renegade Hardware, Subtitles and Critical in the process. Ali is now exclusively signed to Ram family. With his debut album forthcoming on Program Music and regularly touring across Europe and beyond. Make no mistakes; Stealth's story is only just getting started.

BENSLEY
Finally Bensley, a Canadian 19-year-old who boasts a truly unique story. Having sent a demo to us in December 2013, his distinctive productions instantly resonated with Andy C causing him to sign the brand new producer instantly. Entrenched in equal measures of dark drama and majestic melody, his creations capture the essence of everything that's exciting in drum & bass right now… And remind us that when the music is this good, it really does do all the talking. A unique story and an equally inimitable sound, Bensley's debut release will be highly anticipated.

---
Share
---
Listen / buy
---
---
---
Related Artists
---