Calyx & Teebee - Strung Out VIPOut Now on Digital & Vinyl
2013-11-25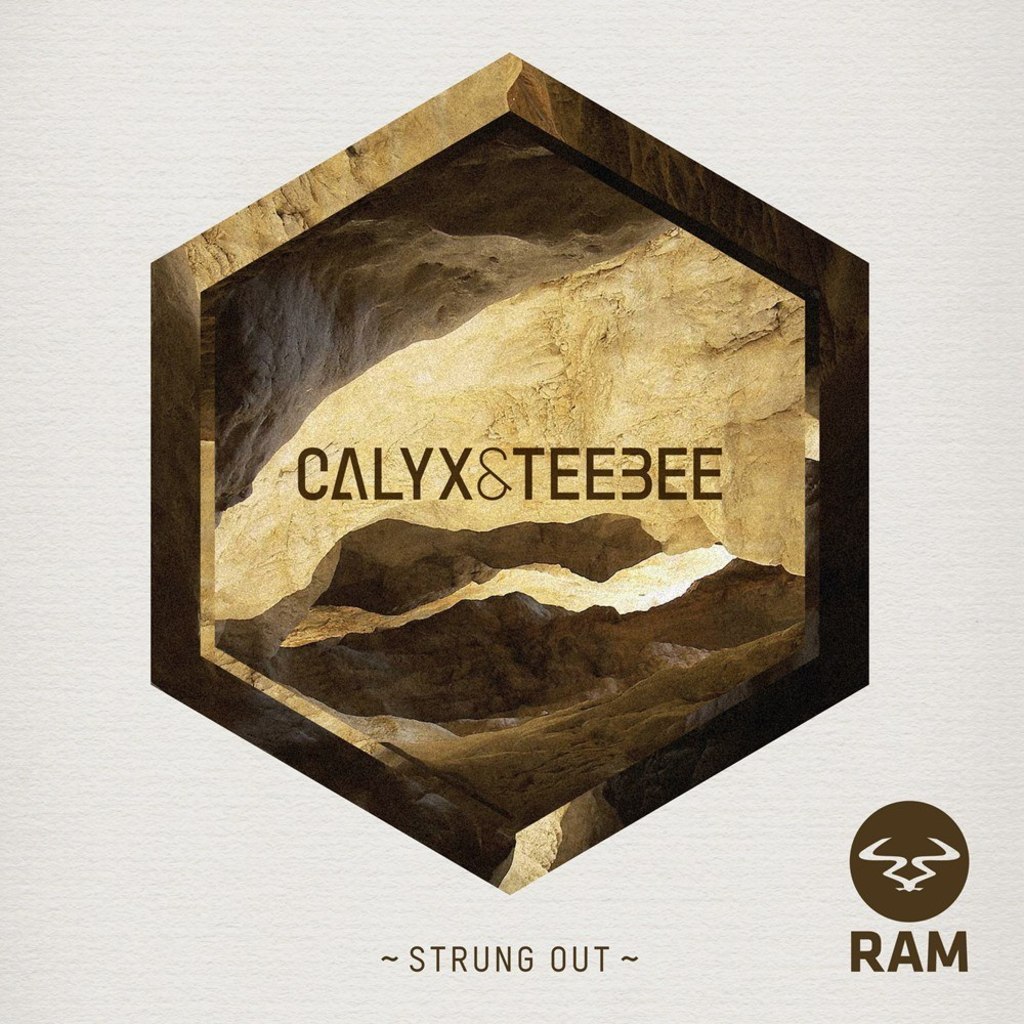 Listen / buy
---
A speaker-blazing VIP and Calibre's first ever Ram Records appearance! There's no messing around here: this is a very special release.
Subtle, sexy and sprung with slippery glitches, 'Strung Out' was one of the many reasons Calyx & Teebee's hugely successful album 'All Or Nothing' resonated with so many listeners. Calyx's gravelly vocal textures, the duo's trademark pristine production presentation and a future-focused riddim… Everything about it shimmers with true bass soul.
And it's just spawned these two extraordinary versions…
Calyx & Teebee's very own VIP was debuted on Andy C's Warehouse mix back in March. It's been the discussion of forums, backrooms and Twitter feeds ever since. Flipping the rhythm switch from sultry halfstep to a firing 172, it maintains every ounce the original's soul while giving the track an entirely new lease of peaktime life. A lush balance between the original's dreamy reflectiveness and raw, slaughtering bass strikes; it's the epitome of VIP culture.
Speaking of VIPs, the second version comes from none other than Calibre. One of the most venerated men in the game, madly this is the first time he's ever released on Ram Records. Naturally he's marked the occasion with an exceptional remix. Reminding us of the track's original deep sentiments, he's applied a series of virgin layers to the blend; spirited pads, a delicate synth arpeggio, a swinging-but-sharp drum arrangement and full focus on Calyx's vocal. One of those tunes that whisks you away to a special place without even realising… Calibre doesn't do many remixes. But when he does, he well and truly nails it.
One killer VIP, one remix from one of drum & bass's most respected individuals. Like we said, there is no messing around here. Enjoy!
Calyx & Teebee
1: Strung Out VIP
2: Strung Out (Calibre Remix)
---
Share
---
Listen / buy
---
---
---
Related Artists
---