RAMiami 2014 - RAM RECORDSAnnual Miami compilation Out Now
2014-03-21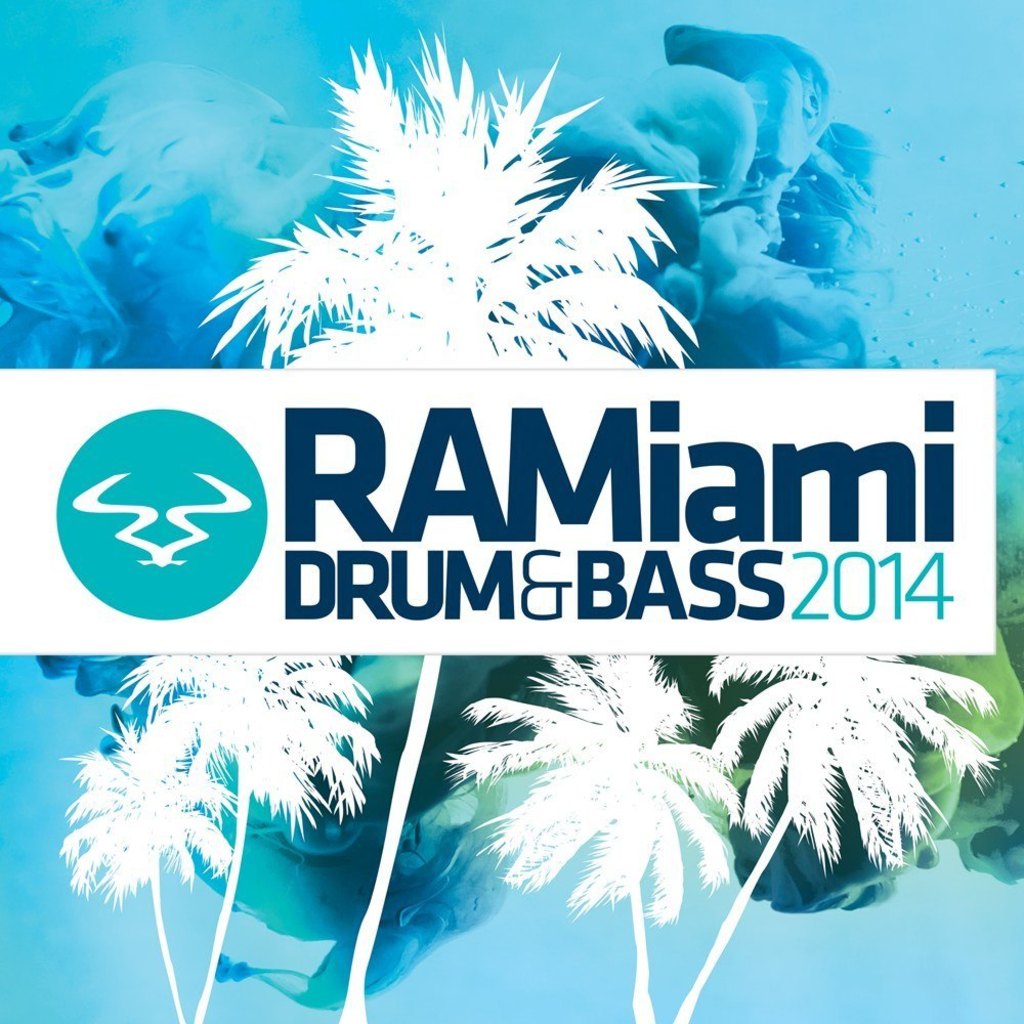 Listen / buy
---
Miami Music Week: THE most important gathering in dance music since time began. An essential sun-kissed calendar date for artists, industry influencers and enthusiasts alike… Whatever your genre persuasion, if you're serious about the dance then Miami welcomes with you open arms. David Beckham's not the only Brit taking over Miami this winter!
Ram Records have represented at this annual meeting of musical minds since day one. Cutting through dance music's ever-changing fads and flavours with their demonstrative D&B message, they have achieved a rock-solid standing as the most important drum & bass event there. With over a thousand parties happening throughout the event – from VIP pool parties to the epic multi-arena beast Ultra – Ram have worked hard to create this sterling reputation.
This year will be no exception: the label have secured another session at Mekka. One of Downtown Miami's most desired venues, it will be home to RAMiami with a line-up that reads like a who's who in D&B: Andy C, Ed Rush & Optical, Wilkinson, Loadstar, Rene LaVice and Delta Heavy.
To celebrate, they've curated 'RAMiami 2014'. Just like their Mekka mission, it's an all-star cast that represents the broadest scope and most vibrant colour of drum & bass. It's yet another reminder of how extensive and timeless Ram's repertoire truly is.
Showcasing drum & bass's unique melting pot with depth and clarity, every possible style can be enjoyed on 'RAMiami 2014': The spine-melting euphoria of Loadstar's 'BLVD'. The dreamy melodic textures of Culture Shock's 'Ohrwurm'. The grizzle-bass badness of Noisia's 'Façade VIP'. The ludicrous rudeness of Roni Size's 'Hotness' remix. The organic instrumentation of Sub Focus's 'Flamenco'. The savage steel drum of Moving Fusion's 'Chilli Pepper'… The list goes on.
No Ram album is complete without exclusives, too. And amongst this explorative 16 track tale you'll find three next-level specials that are unavailable anywhere else. Recent Drum&BassArena Artist Of The Week Salaryman dusts his jazz piano and slinky double bass off for 'My Future'. Mob Tactics, meanwhile, deliver the dark and devious 'Joe Mangle'. Boasting multi-faceted bass textures and a switch-flipping dynamic on the drop, it's one of the duo's best tunes to date. The third exclusive comes from Bluescreens. Last spotted on Ram's 'RAMsterdam 2013' album, here we find them developing their full-throttle audio adventure 'Strike One' with a spectacular second part. Flexing a muscular bassline and raw, pummelling drums, it's a fittingly dramatic finale to yet another exciting, extensive Ram collection.
Miami wouldn't be the same without Ram's heavyweight presence. Both their Mekka line-up and this collection of exclusives and timeless classics show exactly why.
RAMiami 2014
1: Andy C - Workout 2: Sub Focus – Flamenco 3: Wilkinson – Every Time 4: Rene LaVice – The Way You Love Me 5: Dynamite MC & Origin Unknown – Hotness (Roni Size Remix) 6: Delta Heavy – Take The Stairs 7: Loadstar BLVD 8: Culture Shock – Ohrwurm 9: DC Breaks – Pickett Line VIP 10: Salaryman – My Future 11: Calyx & TeeBee – We Become One (Ft Foreign Beggars & Craze) 12: Hamilton – Echoes 13: Mob Tactics – Joe Mangle 14: Noisia – Façade VIP 15: Loadstar – Need You (Frankee Remix) 16: Moving Fusion – Chilli Pepper 17: Bluescreens – Strike One (Part 2)
---
Share
---
Listen / buy
---
---
---
Related Artists
---