Teddy Killerz - Big Blow EPOut Now on Digital & Vinyl
2014-03-04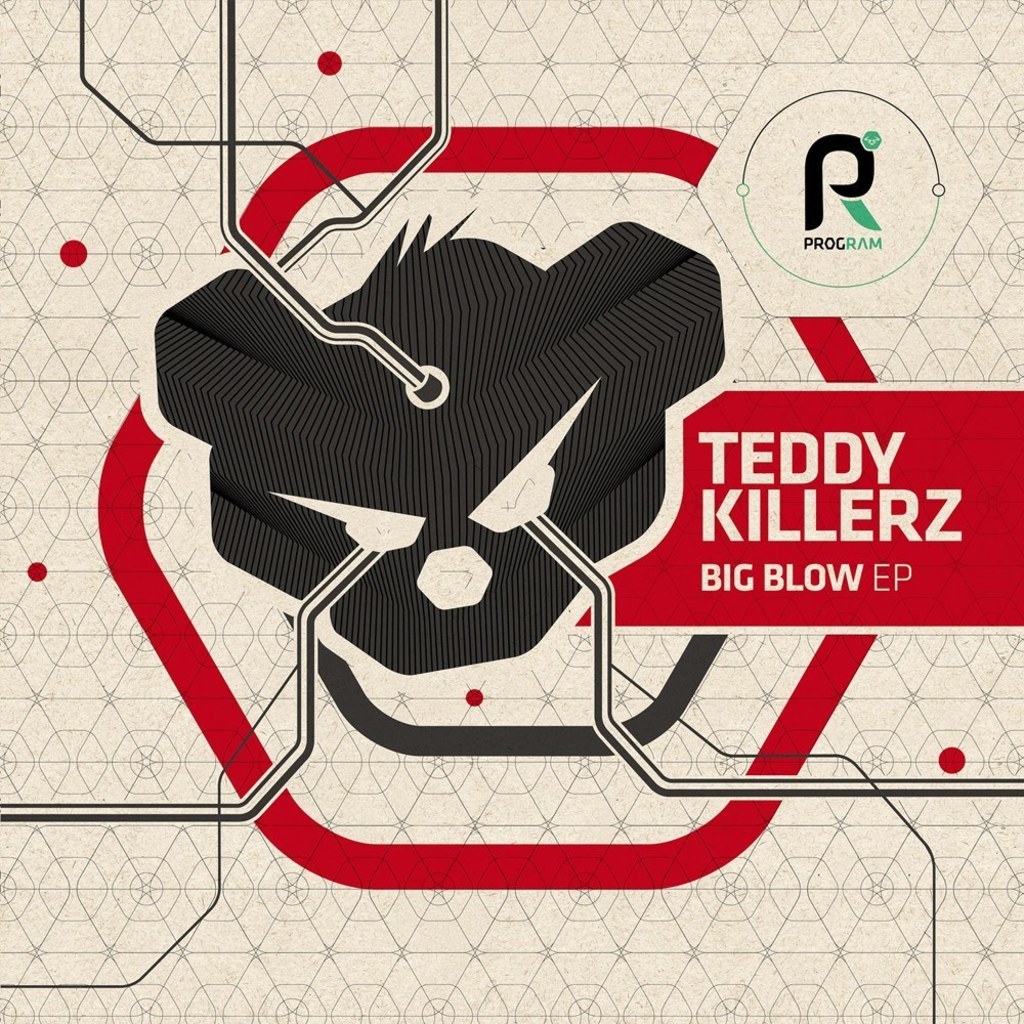 Listen / buy
---
Russian hell raisers repping with raw clarity: few acts have shown such broad skills as Teddy Killerz. Since emerging two years ago, they've worked with some of the biggest names across D&B, glitch, trap, dubstep and beyond. In each and every instance they've demonstrated an innate understanding of all genres with alarming killer motifs.
Their debut EP for Program sees them return to the source. D&B is where it began for the trio, and it's where they show their most muscular, mindbending musical skills. Appearing on Andy C's 'Nightlife 6' in November 2013 with the pranged out 'Impossible', these four tracks will be smashing dancefloors worldwide.
We kick off with the stunning 'Big Blow'. Truly unique, it combines sharp percussive elements and a waspish bassline with a deep funk hook that's entrenched in dramatic pianos and jazzy organs. Timeless, distinctive and daring, there is nothing out there like this.
'Jackyl & Hyde' follows. A physical gritty groove slams and shoves with power while Coppa lays down crisp lyrical messages. Textured with intricate production elements and more of the trio's emphatic drum dynamics, it's an instant head-turner.
Next up: 'Era'. Delving further into the darkness, the trio whisk us on a mission into deep space. Smelting elements of complex neuro production with classical, minimal funk, 'Era' weaves a tight sci-fi web that's guaranteed to take your floor to another planet.
Finally we hit 'Una Mattina'. Flipping the triplet switch with euphoric glee, what begins as a rush-fuelled star-gazer soon drops us head-first into another devious, bass-bitten workout. Swaggering with an infectious confident groove, we're bombarded with an array of precision synth shots, sweeps and stabs, each element adding a wealth of funk to the overall vibe.
Living up to their name in a major way, Teddy Killerz really are killing it with these four shock-outs. It's time, once again, to get with the Program!
---
Share
---
Listen / buy
---
---
---