Program - Traffic Q&A
2014-03-07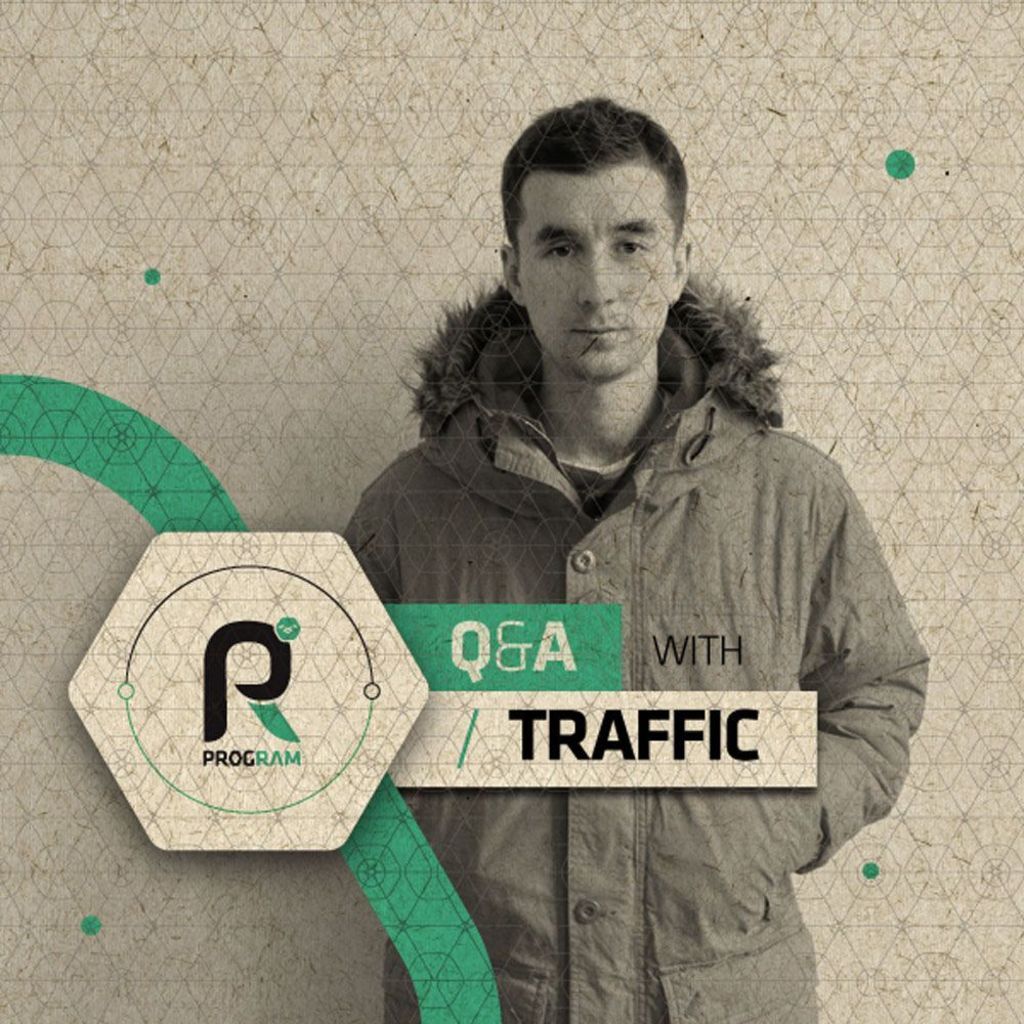 Listen / buy
---
The worldwide nature of drum & bass is more evident now than it has ever been and the team here at Program are always willing to explore the globe for fresh beats. Russia has been churning out producers of late and we've picked one to bring to your attention in the form of Traffic. A relative newcomer to the scene, if his track Structure is anything to go by he'll be making waves sooner rather than later. Helping to make up one of the four tracks on Programmed 2.0, he took some time to give us a little insight into who he is, his musical goals and his relationship with fellow Program representer Eastcolours.
Program - Traffic Q&A

1. Who is Traffic?

I'm Yuri Fedotov and I'm a drum & bass producer and DJ originally from Vladivostok but now live in Moscow. I've been doing this drum & bass thing on the Far East of Russia for more than a decade now.

2. Your track Structures is featured on the new Programmed EP. You must be pretty excited by that?

Yeah it still feels a bit surreal. Without doubt it's my biggest release so far and my very first on vinyl too so I'm really excited! On the other hand it's a sign for me to work harder than ever and I'm ready.

3. You've had a few releases but how did you come to Program's attention?

It all came just naturally. i finished Structures and felt quite happy with it so I sent it to Program and got a quick response from Ray and then Andy. It's a real dream come true!

4. Structures is quite a gritty cut. Is it a reflection of your style overall?

The biggest influences in drum and bass for me were those early techstep records, all the atmosphere and abruptness still drives me more than anything else. It might be also be mixed with some of the Russian reality as well. But don't expect just techy stuff from me in clubs. If the music is really good I don't care...

5. Eastcolors also features on the EP. Do you two know each other?

Yeah! Me, Eastcolors and Noel are all from the same city. So for us and for the whole crew there on the Far East of Russia this release means even more. Three modest guys from the end of the world captures two sides of the EP on Program. I've had collaborations with Noel on the Red Zone EP and with both Eastcolors & Noel (feat. Messy MC) on the track Dreams.

6. Russia seems to be an source of new good D&B producers. Do you hope to make the same impact as someone like Enei?

Russia is moving in a good direction. The whole army of young producers with the freshest ideas are twisting their knobs to show the world the music they are into. I personally have already built my life around drum and bass so there's no way back! And yes, Alex Enei is a really good example for many.

7. How do you think the backing of Program will help you as producer? Do you think you'll work again in future
It's a great honour for me to work with Program and I'll do my best to make it all happen again really soon.

8. What else have you got lined up? Where can we hear more of your music?
I'm quite busy with the new tunes at the moment and can't wait for you guys to hear it. But I don't wanna hasten... quality over quantity! Some of my old tunes as well as some unsigned ones you can hear on my soundcloud page https://soundcloud.com/djtrafficdnb

9. What's your favourite colour on a traffic light?
The green for sure. Green is a colour of life!

10. Give us a RAMdom (random) fact about you or something you think we should know...
I'm getting married in late November and gonna visit UK & London for the very first time.
Interview Wayne Mackenzie
---
Share
---
Listen / buy
---
---
---