Meraki: 30 Years of RAM Records MixJoin Meraki at Printworks for 30 Years of RAM Records
2022-10-20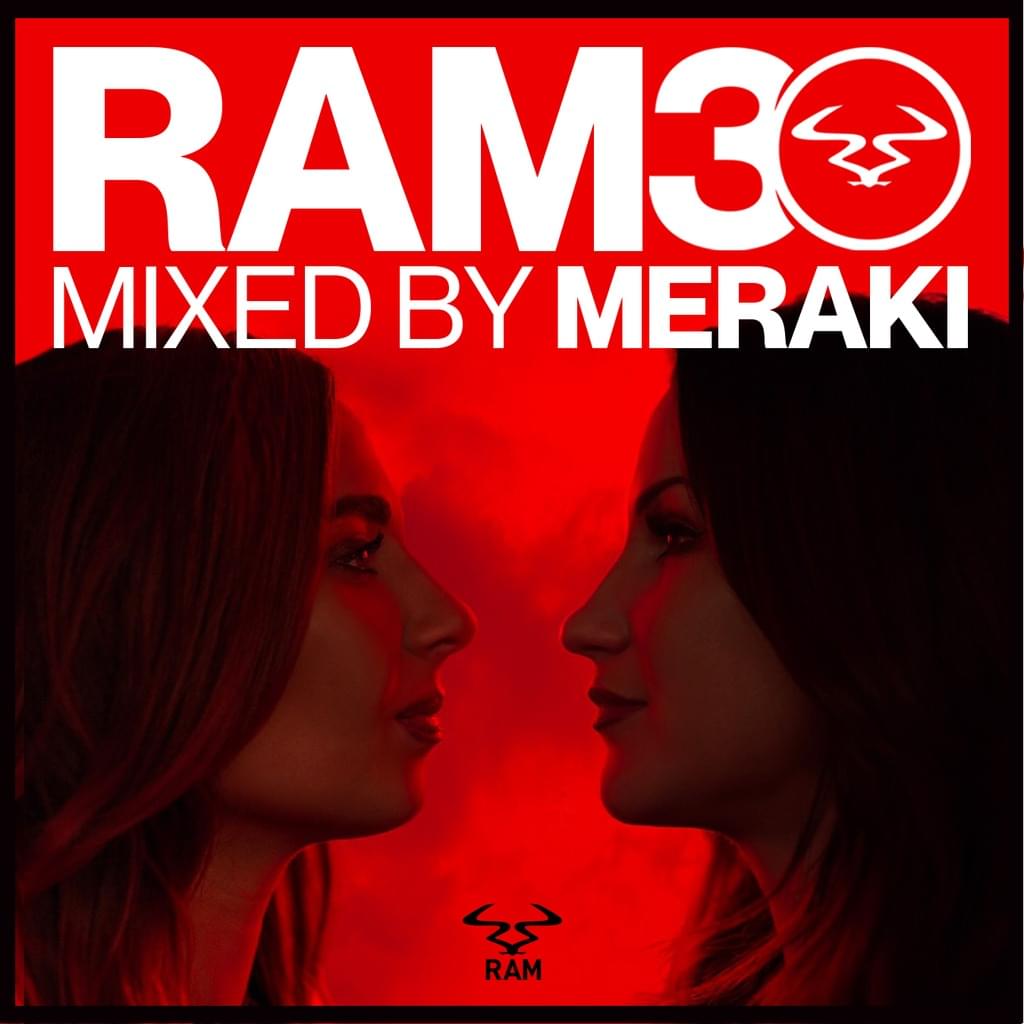 Listen / buy
---
From their 2019 RAMLive set, through to playing at Printworks to celebrate 30 Years of RAM Records, Meraki are a duo who have been making their presence felt across drum & bass, especially post lockdown as clubs have reopened. Coming off the back of a stacked touring schedule which took them across festival season, and now to Printworks, we caught up with Meraki to give us the lowdown on their '30 Years of RAM Records' mix, and what they have coming up over the next twelve months. Check out their interview below, and be sure to join us this Saturday as we head to Printworks for one of the biggest RAM shows to date.
Thanks for speaking to us! You're playing your Printworks debut - can you tell us the journey which led you here, from your RAMLive stream to celebrating thirty years of RAM at this iconic venue?
Absolute pleasure! We are indeed... Still pinching each other! It's been a whirlwind since our RAMLive stream back in 2019, since then we've played some insane gigs alongside our inspirations and idols. Even during lockdown, it was a good time for us to sit and reflect on what our next steps would be... Even though then we were freaking out that our beloved nightlife scene was crumbling. While we have you, it seems like a lifetime ago but we want to say how proud we are to be part of such an incredible music scene, who grafted and worked together to keep things going... The love is real and you're all amazing!! Then we were let out of camp, and we got signed to Universal Artists Agency, our agent Chris has been an absolute superstar for us. And now we are playing PRINTWORKS! Actually, mental we have always said it was top of the bassy bucket list to play there and here we are... All thanks to our RAMfam!
Your touring schedule this year has been stacked - which were your favourite festivals to play this summer and why? And who's been your favourite DJ to play alongside with?
Oh wow... This is a tricky one... RunAllDay was epic... And Electric Woodlands Festival was a vibe... Can't beat dancing to drums under twinky lights in the woods! Favourite DJs are very hard to pinpoint... So many... If we had to choose a few Randall... Friction... Anais... Koven... Critical Impact... Murdock... We could literally go on forever...
What are your plans for 2023? Do you have any music currently in the works? And if so, what spurred this decision? What inspired you, and were there any artists, labels or DJs encouraging you down this path?
Music is in the pipeline... We are still working on our sound, we want to make sure it is right for us before we release anything. Bryan Gee has always pushed for us to get on the music and Jim from RAM gave us amazing advice. So yeah... Watch this space.
What does RAM Records mean to you? And what tracks are you planning to include in your Printworks set from the RAM Records catalogue?
Well Kim has the logo tattooed on her... So quite a lot! Jokes aside, RAM gave us the platform to do our thing and that resulted in so many opportunities opening up for us! Not only have we played at XOYO with the RAMFam but now PRINTWORKS. Also for the numerous tracks and raves we have attended over the years filling our souls with goodness at the weekends, so buzzing to be celebrating 30 years with you. A few of the classics will be making an appearance and from our new era of producers. You may remember Gatekeeper... X-ray... And some gems from Sound In Noise... We will be going full spectrum.
Have there been any moments from this year which have changed the game for Meraki?
A move to Bristol has opened a lot for us in terms of networking and new artists to link with for inspiration. It's always good to go to different cities to meet new people. A few momentous sets we have played this year have really boosted us as we all know social media can be such a drag when all you want to do is mix... All in all we cannot wait for 2023.
An often-unrepresented part of music, can you give any advice for any women wanting to get into a career in music, especially within the drum & bass genre?
Keep at it... And don't compare yourself to other artists out there. We have seen a lot of younger female DJs using their bodies and image to get attention, thinking this is what you need to do... YOU DON'T! Be passionate... Be nice... And work hard and it will pay off... Doing your passion in any way is what makes you happy... However big or small, you're doing your thing.
Printworks Tickets - bit.ly/aw22_ramgs
RAM Records · Meraki: 30 Years of RAM Records Mix
---
Share
---
Listen / buy
---
---
---