The Interview: Re:FormWe catch up with debuting artists Re:Form!
2021-11-18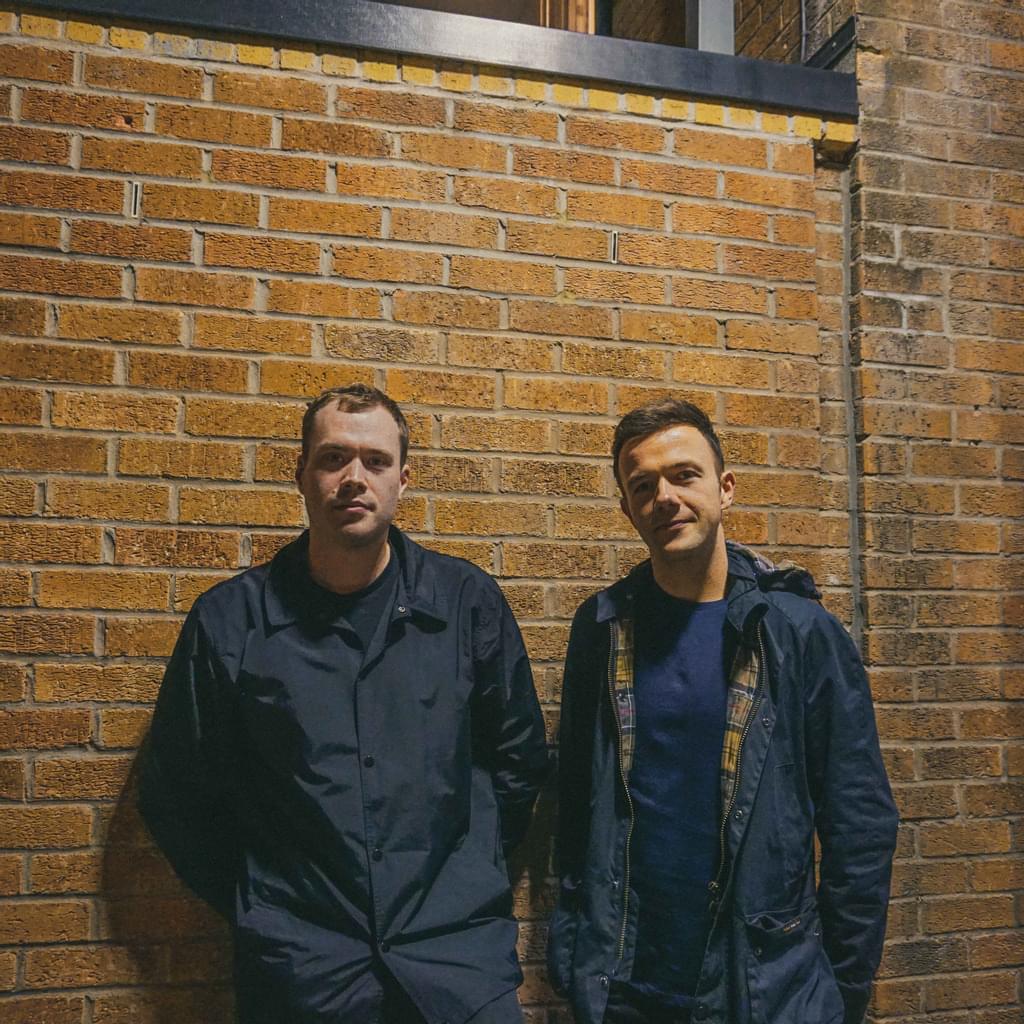 Listen / buy
RAM Shop
---
Re:Form are a brand new drum & bass duo debuting their very first selection through ProgRAM, sister-label of RAM Records and the place which many producers first kicked started their careers. The forthcoming exclusive as part of ProgRAM's 'Pieces' album series 'No Show' is a production class in their sound. Deep, guttural with free-flowing breaks, 'No Show' boasts a high quality skillset and signals a soon to be continued journey with ProgRAM.
To celebrate its release tomorrow, we caught up with the pair about their backgrounds in electronic music, the tracks which inspired their journey and what they have in store for their next steps within drum & bass…
Hey guys thanks for speaking to us!
Can you tell us a little bit about your backgrounds in both drum & bass and electronic music in general? How did you both meet, and was it through this medium (drum & bass)?
Barney (Refine): It all started for me when I first went clubbing at two staple London clubs that sadly don't exist anymore - Renegade Hardware at AREA and Shogun Audio at Cable. The excitement and buzz of hearing all this incredible futuristic music on a proper sound system for the first time was something I'd never experienced before and got me hooked.
Once I was at University in Manchester I quickly joined the DnB Society and started DJing at student nights, the radio and at house parties. I started producing around the same time too but I've only started to take it seriously fairly recently.
Justin & I have a lot of mates in common and we all headed to the 25 years of Metalheadz day event at Printworks back in 2019. We got talking at an afterparty at mine and over a few drinks and a mix we both thought it would be fun to jump in the studio together for a session. We both share the same passion and wide range of influences from the 2010 era so once we were in the studio there was instant click. Before we had even finished writing the first track we knew this was something we would be doing again in the future.
Justin (Minor Forms): My entry into electronic music was through drum & bass. When I was around 14 my older brother, who at the time was really getting into it, sent me some old Dillinja mixes, and that just opened my eyes and ears to the music. I quickly got a pair of decks and started to learn how to mix records. Once I was old enough to go out, similar to Barney, I was at nights like Renegade Hardware, Shogun at Cable, Critical and Headz in Room 2 Fabric and many more. Looking back, It's funny to think we would have been on the same dance floors when we didn't know each other. I feel our musical influences inside D&B are very similar, which probably has something to do with attending these nights back in the day.
I got into DJing out in clubs more during Uni and started getting heavily into production. Around 2015 I started releasing tunes as Arcatype alongside my brother and close friend. I also have a solo project (Minor Forms), which has been going for a couple years now and has been a great output for me.
As Barney mentioned, we have a lot of mutual friends and therefore knew of each other for quite a few years. That Headz night was wicked and those afterparty chats were key to us getting in the studio together.
You're debuting via the forthcoming LP 'Pieces' on ProgRAM – how did this come about? And how long had you been working on music together before deciding it was time to start pitching tracks?
Barney: The whole Re:Form duo concept happened very naturally. When we work together it's very fluid and we share the same vision for the project of writing soulful, experimental, minimal drum & bass built for the dancefloor. We had about 5 tracks finished over the course of a year where we'd been in the studio on and off over lockdown or sending each other stems to work on at home.
I'm good mates with Dan Hartley (Mark Dinimal) from Data 3 who I sent a few of the tracks to. He suggested reaching out to ProgRAM to see if they'd be interested. It feels great to have a track out on the Pieces Album - every track offers you a taste of something different!
Justin: I think we sent a couple of tunes and 'No Show' was the one that got picked up. It's great to find a home for that tune as we both feel it's a really strong reflection of where our sound is at the moment.
Barney and I have been working on tunes for a good couple of years now. The pandemic definitely slowed things down, but in retrospect it also helped as we haven't felt the need to rush into anything. Once we had a batch of tunes we felt confident in, we started to pitch to some labels. The whole process has been very natural and we have been pretty picky about the sound and how we want our tracks to come across.
Can you give any advice to producers who might want to follow the same path?
Barney: Immerse yourself in the scene as much as possible and build a solid network of like minded people who want to help push the music forward. I'm still learning loads these days and found it easiest when I don't get too bogged down by the technicalities of it all. Focus on creating a vibe early on in the track progression rather than tweaking single sounds. Justin has been a huge mentor for me in this and he's been a great help teaching me new techniques.
Justin: As Barney says, you need to fully immerse yourself in the music and the scene. Having a group of people you can constantly chat to, swap tunes and send ideas too is really helpful. It also helps when trying to get your tunes heard. A friend might know someone, who knows someone else, be that a label owner, vocalist etc… At the end of the day you need to put a lot of time in the studio to get your tracks out there. As long as you are having fun doing it, that's all that matters.
What was it about ProgRAM which made you want to release on the label? Do you have any tracks from its catalogue which are stand out records in your own collections?
Barney: ProgRAM has always been a record label I admire so I thought let's give it a shot. I love how the focus is on pushing forward-thinking drum & bass and allows newer artists to break through.
Chroma - So Alone is a personal favourite from back in 2012. It's a real mixture of styles and cuts through perfectly on the dancefloor. Mark Dinimal - Rasputin from his recent Real Monsters EP is another stand out. It takes different avenues to what you'd usually expect and is a refreshing twist on modern drum & bass. The whole concept and artwork for the EP is amazing - big shouts to Dan & Fred for pushing things forward with all the crazy characters! Check out the video on YouTube that accompanies it and you'll see what I mean.
Justin: ProgRAM has had some sick releases, some of my favorites include tracks from Chroma, Gerra & Stone, and Stealth. The label has a really diverse group of artists, covering lots of different styles in D&B, which I think keeps things interesting and dynamic. Having a tune out on the Pieces LP feels like a great debut release, especially alongside the other artists on the project.
A track I have found recently which I love is Armitage Skank - Conrad Subs.
What do you have planned for the next twelve months as Re:Form? And what can you tell us about the creation of 'No Show' – did you go for a particular sound or was it organic?
Barney: Haha, the story of 'No Show' is a funny one. Justin is part of the trio 'Arcatype' and I booked them to headline the first Interlude night back in December 2017. Justin was meant to be heading down to close out the night to represent the group but literally showed up for the last track - a proper No Show!
When we were in the studio we started experimenting with vocals and I sent across an old reggae vocal sample which we cut up and pitched down to form the hook "They Call Me". This eventually led to me coining the name "No Show" as a tribute to the events of that first night.
Now Interlude is a lot more established, it's great to have a platform to promote a lot of my talented mates. The next one is the last one at The Four Quarters in Peckham and I'm welcoming a worldwide debut set of Mothra - the new collaboration between Ed:it and Pennygiles. It's on Friday 3rd December and it's free entry - should be a busy one!
We've got our debut 4 track EP lined up for early next year which features tracks with MC Fokus and Visionobi. We've also got a track on an exciting new project with MC Fokus and Medic under a new alias that'll hopefully be coming out next year. Beyond that, we're working on a 2nd 4 track EP which should be finished over the next few months.
Justin: 'No Show' was definitely one of our easier tracks to write, just in terms of the time it took to write it and the flow of the studio sessions. I think I started the initial idea then sent it over to Barney. He added some wicked edits and additions. When we met together in the studio we had the sketch down and finishing it just happened really naturally. In terms of the next 12 months. We have our debut EP coming out in April time 2022. We are really excited to get those tunes out as it's a really strong collection of tunes. Other than that we are working on a follow up EP, which we are hoping to get out next year on a different label.
And lastly – can you give us an insight into your workstations?
Barney: Currently I use Logic Pro X with Adam Monitors, Beyerdynamic Studio Headphones and an AKAI MPK MIDI keyboard. I'm also learning Ableton Live on the side. I'm moving to Berlin in January next year to work for Ableton on a new project so it's important I get to grips with the platform.
I'm really excited about the move, it's something completely different for me living in another country and means I can focus on the music much more cohesively with my day job there. As much as I'll miss my friends and family I'm sure there'll be plenty of visitors! I'm looking forward to growing the scene out there.
Justin: My studio at the moment is probably in one of its most consistent cycles. During the first lockdown I decided to really strip back my setup. I used to have a mixing desk and more hardware. I sold a lot of stuff and now have a very simple workstation. I use Logic as my DAW, then I have a UAD sound card, and have invested in some other really good plugins for mixing/mastering processes. My synth of choice right now is the Moog Sub 25, which I have running through a Strymon bluesky reverb pedal. I also have a Roland TB-03 when I want to get that acid house vibe in haha. In terms of monitoring, I have a pair of Hedd Type 07s, and two pairs of headphones: AIAIAI studio headphones and some trusty Audeze LCD 2s.
---
Share
---
Listen / buy
RAM Shop
---
---
---