The Interview: ShanksShanks drop their Debut on Program!
2021-09-13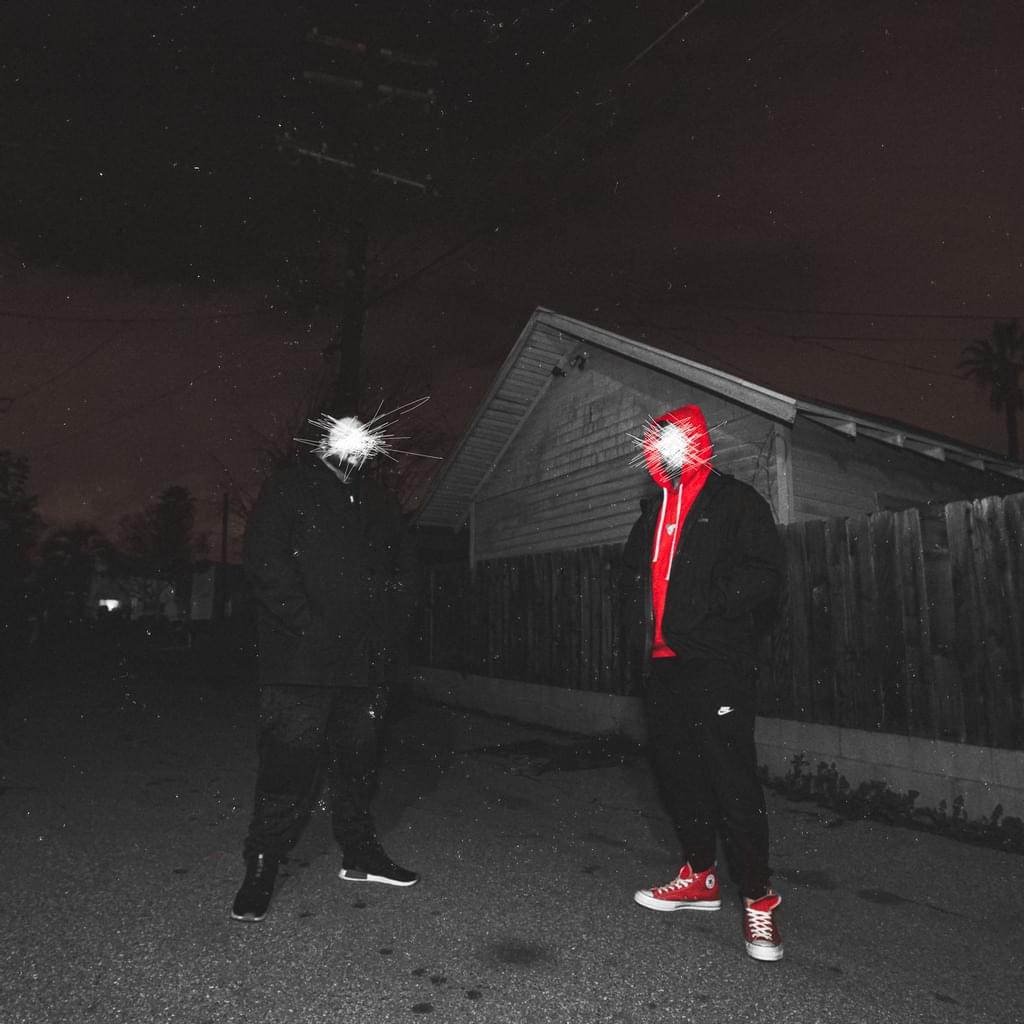 Listen / buy
RAM Shop
---
Shanks are a brand new drum & bass duo lifted straight from LA, and having just dropped their debut EP on ProgRAM they're still shrouded in mystery. The anonymous pair wanted to let the music do the talking, and the tracks offered throughout 'The Outer Limits' do exactly this. It certainly demonstrates that they're here to take no prisoners and not relying on their musical backgrounds to create hype around their selections.
To celebrate the launch of their project, we caught up with Shanks who gave us the low down on their home city, their plans for the future and how their launch came to find its home at ProgRAM…
Hi guys! You're a brand new act launching on ProgRAM but you're not necessarily new to drum & bass. Can you tell us in more detail as to why you've chosen to stay anonymous?
As far as the anonymity goes, we're not trying too hard to keep it a secret. We wanted to lead with music. I think too often in this industry that gets left a little to the wayside honestly. We wanted a fresh start and we also want to be respected for the project and the art we create with it as opposed to people having some preconceived notion of us as artists. When you're a new act with no name recognition and no social media to depend on everything comes from the strength of your art. It also allows us to grow as artists where as for example, when we send out a promo we actually get the criticism of our music that's intended as opposed to people maybe being nicer or not saying anything at all because they know us personally.
Take us through the tracks – were you influenced by sounds currently coming out of your base in LA?
I think it would be difficult to say you're not influenced by where you live innately but I can't say our music is influenced by LA culture specifically.
On "The Outer Limits" the two of us were up late one night watching "The Thing" and we've always been into the unknown, always reading about Skinwalkers, anything paranormal really, it's just a fun mysterious topic and this song was kind of born that night. We like to think in scenescapes a lot and when we think about body invasion or skinwalkers, stuff like that alien abduction this is a song I think that could be in the background of one of those scenes.
My Level - This was the first tune we wrote ever as shanks. We had just gotten back from holiday in the UK and we really just wanted to express the vibe of that trip on a record. We both started listening to DnB in the early 2000's and this tune has a flavor from that era for us, I think you'll actually find that aesthetic in a lot of our music especially on this first EP. We were really buzzing when we got back from England and this was the result.
The Underground - This tune for us encompasses the energy of the dirty old warehouse raves we grew up in, a nod to the deep dark and gritty. The underground culture is and always will be at the forefront of what's purest about music and we just wanted to do something to represent our roots in that culture.
F*CK YOU - This is another one with that early 2000's feel, Really a nod to DIllinja who has been such a huge influence on us. We felt the title really went with the energy on this one.
How did you come into contact with ProgRAM – did you send demos in or was there a more direct contact?
Sometimes things happen in such a crazy way. We had gone to England for a footy match and spent a few weeks there. This was right before covid in the February prior. We've known Jim Unknown Error for some time now and we'd met up for lunch, which eventually turned into dinner and after a few pints you get to the real talking. We were expressing how we had really lost interest in most things musically in the previous year and the only thing really keeping us going was DnB and Jim basically said well then why don't you go back to making it? So right there was where the idea was formed and we told him that if we did we'd send it to him first. We went home and BAM covid hits. We took that time and put together something like 30 tracks and fortunately they went over well with Jim and the label so here we are.
Without giving away your identities – what are your backgrounds within the LA scene and drum & bass in general? Can you tell us where it started?
For one of us it started with Function shows that bassrush threw weekly. They had so many amazing artists come through all the time and the shows were huge. it's crazy to think how big dnb has been in LA and how long it's been that way. Sold out shows with lines around the block when Andy would be in town, I remember the first time Marky came through when LK was just coming out and people couldn't even get in it was so packed. Those shows played a big part in my whole career. and it's amazing to see that we are coming full circle with Shanks, really back to the beginning. For the other it was warehouse raves in New York and New England, Seeing people like Kenny Ken, Mampi, Nicky Blackmarket in these crazy places half of which weren't even legal. It was a different time and one that I'd really like to use this project to pay homage to. Concrete Jungle nights, Breakbeat Science, The Rinse and Elements in Boston. The culture was always really strong in that region and it still is.
How did The Outer Limits EP come together? And how long have you been working on this drum & bass project; did the tracks start rolling out over lockdown or do you think this was just a natural progression from the music you were involved with previously?
We've been on it since March 2020. The lockdown had just started so we had all this free time. To be honest, it was nice to not have any pressure while writing. It's easy to get lost in what's current or what's most popular now, chasing trends and all that. We were really able to just dive deep and figure out how we as the group wanted to sound, find our identity. Everything with this project has really just flowed; it feels like we're doing what we were meant to do again.
Where are you looking to take Shanks? Do you have any goals for the next twelve months or visions for how you see the project going musically?
As far as goals I'm honestly not sure that's the right term for it. The idea behind this project is for it to be as organic as possible. Art for art's sake. We want to present people with an experience that doesn't so much rely on social media or what our daily lives are like but relies more on conveying feelings through the music and the imagery. We're obviously in our infancy stage with the project but I suppose the goal would be to give people an immersive experience through music and art that connects them with our shared experience. We have a slew of songs in the bank right now so our current focus is very much on the visual aspects to coincide with a live show that we can hopefully debut sometime soon.
---
Share
---
Listen / buy
RAM Shop
---
---
---