The Interview: AnikonikWe catch up with one of our EQ50 Mentees!
2021-01-25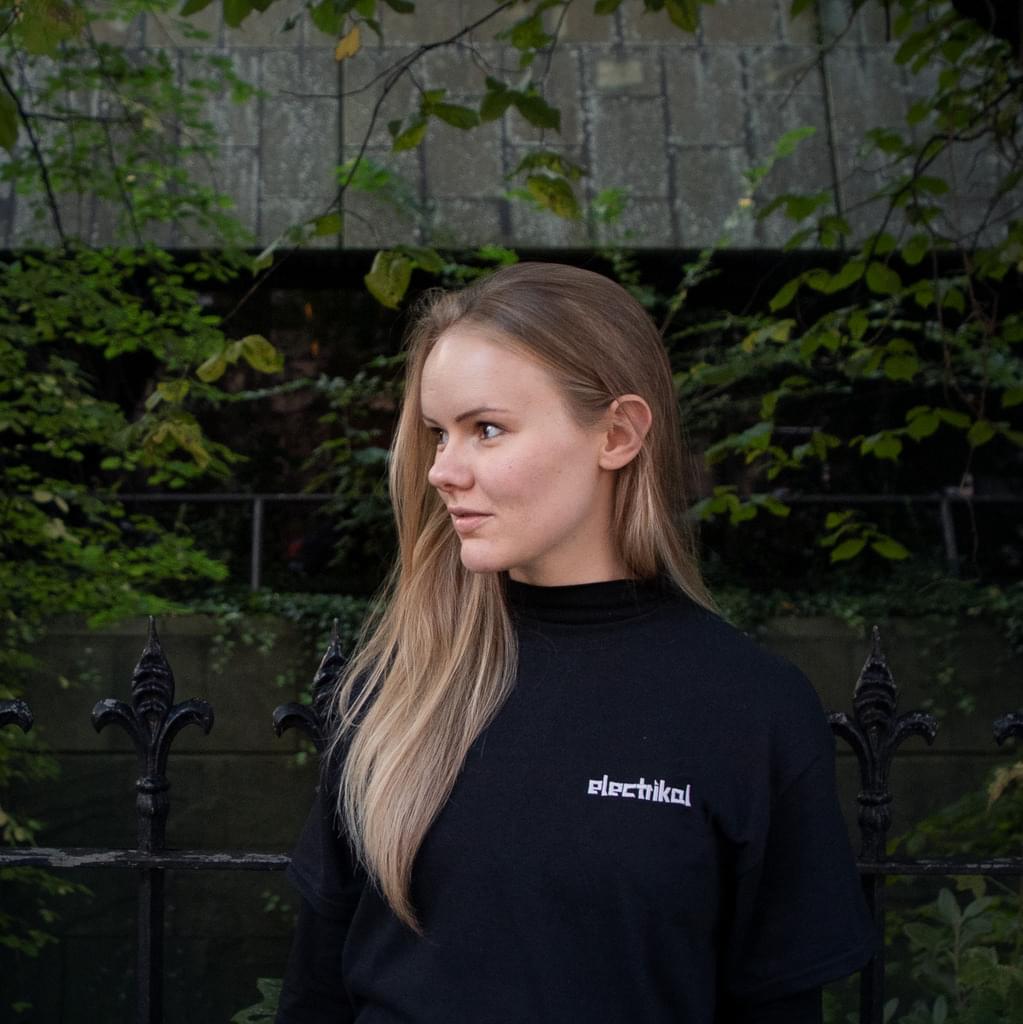 Listen / buy
---
EQ50 are trail blazing in making real and tangible change within the drum & bass industry through their mentorship scheme, which Ram has proudly taken part in to help combat the gender disparity within the genre. Having announced our involvement and our mentees Anikonik and Mandidextrous in the latter part of 2020, we wanted to give you an insight into the journey both artists have been on to reach this milestone.
First up we have Anikonik, promoter of Junglism Scotland and resident DJ of Electrikal Sound System.
Hey Kara! Thanks for speaking to us. You're currently living in Edinburgh, Scotland – can you tell us more about your local scene and how you got involved with it? Is this where you went to your first club night?
Hey thanks for getting in touch!
Yes, I'm currently based in Edinburgh - it is the Drum and Bass capital of Scotland and easily one of my favourite cities, it was a no-brainer moving here after living and studying in Dundee. It has a vibrant local scene with lots of different nights held in unique clubs that span the whole music spectrum. Edinburgh is where I experienced my first Drum and Bass rave, in a little club called Cabaret Voltaire in 2012 I think, they had High Contrast play and it absolutely blew me away. I grew up in the countryside and the nearest city only had a handful of mainstream clubs which meant I was totally unaware that this kind of party existed until then. That truly was a game changing night and after that event I was driving down to Edinburgh every other weekend with a car full of mates to go to whatever Drum and Bass rave we could find, namely the Xplicit nights in The Bongo club who would always bring a host of amazing DJ's - Andy C, Black Sun Empire, Noisia and so many more. From then on, I was constantly on the hunt for the next big night or festival and became a DJ and promoter in Dundee to fill in the gaps between the bigger events. It changed my life, and I knew I wanted to be a part of it from my very first experience.
You're a resident DJ at Electrikal and co-promoter of Junglism Scotland – can you tell us more about this and how you first got your foot in the door?
Junglism was born in Dundee in 2013 it came out of a necessity for a Drum and Bass night in the city, as it had been years since the last Drum and Bass gig there. The people who were the brains behind Junglism decided to book me to play on the launch night, after that I was kept on and throughout the years slowly started playing a bigger part in running the events. It was my first proper go at promoting and it took a year or two to take off, but it slowly gained interest over the years. The main thing that caught people's attention was when we started throwing an annual event called the Summer Skank Out, which is a 12-hour rave held in a Castle. The event is a showcase of all the DnB talent in Scotland, a proper networking and DnB family event where everyone gets to meet up and show off their skills! It's always fun.
After leaving Dundee we took the Junglism club nights with us to Edinburgh, where it really took off in one of the best local clubs - Studio 24 (RIP!). The move to Edinburgh really helped me get the foot in the door with the local scene. We collaborated with a load of local nights to bring in many different DJ's from across the world. Junglism is a huge reason as to why I am here today, it has given us all some great opportunities over the years, including amazing slots at Scottish festivals such as The Kelburn Garden Party, Eden, The Woodland Dance Project and Knocckengorrach.
Electrikal Sound System had been on the radar for some of Scotland's most notorious DnB parties for years, there is no avoiding that massive blue rig, it's been everywhere! It was always a goal of mine to become a resident as I attended loads of the events and always loved the vibe. I was very lucky and managed to score a back-to-back in with their main resident DJ Era (aka Electrikal Sound) whilst supporting Dub Phizix & Strategy at the Bongo Club in 2015. I remember being so nervous as it was my first time on CDJ's, playing the main room in Bongo and also playing B2B with one of the best DJ's in Scotland! But it was a hoot and from there on out I have been playing as a resident for them. Being a part of Electrikal has led to so many amazing opportunities, one of the best definitely being playing on the rig at Boomtown in 2018 and 2019!
What came first – DJing or producing? Do you feel like one naturally led into the other? And were there any moments where you knew you'd end up making music, like a particular event, when you were playing out or a track you heard for the first time?
DJing was first for sure, producing was always on the cards but it took me a fair few years to properly settle down and commit to it as I knew there was a lot of learning to do. I've always been into creating visual art, but it has only been in my recent years that I have started to explore my creativeness in the world of audio. To be honest I never truly thought I could become a fully-fledged producer/artist as I thought DJing was maybe just a hobby, but it became apparent that it was more than that when every career path I tried to go down seemed to want me to give up that Djing side of my life - which I simply was not prepared to do!
There was a eureka moment for me and it was when I was at Let it Roll Festival in 2018. I was walking between two stages - The Factory which had Black Sun Empire playing and the main stage where Noisia were playing and I just remember thinking… 'Hey.. These guys have made a career out of this, why can't I? Wait... I could do that too, all it takes is a lot of hard work!' As soon as the plane landed back home I signed up for a sound production course which I did for a year to learn all the basics and after that I invested in some 1 to 1's so I could speed up my learning process. A few years on and now I'll never look back, I love being in my studio day in day out creating music, it's of course different to creating visual art but I find the process of creating very much the same and it makes me so happy to be working towards something I have been passionate about for so long.
How did you first come into contact with DJing too? And what club nights did you head to before the pandemic - have there been any DJs who growing up inspired you to get behind the decks?
My first contact with DJing was in Dundee, where a few of the people on my course liked to DJ and play at the house parties. It was a fellow DJ who goes by the moniker Odolwa that showed me Traktor and was my first DJ inspiration (and took me to my first DnB rave, I owe him a lot!) I remember thinking Traktor was so daunting, but interesting, like what on earth did all these buttons do? It wasn't long until I was on the road to making my first mix, after that I was hooked! It was the likes of Andy C, A.M.C, DJ Hype and all those high energy type of DJs that really inspired me, I just wanted to give as much energy as they did to a crowd.
The main club nights I was heading to prior to the pandemic included Midnight Bass, Edinburgh's Tuesday night DnB fix in The Bongo Club, the nights have a really good vibe and have been great at drawing up the next generation of heads as well as being consistent with having diverse line ups. Another night was SSL XL, again in The Bongo club (the best club in Edinburgh hands down!) They have been bringing up a whole host of amazing Jungle DJ's recently, another proper solid night full of diversity. Last but certainly not least is of course the Electrikal nights, always packed, always loud and always a vibe! Honestly, I cannot wait to get back to weekends full of great music and clubs - just talking about them is getting me all excited!
Where would you like to be with your sound in twelve months time, is there a particular direction you're heading towards?
This will be interesting, and I look forward to seeing where my sound goes in 12 months, I hope to have found my main sound, something that makes you go 'yeah that's an Anikonik track' by then. With every track I make I inch closer to it. There are so many different elements of DnB that I like, meaning every track I have made has been vastly different to the last. The main thing I'm aiming for is to create sheer energy and impact with my tracks. I love proper Jungle breaks and Neuro basslines (A sound I think Mob Tactics are smashing right now) I also love Artists like Rockwell and Imanu who have really been pushing the boundaries of what can be classed as DnB. I am digging deep to find my own sound, but I do believe I will be there soon.
And finally do you have advice for any future EQ50 mentees?
For sure, a few bits of advice:
First and foremost, believe in yourself, you can do it!

If you haven't started producing and you want to make tracks, start now, one thing I always wish is that I had started years earlier, it's too easy to put it off but you will be so grateful when you look back. The road is long, and this is why it's better to start as soon as possible.
Don't fret about setbacks, they happen to everyone. Your first tracks will likely be pants, and that's OK! Everyone are, unless you're some sort of musical prodigy. The quickest way to learn is to finish your tracks right to the end, even if you do not like them, finish them - you will learn so much quicker this way.

When you apply make sure to send in your best work rather than all your work and also do not shy away from who you truly are and what you're truly passionate about, then, be prepared to be blown away by the support you will receive from the incredible EQ50 crew!
---
Share
---
Listen / buy
---
---
---