The Interview: MelWe catch up with Mel before her exclusive RamLive set...
2020-11-11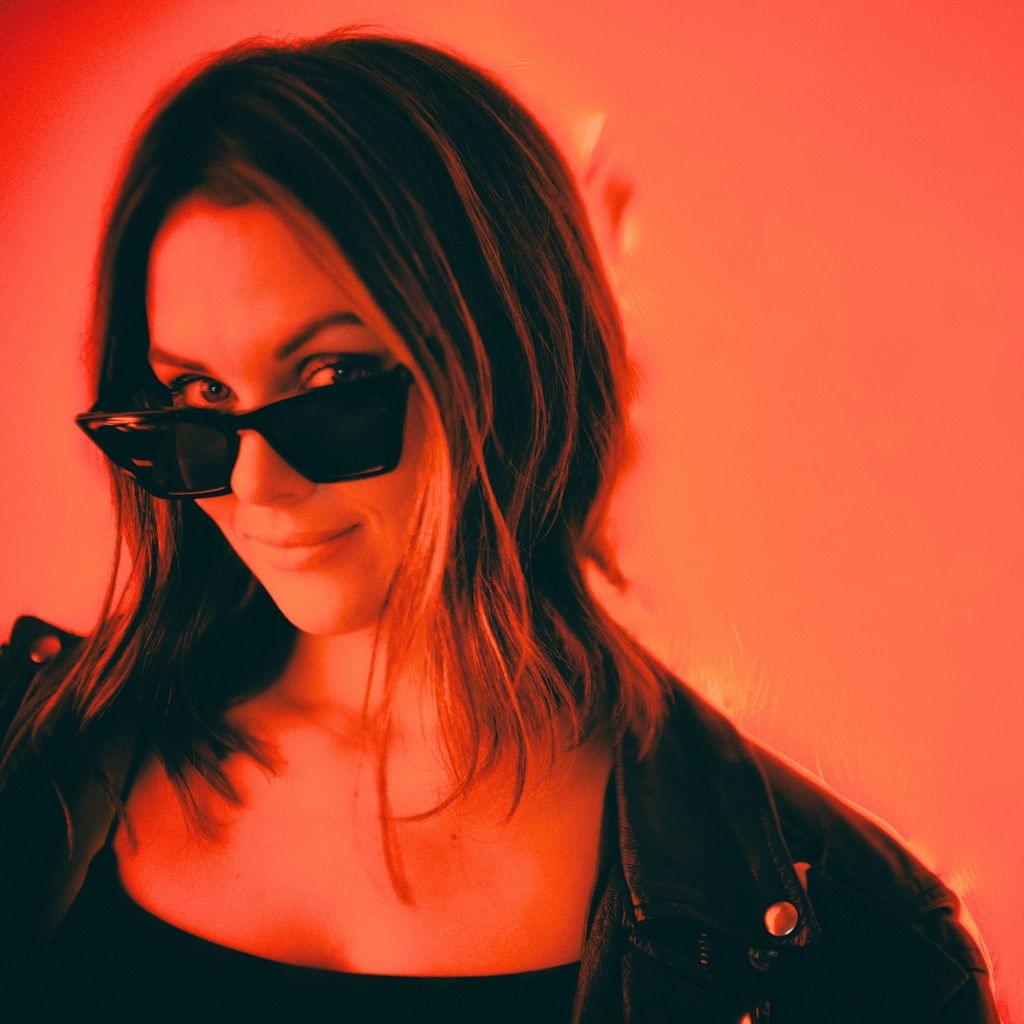 Listen / buy
---
From playing in Camden's rock bars, to djing alongside the likes of Wilkinson and Camo & Krooked, Mel is becoming one of the genre's rising stars. Also being a frequent staple of Ram's recent live stream line ups, we catch up with Mel in the lead up to her exclusive set this Saturday...
Hi Mel – thanks for chatting to us. What first brought you into the world of drum & bass? Are there any memories of particular club nights, or releases which come to mind when you're asked this question?
My first taste of D&B was Pendulum 'Hold your Colour' and Chase and Status 'More than A lot' - I remember vividly my friends rinsing those 2 albums one summer in the early 2000's and I remember thinking "what and who is this?!" I then went on to discover the likes of Sub Focus, Netsky, Noisia - and the list goes on. I went to Boomtown a few years back and I remember watching Friction and also S.P.Y on the Sector 6 stage and I was blown away, I was just thinking to myself "THIS is where I belong" and more recently Andy C at Wembley, this was one of the best nights of my life, the energy that night brought was unreal and I felt so inspired by it.
You're from Kent originally – it's a place well known for its place within the UK drum & bass culture. What can you tell us about your local scene, and how this has impacted you as a DJ?
I feel quite lucky and so grateful to be from a place that has such a great, supportive scene, everybody from DJs, MCs, to promoters and to people who are more behind the scenes, it's like a family - we all know each other, which I was really grateful for when I was first starting out and I was reaching out to people. Being in Kent gave me good opportunities to get my foot in the door. I had my first D&B gig and residency at Tap n' Tin in Chatham (if you know, you know) where Mollie Collins hosts a night and has a bar, and of course CT Fest in Canterbury which has given me so many amazing opportunities to DJ alongside the likes of Wilkinson, Dimension and Camo & Krooked to name a few.
You've been learning recently. Can you tell us about the process? Which DAW are you using, and do you have anyone you aspire to creatively? How do you describe your sound?
Yes, I have been learning how to produce for almost 2 years now, using Logic and I have some tunes in the pipeline! I started taking production classes in London and went from there, with support and advice from producer friends and a lot of YouTube tutorials, my confidence and knowledge has really grown, especially this year - lockdown has been a blessing in disguise as it's given me the time to sit down and focus properly. I feel as if my hard work is paying off as I got through to the 2nd round of the EQ50 mentorship recently - it's a great feeling knowing respected people in the industry are supporting my journey. One thing production has taught me is patience, I'm such an impatient and fast paced person so learning to take my time and not rush was a big lesson for me, I think it's important to not just release something for the sake of it, quality not quantity is key. Sound-wise I really admire Loadstar, DC Breaks and Delta Heavy who I draw a lot of inspiration from for my own sound, I am all about big sounding, high energy dancefloor D&B.
Can you tell us about your love for other genres – did this lead you on your path to discovering drum & bass? And how do you think this helps your inspiration when writing music?
I would say my music taste is very eclectic and open minded but predominantly I grew up on Rock and Metal, everything from Motorhead, Guns & Rose to Limp Bizkit, Linkin Park and Korn which is what led me to DJ in the first place, I learnt how to DJ in a mates Rock bar when I was 19 with my CD wallet on some very sticky, dodgy CDJ 800's and from there I landed residencies in Camden, Download Festival, and also for Kerrang but after a few years on that circuit I wanted to progress and push on, music wise and skill wise behind the decks, I have always had a love for the rock/dance cross over acts like The Prodigy, Chase & Status and Pendulum which I always incorporated in my Rock sets, so it seemed like an obvious choice to move over to D&B fully, swapping mosh pits to raves. I started recording D&B mixes with a tiny controller on a dressing table in my bedroom at my mum's house and went from there, just putting myself out there and reaching out to promoters etc. I think both Rock and D&B are high impact, hard hitting styles of music so when it comes to writing music that is what I aim for, I take inspiration from chugging riffs and translate that into gritty synths.
What came first – wanting to be a producer or a DJ? Is there one process you enjoy more?
DJing definitely came first for me, growing up in a very working class family that had no musical or creative roots, production and becoming somebody who wrote music just seemed very farfetched for a long time, DJing was an accessible entry point for me as I had mates that ran venues and put on nights and they took me under their wing, as years went on I was itching to start making my own tunes, writing down ideas and getting inspiration. DJing gave me that self-belief and drive to take the plunge and start producing. I think both are enjoyable in their different ways, I love building DJ sets and taking that journey from start to finish but I also love the blank canvas that production gives me to put my own stamp on things.
Finally – what can we expect from your RamLive set? What have you drawn for? Is there a particular direction you went in?
I don't tend to stick to one sub-genre when it comes to my sets, I love to explore the whole spectrum, so expect epic dancefloor bangers, laced with some classics, jump up and liquid.
And what's next for Mel?
As much as I wish I could mention any shows I am playing, the reality is another lockdown (sadly) looms so I have made a promise to myself to lock myself in the studio - watch this space!
Catch Mel's set on the Ram Records YouTube channel exclusively this Saturday at 8pm!
---
Share
---
Listen / buy
---
---
---