The Interview: NuvertalLearn more about the Russian stalwart...
2020-10-16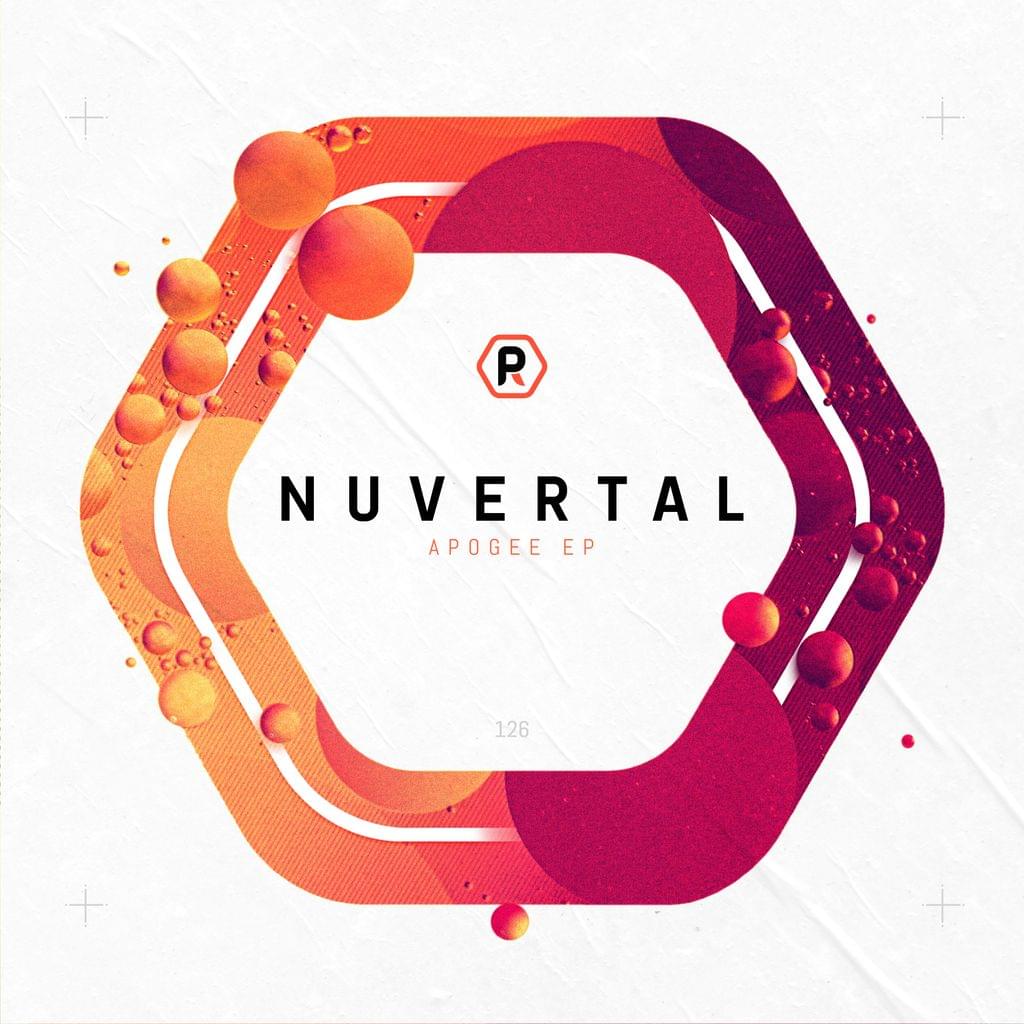 Listen / buy
RAM Shop
---
Following his brand new release on Ram's sister-label Program, we caught up with Russian stalwart Nuvertal about his past and present releases on the imprint, as well as what we can expect from his 'Apogee' EP which dropped today...
Hey Alex! Thanks for speaking to us. First of all, can you tell us how you got into drum & bass? And are there any artists or club nights in your hometown which brought you into the genre?

Hi there! Thank you too! Well now I'm 27 years old, I got into drum & bass when I was 13-14 years old. My friend had the VA compilation 'Pirate Station IV' – they were popular compilations and mixes during those years with kind of pop/mainstream dnb and remixes, I really liked it and asked what the genre is, then I was in search of some DnB music and another dude burned a CD for me with classic and legendary drum and bass tracks – hell yeah, from this time I fell in love with drum & bass, because this CD had tunes from Konflict, Spor, Calyx, Ed Rush & Optical, Noisia and a lot of other big names.

About my hometown: I live in a small town on the coast of the small sea haha, so we had no big DnB names here. There was a community of listeners and promoters who made some events, but I couldn't visit these parties because I was too young. Later I started DJ-ing at these gigs too :)
Can you tell us a little bit about your club scene back home?

As I said above I live in a small town and unfortunately DnB nights are happening here hardly ever. In the period of 2005-2015 there was more. Now it's about 1-3 parties in a year, just for local junglists where everybody knows each other and have listened to this music for many years. But we have new blood I remember at a party a few years ago I met a lot of young people who danced like devils haha :)

What about me personally, I perform across Russia periodically! In Moscow and Saint Petersburg, and of course other cities have dnb events too. But I can say with absolute confidence that the club scene in Russia needs development.

How did you first turn to producing? Were you a DJ or producer first? If both – what do you prefer?

I've got FL Studio 5 or 6 on my PC for when I even have no internet in my home! Often I've gone to my friends who had the internet to grab some articles and tutorials on production, and for about 1-2 years I just poked my computer mouse randomly to learn and create something vaguely similar to drum and bass haha. After that I got the internet in my home and things got better. So, I started to produce much earlier than I did DJ. I started DJ-ing after first releases on European labels. And yeah – I prefer producing, but of course I like DJ-ing, specifically the sweet feeling of the harmony of mixing two tracks… yum!

Are you involved with the Russian drum and bass scene? If so, how?

Well I'm a founder of one of the most popular Russian dnb podcasts – Liquor. It's the sister show of the Neuropunk podcast by Bes (Gydra). Liquor is about the Russian liquid funk/deep DnB scene, where I play a lot of materials from newcomers and strong pieces from big musicians. I'm getting a ton of positive feedback from listeners and have a wide audience, so a lot of young producers send their demos to me to play it at a show or help them with their troubles in production. It has a positive effect on the scene. Also, I would love to say big up to all the well-known musicians who share their dubplates with me for the show. We make a big deal!

What classic tracks from the Ram and Program catalogues are in your playlists? And how did you meet the Ram Records camp?

Loadstar – Stepped Outside, Bomber;

Rene LaVice – Hotblooded;

DC Breaks - The More I Want (feat. Rox);

Ram Trilogy – Titan, Screamer VIP;

Calyx & Teebee - Elevate This Sound;

Wilkinson – Afterglow, Hypnotic (feat. Shannon Saunders);

Delta Heavy, Modestep – Here With Me (The Prototypes Remix)

Legion - I Blame Myself (feat. Tyler Hill);

Andy C – Till Dawn, Finders Keepers, Back & Forth;

Eastcolors – Toys;

Agressor Bunx – Colony;

Changing Faces – Winter Sunrise (feat. Charli Brix)

Chaser – Sensum

And many more…

How did I meet your camp? I sent my track 'What Else to Say' which you can hear on Programmed 4.0, and when I received the answer from Jim, I was so damn happy when I saw the Ram logotype in my mailbox haha :) Well we signed a contract and I kept sending demos and this way we pulled together the Apogee EP. In the meantime I met Wayne, Karen and Hannah and I truly love all these guys and how they work. It's pleasant for me to work with you guys, you're a cool team! :)

Can you talk us through each track on the EP - how did they come about and what was the journey like musically with each one?

It's the most difficult question because of my broken English haha :) So: Skarabei Room has a good visualization. You get into the hands of ancient Egyptian priests and they put you in a pyramidal maze where you are trying to escape from, but there are a lot of traps among which the main danger is the room with scarabs. Fast percussion, crusty basses, panoramic knocking synths, choir of priests – ugh, my skin crawls!

Presage is about some subconscious intuition when you feel something is about to happen. It's a strange feeling like some sort of anxiety. I guess it comes right from my innermost center, I just started making it and… finished it! I mean I unleashed my hidden anxiety, bad experiences and worries. So, this track is pretty private and I love him!

Apogee was made after Skarabei Room and Presage and I just felt that I needed to build to the top of this uneasy character of an EP, to make a damned apogee of emotions and sound, so this is why this track result is so shattering. This is the peak of emotions!

Catch You –we can relax a bit, right? It's like 'calm down dude, it was just a nightmare, it's all good now'.
So, I love dynamic DnB and I make it. I'm sensitive – and I put emotions in all my tunes. I hope you are enjoy it and let go of your demons like I did!
Are there other genres of music you listen to and if so, do these directly affect your music? What do you think has had the most influence on you musically, from club nights to other artists' work?

Oh yeah, I'm listening to a lot of different music! By the way I love the UK pop/indie scene – it sounds so good! Hip hop, lo-fi hip hop, indie rock, neoclassic! I love all well-made music that resonates with my soul. I think the music of other genres influences my creativity indirectly. it digests somewhere in the depths of me and then, perhaps, is reflected in my drum and bass. What has had the most influence on me… I guess at first it's great tracks from other DnB producers. I came into this genre because I heard how cool it sounds – and how it made other producers! So yeah, the biggest part of my inspiration is great DnB tracks which I love. And the second one is my own inner world. You pick up some cool vibes, then you mix it with your personality and make something new, something yours.
And finally – can you talk us through your studio set up?

I'm working on a PC. My studio monitors are APS Klassic – great ones, and Audio-Technica M50x headphones. Sound card is Focusrite Scarlett 8i6 and midi keyboard Novation 49SL Mk II. Also, I have five acoustic panels which I made myself to make all of this hardware sound good in my room, it's very important.
About my favorite VST: FabFilter, Plugin Alliance (SPL), SoundToys, iZotope. VSTi: Serum, Omnisphere, Kontakt – it covers up 90% of my needs.
Any last words?

Thank you, guys, for this conversation, for taking me on board and for the opportunity to share my creations! To all listeners: enjoy the music, enjoy life and be happy against all the odds! With the best intentions, Cheeeeeers! :)
---
Share
---
Listen / buy
RAM Shop
---
---
---