Black Out TuesdayWe Need to Do More
2020-06-02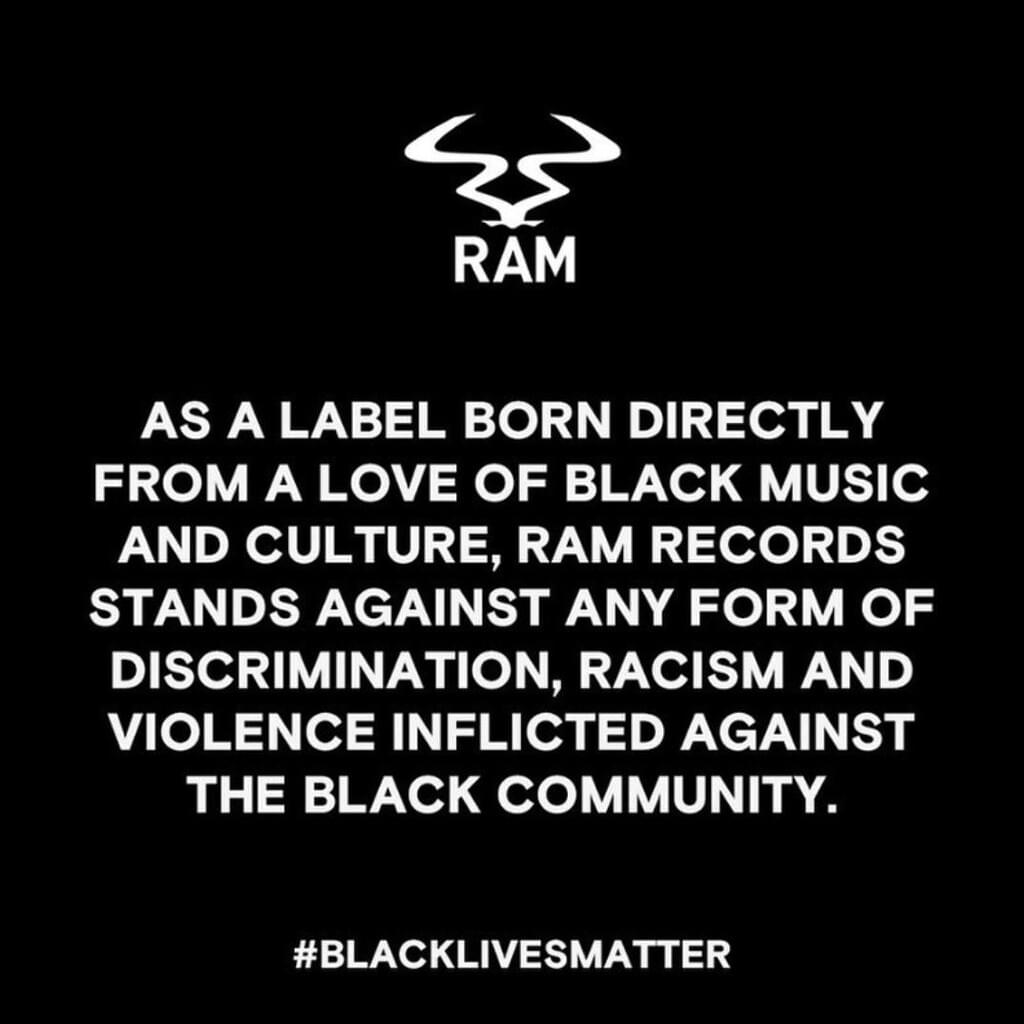 Listen / buy
---
For #Blackouttuesday we wanted to use our time productively, as a label founded through Black culture. This isn't just a US problem; racism is also prevalent throughout the UK and we'd like to shine a light on issues faced by the Black community. It's our responsibility to speak out and we need to continue to do this, as well as reflect on this ourselves and how we can make an impact. We do not have the choice to stay silent.
Please speak to friends and family and be proactive in your stand against racism. We've included resources too to help better educate ourselves in how we can be stronger in our allyship.
We stand with the family and friends of those in the UK and US who have lost their lives to racism.
Donation links –
BLM
https://blacklivesmatter.com/about/
Runnymede Trust
https://www.runnymedetrust.org
Stephen Lawrence Trust
https://www.stephenlawrence.org.uk/about-us/
Stand up to racism
http://www.standuptoracism.org.uk/join-donate/
Hope not Hate
https://www.hopenothate.org.uk/
Show Racism the Red Card
https://www.theredcard.org/fundraise
Belly Mujinga's family
https://www.gofundme.com/f/rip-belly-mujinga
Stop Hate UK
https://www.stophateuk.org/fundraising/
Websites / Social Media –
Movement for Black Lives - https://m4bl.org/
Transform Allyship into Action - https://www.instagram.com/p/CA09srxF1Fg/
10 Steps to Non-Optical Allyship - https://www.instagram.com/p/CA04VKDAyjb/
Reading Lists / Articles –
Natives - Akala
Why I'm No Longer Talking to White People About Race - Reni Eddo-Lodge
The Good Immigrant - Nikesh Shukla
https://medium.com/equality-includes-you/what-white-people-can-do-for-racial-justice-f2d18b0e0234
https://blacklivesmatters.carrd.co/
Resources for white parents to raise anti-racist children
https://www.commonsensemedia.org/lists/coretta-scott-king-book-award-winners
https://www.embracerace.org/resources/26-childrens-books-to-support-conversations-on-race-racism-resistance
Petitions -
Belly Mujinga
https://www.change.org/p/govia-thameslink-justice-for-belly-mujinga-justiceforbellymujinga?utm_content=cl_sharecopy_22128388_en-GB%3Av1&recruited_by_id=2b2b0700-a1c9-11ea-b32e-29e86ebe33c3&utm_source=share_petition&utm_medium=copylink&utm_campaign=psf_combo_share_initial&utm_term=psf_combo_share_initial
Ahmaud Arbery
https://www.change.org/p/district-attorney-tom-durden-justice-for-ahmaud-arbery-i-run-with-maud?signed=true
George Floyd
https://www.change.org/p/mayor-jacob-frey-justice-for-george-floyd
---
Share
---
Listen / buy
---
---
---