The Interview: ALBALB releases lush new EP on Ram!
2020-05-08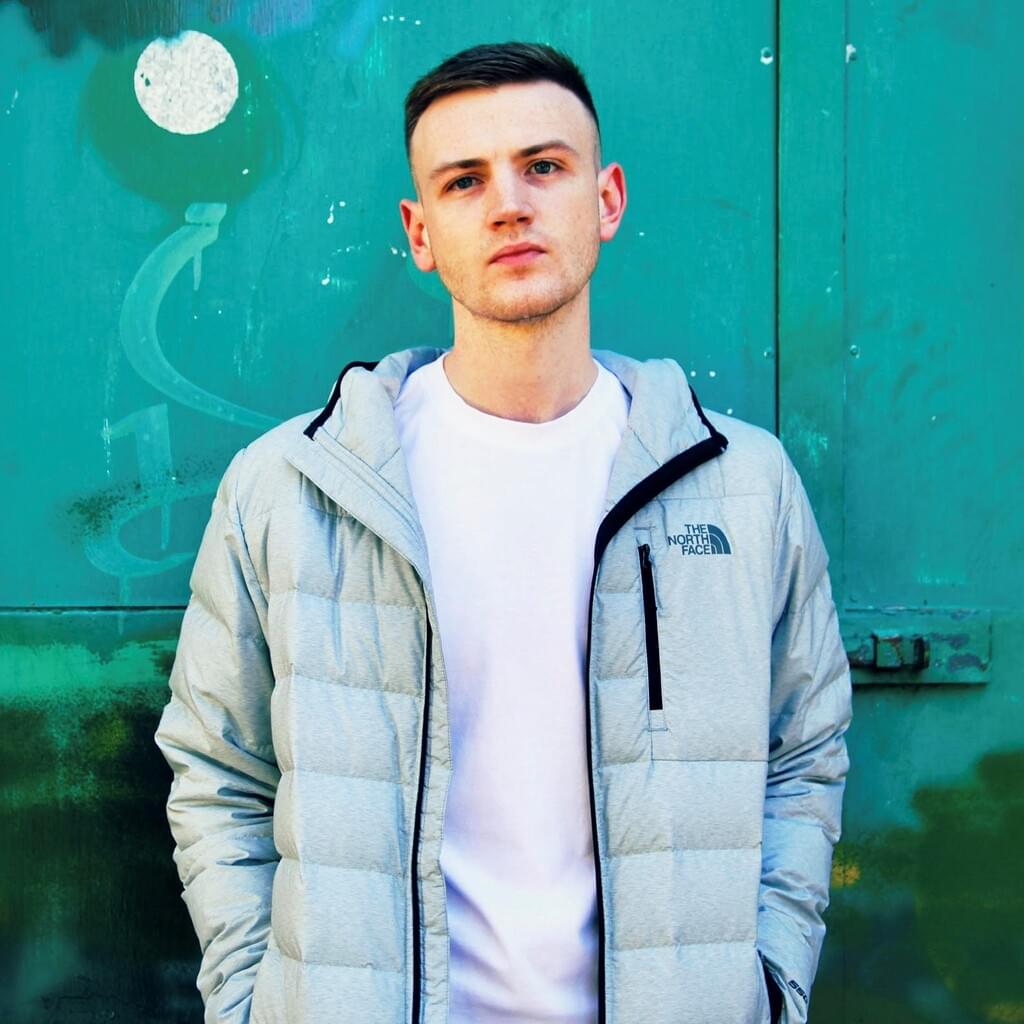 Listen / buy
RAM Shop
---
ALB has just dropped his sublime new EP 'Vintage' on Ram Records, after first being signed in the latter half 2019 and releasing his first single 'The One' earlier this year. His 'Vintage' EP is filled with the same lush tones and features six massive selections from the producer, reminding of earlier Calibre releases. This is one of Ram's most exciting new signings in recent times, signalling a new generation from the imprint.
We had a chat with ALB about his introduction to the label, as well as his plans for expanding his profile with Ram as a platform…
You've recently had your music signed to Ram Records, with your single 'The One' being your first release on the label – how did you get noticed by their A&R team? And did you send over any track demos which have since had a release?
Getting signed to Ram came about after the label manager (Jim Gash) heard my 'Over You EP' released on Fokuz Recordings in March 2019. Jim got in contact with me saying he loved the release and even said he would have released it on Ram! Everything went from there and the opportunity to sign exclusively to the label was given to me. I sent over a couple of tracks 'The One' which also features Anastasia's vocals and 'Blame'. These two tracks later became my debut single for the label.

Can you tell us a little more about how you started out – for example, any main events you've played across the UK, or maybe releases you've had that you felt caught the scene's attention?

I started out with one main intention and that was to produce music so that's exactly what I did, I always loved the thought of djing also but I guess creating was always first on my agenda. I've been producing music for around 5 or 6 years now. In 2017 was when I started to get noticed more after releasing a single ('Into The Blue Ft Anastasia' / 'Angels Come Down') on Liquicity. 'Into The Blue' which I collaborated on with Leeds based artist 'Colossus' was picked up by UKF who premiered it on their channel and also Friction when he was hosting Radio 1's drum & bass show. The biggest event I've played at is Electric Brixton (where I actually played my first ever set) and a few local events. I'm still yet to make my mark as a DJ.

What's been your biggest career move to date? And how do you think you'll answer that question in a year's time - what are your aims for the next twelve months?

My biggest career move is without a doubt signing with Ram it really is a dream come true to sign to a label as prestigious as Ram! Within the next 12 months I'll be making a start on my first album which is going to be a challenge but I definitely think now is the right time for that.

Could you tell us more about your background within drum & bass – this can include what venues you partied at and what artists pulled you into the genre.
From day one I've always been most influenced by liquid artists such as Lenzman, Spectrasoul, Artificial Intelligence, Calibre, Alix Perez and so many more. The chilled/soulful vibe was what I mainly aimed for when I was producing my own music. The dancefloor sound of the likes of Calyx & Teebee, Wilkinson, Fred V & Grafix, Sub Focus pulled me in also all of these guys influenced me massively from when I first started listening to the genre religiously from around 2012/2013, this got me travelling to events/festivals outside of Leicester to see the artists I love in a live setting.


Did you always aim for Ram with your music? Are there any tracks from Ram's back catalogue which influenced this decision?

To be honest I never thought I'd be releasing my music on Ram, it was always a dream of mine so in a way yes it was my aim. Ram influenced me massively from when I first fell in love with D&B, Wilkisnon's 'Lazers Not Included' album is one of my all-time favourite albums from the genre 'Need To Know', 'Take You Higher', 'Tonight' and of course 'Afterglow' are some of my favourites in particular. Sub Focus 'Out The Blue' is a track that gives me goosebumps every time I listen to it, 'Close' from his Torus album which was remixed by Ivy Lab is also an all-time favourite of mine. Also from the back catalogue that influenced me is Loadstar particularly 'Black & White Ft Benny Banks' even though this wasn't a D&B track I had this on repeat back in 2012, I was a fan of Benny at the time too so I loved the collab, 'Stepped Outside' has to get a mention too! I think that would have to be in my top 10 D&B tracks of all time! Two other artists I can't miss out are Calyx & TeeBee, 'Elevate This Sound' again this would be in my top 10 all-time favourites I remember listening to this for the first time and was mesmerized by the deep vibe but also the complex yet simple elements of the song, amazing track. Last one from the back catalogue 'Pure Gold' that slap bass and the mention of the year I was born ('Keep it live till 95') this one was always close to my heart.
One of the big questions now is whether you came through first as a producer or DJ – which one did you learn how to do first and how did this come about?
As I touched on earlier, I came through first as a producer.
It wasn't until around 2018 when I started focusing on Djing as I was getting asked to play at venues but still hadn't even touched a pair of CDJ's! I was only used to using a Numark controller at the time, so I thought now's the time to invest in some CDJ's and a proper mixer of my own and get practising. Later that year that became essential as I was booked to play at a Liquicity event at Electric Brixton which was where I made my first appearance as a DJ! Not your normal grind from underground clubs but starting off as a producer gave me the opportunity and got me there. I've played at a few local events since but nothing as big as that, I definitely hope I get more opportunities for Djing in the future.

What do you have planned for the rest of 2020? Do you have more music scheduled on Ram?

For the rest of 2020 I'll be working on my first album and hopefully making some more live appearances, that was originally what I hoped for anyway until Covid19 happened. It looks like that will be on hold until next year now but hopefully it's sooner! I'm working on tonnes of new music at the moment so I'm hoping for another EP or single release before the end of the year.
---
Share
---
Listen / buy
RAM Shop
---
---
---
Related Artists
---