D-Code & Psylence 'Can't Leave You Alone' InterviewNew EP drops today on Program!
2020-04-17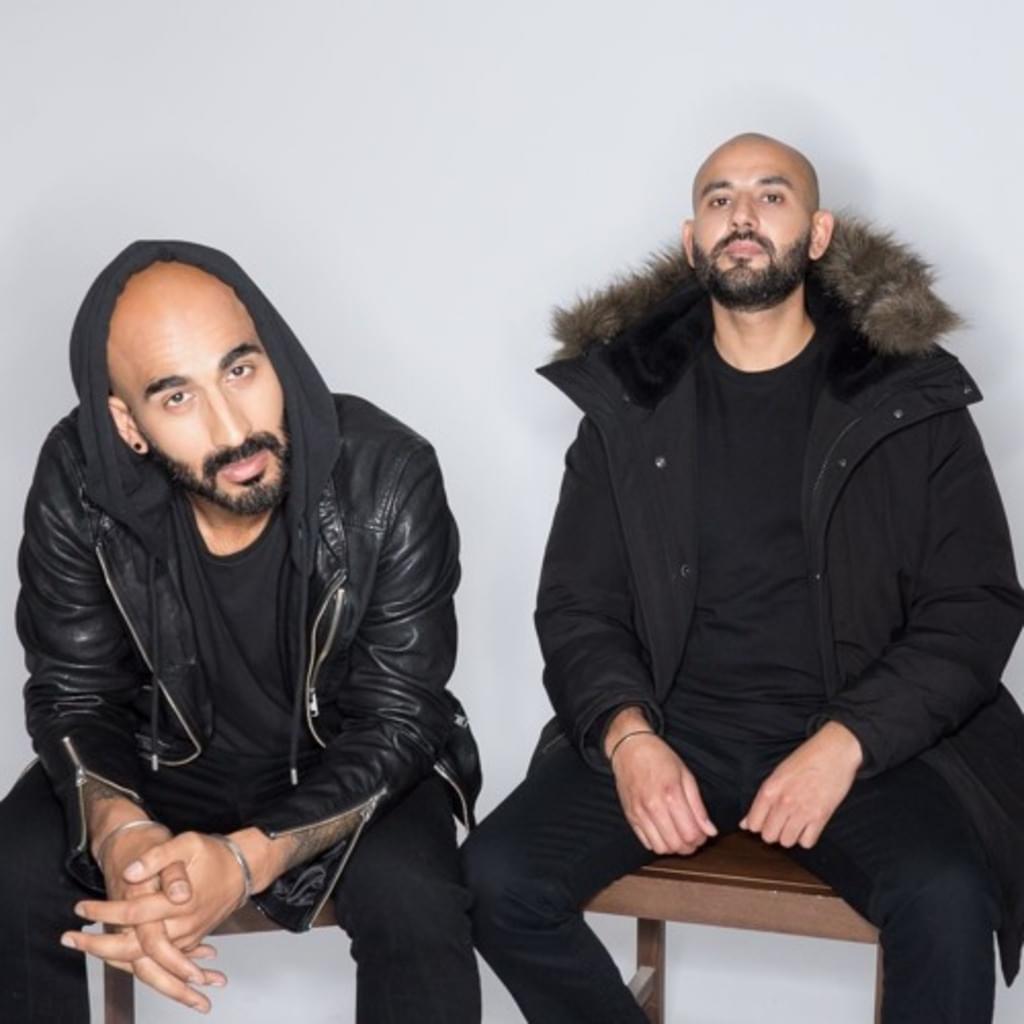 Listen / buy
RAM Shop
---
Following the release of their 'Can't Leave You Alone' EP on Program, we caught up with D-Code & Psylence to chat about the journey which took them to Ram's sister-label. Covering their influences, as well as the clubs which made the most impact on their musical direction, the brothers pinpoint the moments which made them fall in love with the drum & bass genre.
You can read about this and more below:
Hi guys! Thanks for speaking to us. So, you guys are brothers – at what point did you decide to start making music together?
Well, if we really think about it, we owe it all to our mother. She kick-started everything in our early teens by marching us to the Gurdwara (Sikh temple) every weekend to learn classical instruments. We were taught by a truly amazing man, Sital Singh Sitara. He's blind but managed to travel all over the country independently to teach his classes and is still going strong today, and he's got an MBE. A total don in our books! Our time with him was definitely the inception of our musical relationship which evolved over the years through our mutual love for Jungle Drum & Bass.
We're 90's kids who grew up in Essex so we've been immersed in the music and culture since the early days. Boogie Times Records in Romford, Music Power in Ilford and Record Box in Gantshill, they were our weekend hangouts and pocket money black holes. Every penny went on records which we obsessed over on repeat.
We always knew that we wanted to make music, and around the mid-00s we set up a studio in our parent's garage which we basically lived out of. It drove our neighbours mad! The rest has been quite a ride since.
Loads has happened both together and individually. We've released a bunch of independent records, worked for BAFTA-nominated video game DJ Hero and flew the flag by getting some Drum & Bass tracks on there, including D-Code's "Annie's Horn" and "Apocalypse".
Since 2016, we've been working together as D-Code & Psylence.
And what are the main similarities and differences in the way you both started making music?
Having our studio meant that we had a zone where we could self-investigate and create our musical identities. We'd both agree that D-Code is a lot more methodical when it comes to making music whereas Psylence can get carried away with the creative process. We're lucky to have complementary strengths so we're able to guide our creative process through to a happy landing pretty smoothly.
Do you have similar music tastes, and how do they differ too?
Yeah, both. Together we love our Hardcore, Jungle and Drum & Bass. That's our nerd zone. We tend to like the more melody-driven music, hard and chilled. Mainly for us, it's about song quality over heavy production, although having a good balance of both is always the bullseye.
Growing up in London, we were also immersed in 90s Garage and 2-Step which we love. Some of the best songs to come out of UK Dance music live in that era. It's a sound we hold dear.
We'd say we have an eclectic taste in music. Curtis Mayfield, Erykah Badu, Mary J Blige and all of the 90s Soul/RnB was massively influential. On a rock tip, we both love The Arctic Monkeys and Jimi Hendrix. D-Code goes a little further with his lust for dirty Rock n Roll. The Doors, The Stooges, Dead Weather, Crystal Head, Queens of The Stone Age. Gorgeous, sexy filth.
These days, our Spotify lists are made up of people like Micheal Kiwanuka, Lianne La Hava, Celeste, 1403 and Tyler The Creator together with all the classics. We're big Dave and Stormzy fans too.
Could you tell us about your individual backgrounds as artists – what are your influences as individuals, both drum & bass and non-drum & bass? And how do you incorporate this into your own music?
The last 15 years have definitely been eventful, that's for sure! Even though our heritage and core influences lie in our Drum & Bass roots, we've spent time as individuals exploring what else is out there and how it reflects in us.
D-Code: I've always had a passion for radio. I believe it's a great way to keep your finger on the pulse and stay inspired. Starting off on pirate station Rude 88.2 FM, I found my way onto BBC Radio 1 for a few years, presenting alongside my musical sparring partner Nerm from Shiva Soundsystem. It was wicked representing D&B on a national level.
Talking about non-D&B, we kind of blurred the barriers with crazy-cross-genre guest situations like Matt Helders from The Arctic Monkeys up against London Elektricity on the decks and DJ Marky vs. Norman Jay MBE!
As for influences outside of D&B, there hasn't been a bigger one than The Prodigy. Ever since I went to see them live in the early 90's, I've been obsessed with wanting to make people feel the way The Prodigy made me feel that night. So much so, I went on to form a live electronic band called Driving Lolita which had a decent run on BBC stages at a bunch of festivals and international tours. It was a great experience and learning curve which has been influential in how we approach song writing today.
Psylence: I've spent most of my time in the lab, fully immersed in studying the science of music, experimenting and auditioning hits and sounds - learning the craft. I've been on a mission to create a voice which is authentic and provokes the right types of emotion. That deep, atmospheric, and crunchy sound of artists like The Internet and The Weekend have been big influences and really helped to shape the heart and soul of Can't Leave You Alone & Just Might Fall.
How did you find drum & bass – are there any artists or labels who kick-started your love for the genre?
We owe it all to growing up in Essex. Living in the heart of 90s rave culture was awesome. School and college during the week, World Dance, One Nation, Telepathy, Desire, AWOL on the weekends. The sense of community and culture was so healthy, vibrant, and full of love. It meant everything to us. We lost our marbles and danced our hearts out every weekend. That's how we found Drum & Bass.
There are many labels and artists responsible for kick-starting our D&B love: Goldie; Metalheadz, LTJ Bukem; Good Looking, Ed Rush & Optical; Virus, Renegade Hardware, V Recordings, Roni Size, Krust, Dillinja. But if we had to pick one label, one crew who is at the epicentre of it all, it's Ram. And yes, we know how cliché that sounds considering the circumstances, but it's as simple as this - Ram Records is the soundtrack to our youth.
Growing up in Essex, going to Boogie Times Records on the weekends, buying as many Suburban Base Records as we could afford and just being a part of our local scene was what we lived for. Ram was (and still is) flying the flag, pushing the envelope with the most forward-thinking music. There was just something incredibly special about living in such close proximity to the movement.
Are you regular ravers?
As regular as we can be these days. Life, kids and finding studio time to make good music is a delicate balancing act! Saying that, we still find time to hit the dance floor when the call comes in.
If you could go back to one night, which one would it be?
There's been so many. But it's fair to say that Andy C's XOYO Residencies were on another level. How one man managed to institutionalise a global community into one club and make you feel like you were raving with him in his living room, telling the story of Drum & Bass seamlessly through his all-night sets was the ultimate trip for any D&B head.
And what are your favourite clubs to visit (could you select a track which reminds you of each venue too please)?
We've really enjoyed nights at Printworks. A great sound system, incredible light show and it's bloody huge! It basically turns into a mini indoor festival. Loads of fun.
We think every D&B head will attest to "Fresh - Signal" being the only track you need to hear in any club to firmly stamp the night's memory into your psyche. Black eyes and nosebleeds every time.
How did you come under the guise of Program prior to your Program 100 release – and what was it about the label which drew you to them in the first place?
ProgRAM has developed a definitive sound over the years which we've followed closely. We love the tone the label sets and have always wanted to be a part of the catalogue. We have to big up Jim and Wayne at Ram who took the time to listen to our music. Thank you for believing in us and supporting our vision.
What are your top five tracks from the Program catalogue?

1. Stealth - Desert Storm
2. Noel – Defence
3. Eastcolours – Toys
4. Skynet – Underground
5. Legion & Logam - House of Cards

You've also written non-drum & bass music – could you offer us a selection of non-drum & bass tracks from you to check out?

Yeah, we have! Drum & Bass is our main love but we also find inspiration in many other genres. Ultimately, our aim is to develop as artists by blurring the barriers and just write our music at its natural tempos. It's an approach we've always thrived on. Oh, and we enjoy producing our own music videos too. Our last non-D&B release was The Future Is Bright EP on The Weird & The Wonderful (shouts to Steven Braines and Sophia Kearney) and was heavily influenced by our love for smoky Soul and RnB.
Here's our favourite track from the EP - U&I + music video:
Here's deep Breaks remix we did for Wax Wings on Skint Records:
And a favourite from the Driving Lolita LP:
Follow here D-Code & Psylence here -
https://www.facebook.com/dcodepsylence
https://twitter.com/dcodepsylence
https://www.instagram.com/dcodepsylence/
https://soundcloud.com/dcodepsylence
---
Share
---
Listen / buy
RAM Shop
---
---
---