Ram Records Covid-19 Support UpdatesFind out ways organisations are helping Musicians
2020-03-26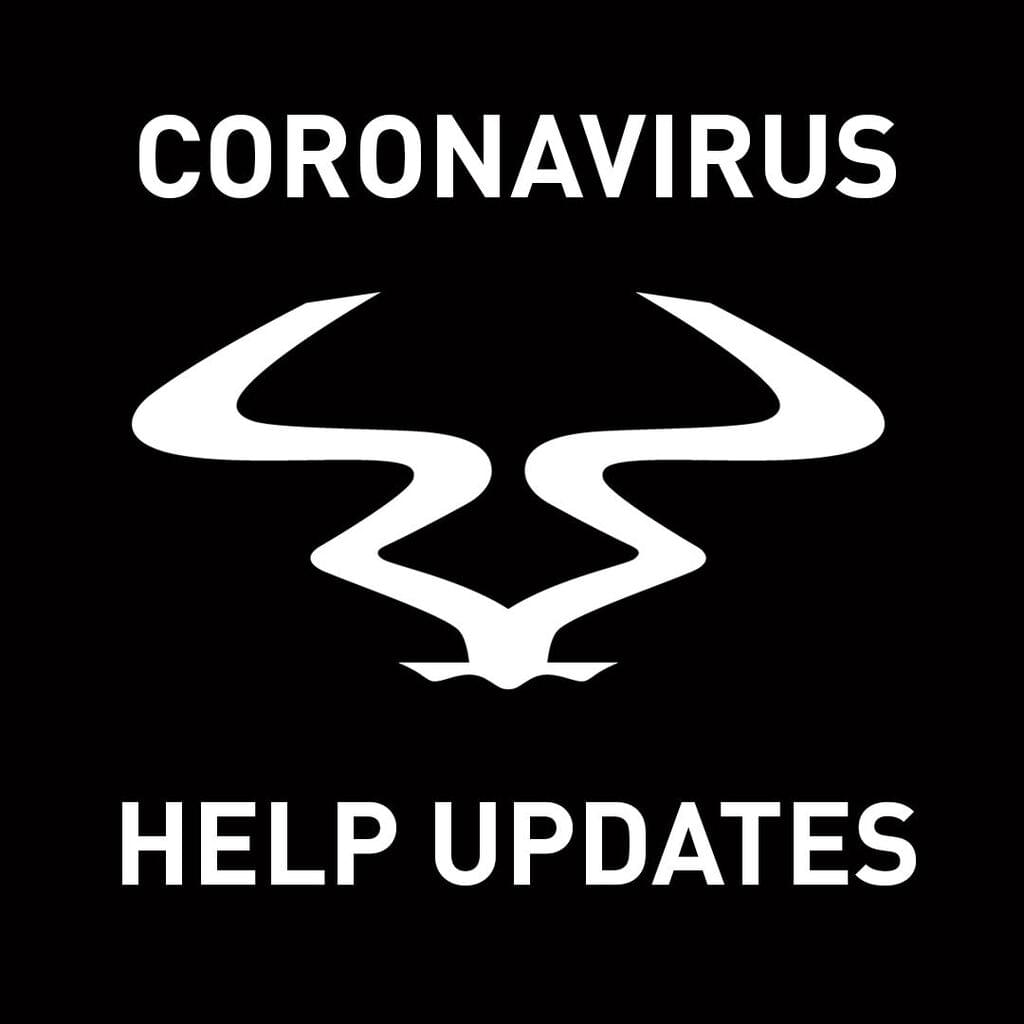 Listen / buy
---

With the current situation and many live events being cancelled, which acts as a primary source of income for many artists, the effect of the Coronavirus on musicians lives and careers remains unprecedented. However, many companies and charities are extending help to those affected, after recognising that welfare support needs to be given to those in need for immediate financial relief.
We've compiled a list below of organisations which are giving directly to artists to provide some aid over these uncertain times, to try to ease the worries of musicians who are currently dealing with every-day bills and expenses. We'll also be launching stream initiatives giving money directly back to the artists who've provided our fans with the music they've enjoyed over the decades, as well as releases to aid the NHS, who are going above and beyond during this period.
These will be regularly updated as more news comes in:

Help Musicians
They've launched a Coronavirus Financial Hardship fund which offers to alleviate some of the financial pressures which artists are currently dealing with. This totals 5M pounds and musicians are eligible to apply for a one-off payment of £500 through an online form. If you are suffering from significant financial hardship you can access the form via the link below –
https://www.cognitoforms.com/HelpMusicians1/HelpMusiciansCoronavirusFinancialHardshipFund
PRS Relief Fund

The British Collection society PRS for Music has just introduced a PRS Emergency Relief Fund to support its members during the Coronavirus pandemic. This money will be available to all PRS members around the world who have been a member of the PRO for at least two years and earned over £500 in the last two years. Grants will be awarded based on an assessment of individual needs and successful applicants will receive a grant of up to a value of £1000. This won't affect royalty statements and they will continue as normal.
https://www.prsformusic.com/c/emergency-relief-fund


MusiCares
The Recording Academy and its affiliated charitable foundation MusiCare have established the COVID-19 Relief Fund to help peers in the music community affected by the Coronavirus pandemic. Grant requests can be made for up to $1000 (you must provide proof of booking cancellations).
https://www.grammy.com/musicares/get-help/covid-19-relief-fund-faq


Spotify
Spotify will match every donation made to charities via the link below who are currently helping musicians during the crisis, up to a collective total of $10 million. They're also setting up a function to enable artists to link their profiles directly to their own fundraising pages and Spotify creator tools SoundBetter (waiving their revenue share), Soundtrap (offering extended free trials) and Anchor (waiving fees on its listener support feature) are all doing their bit for creators.
https://covid19musicrelief.byspotify.com/en-us
The Arts Council
The Arts Council are making £20 million available to individuals working in the cultural sector, including artists, creative practitioners and freelancers. Artists and creative practitioners will be able to apply for grants of up to £2,500 if they have a track record in publicly funded culture. Full application information will be posted tomorrow (31/03).
https://www.artscouncil.org.uk/covid-19/financial-support-artists-creative-practitioners-and-freelancers
Musicians Union
In response to the widespread cancellation of work that has hit the profession as a result of the Coronavirus (COVID-19) pandemic, Musicians Union have taken the decision to set up a £1M hardship fund that members with genuine and pressing hardship can apply for (up to £200 if you are a member).
https://www.musiciansunion.org.uk/hardshipfund
Calyx & Teebee NHS Appeal
To celebrate the hard work and dedication of our NHS workers, not just during the time of a crisis but throughout every day they commit themselves to looking after the public, Calyx & Teebee are dropping a two track package of reworks to raise money for the publicly funded healthcare system.
Whilst 'Ghetto' has received the VIP treatment with Armanni Reign, the sought after 'Skank VIP' is now available through a sliding 'pay what you want' scale. Remember that it is the NHS workers, alongside other key workers across the country, who will help pull us through this current pandemic. We at Ram would like to shed light on this fact and give back to our community, as they will be supporting us through this time of need.
AIM
AIM has launched a support fund aimed at contractors and freelance workers in the independent music industry whose source of income has been severed without warning due to lost work in April and May as a result of the COVID-19 pandemic.

The AIM fund is open to any contractor due to work with new and developing artists currently signed to AIM member labels who have lost committed income because of cancelled projects with those artists and who does not qualify for other music industry hardship funds on offer. This critical part of the music industry ecosystem includes: tour crews, studio producers, mixing engineers, radio pluggers, graphic designers, stylists, photographers, publicists and so on. AIM member labels will invite signed artists and their managers to nominate candidates to be pre-approved on this basis.
AIM Rightsholder Membera nominate contractors on behalf of their artists via the AIM Opportunities Platform. If the Rightsholder member is a self-releasing artist, they can nominate contractors working on your own projects.
https://www.aim.org.uk/#/opportunities/view/aim-crisis-fund-for-independent-music-contractors

---
Share
---
Listen / buy
---
---
---