ZeroZero Give the Low Down on 'Shake Your Booty' [Premiere]New music from ZeroZero on Program!
2020-03-19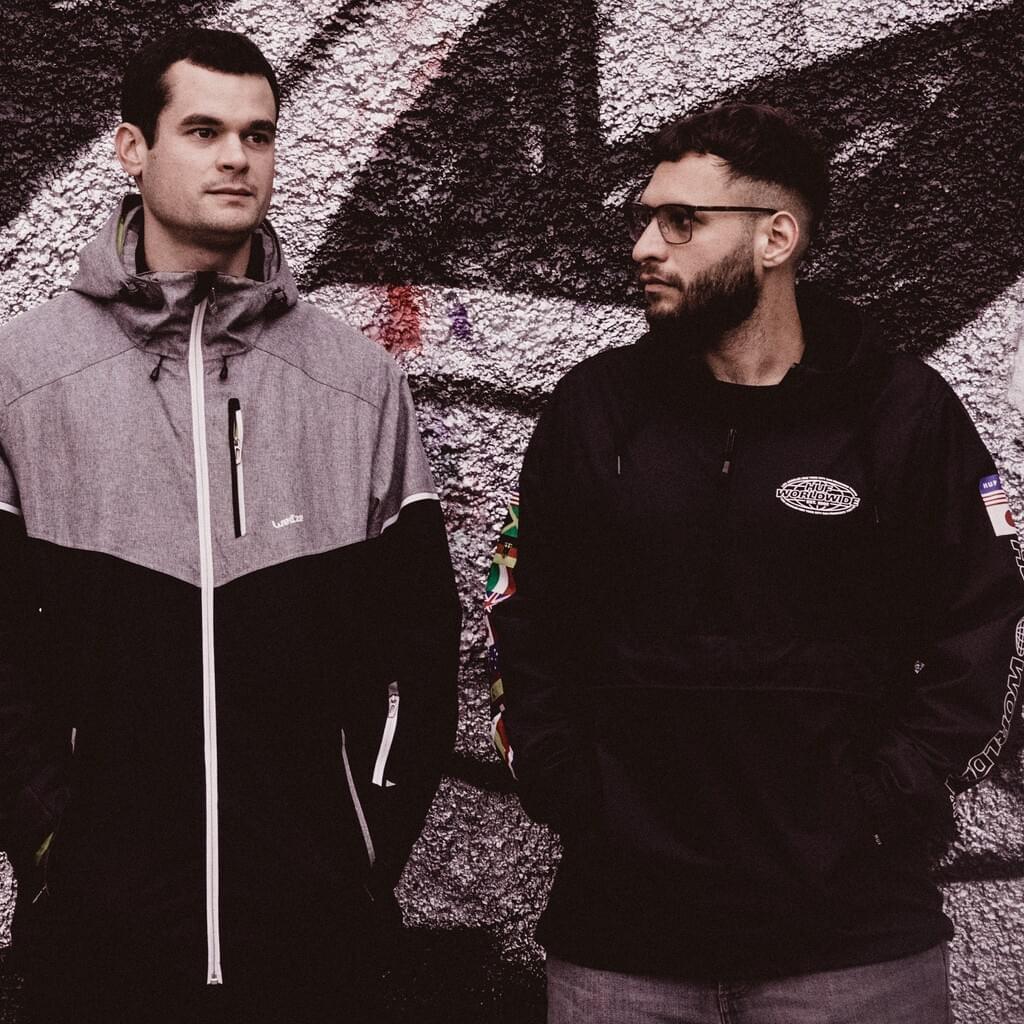 Listen / buy
---
ZeroZero once again combine forces to deliver more fresh sounds on Program, the sister label of RAM Records - one of the genre's industry leaders. Having recently been part of the massive Program 100 project – featuring on the 'Remixes' album - they return for a double sided single to capitalise on their success, 'Badger / Shake Your Booty'.
We spoke to ZeroZero in the lead up to its release and you can check out the single's b-side 'Shake Your Booty' exclusively below -
Hi guys! Thanks for speaking to us. Your forthcoming release 'Badger' and 'Shake your Booty' drops on Friday. How did you first come into contact with Program? And have you always been working towards releasing on this platform?
Hey, thanks for Having us!
We've both been playing Program's records since the label's inception, which is around the same time as we started producing. The tracks we're making now are influenced by a lot of the brilliant early releases such as Eastcolors - Toys, Chroma - So Alone and Bladerunner - Late Night Caller so releasing with Program is definitely something we both set out to achieve early on, and are hugely proud of now!
You've had releases previously on Program – how did it feel to be part of the seminal Program 100 release? What was your favourite tracks from the other artists featured on the LP?
Being a part of the Program 100 release alongside so many incredible artists is both a real honour and quite humbling. It's a massive milestone for the label and we're so grateful to be able to contribute to it in our own way. Shout out to MD for writing such a cool track that we had a lot of fun putting our own spin on! There are so many amazing tracks on the album, it's hard to choose, but some of the ones we've been playing the most in our sets recently are Dose - I Need, Legion & Logam - Afterthought - (Gerra & Stone Remix) and Need for Mirrors - Wiggle VIP.
You guys come as a pair – how did you both meet? And where did your mutual love of drum & bass begin?
We met in university in Amsterdam where we studied Audio Engineering. We were the only two people in the class that were into drum and bass, and we realised we had an almost identical record collection (apart from Jesse's stack of mid-2000's clown-step) and similar approaches to making music with lots of sampling, musicality and a love of classic breaks. In the early days we used to have a lot of fun experimenting with the different synths and other studio equipment in university, and we realised we had a really great rapport when making music together.
Can you tell us how you were both individually introduced to the genre – was there a DJ set, club night or release that led to this happening?
Jesse: I was in music college, playing pop music on the piano as a singer/songwriter when one of my friends played me Noisia - Vanishing point. I'd never heard anything like it before and I was instantly blown away by how incredibly funky and musical it was, whilst still sounding completely futuristic. I was hooked right away. I started obsessively diving in to collecting records, learning to DJ and soaking up everything I could about jungle/dnb until I was eventually old enough to go to Fabric (or Cable, Matter, SE1 etc.) - and I went pretty much every single weekend without fail!
Sam:
For me it was a similar story, I was always into a lot of different genres and was playing guitar and trumpet from an early age, I was listening to Drum & Bass from my mid-teens but it was only when I bought my first turntables that I truly found my passion for it. I remember the first DnB record was Pendulum - Still Grey, and I still play it! By the time I was 18 I was already a resident DJ in Jersey, I think one of my first support gigs was with Noisia and TC!
What's your aims for the future? Where would you like to see yourselves and your music within the next year? And can you tell us what music you're currently working on?
Right now our plans are to just continue making the music we love and working with all the amazing people we are lucky enough to work with. Every track we make we love more than the last and we hope to keep on honing our studio skills so we can put out even more music on legendary labels like Program! We have some really cool music in the works, ranging from the dark and minimal to more fun, jungle-inspired rollers. On top of that we've got a few really exciting collaborations on the go which we can't wait to show to the world! We also have some more sample-packs coming out very soon, so keep an eye on our socials for announcements on when they'll drop.
Lastly – please tell us what gear you have in your studio set ups!
Nothing too interesting unfortunately! We both work completely in-the-box using either stock plugins or common plugins such as the stuff by Fabfilter, Serum etc. It doesn't matter what you've got, it's how you use it at the end of the day!
---
Share
---
Listen / buy
---
---
---