We speak to Zeal following his new EP on ProgramZeal reveals a new side to his production...
2019-11-12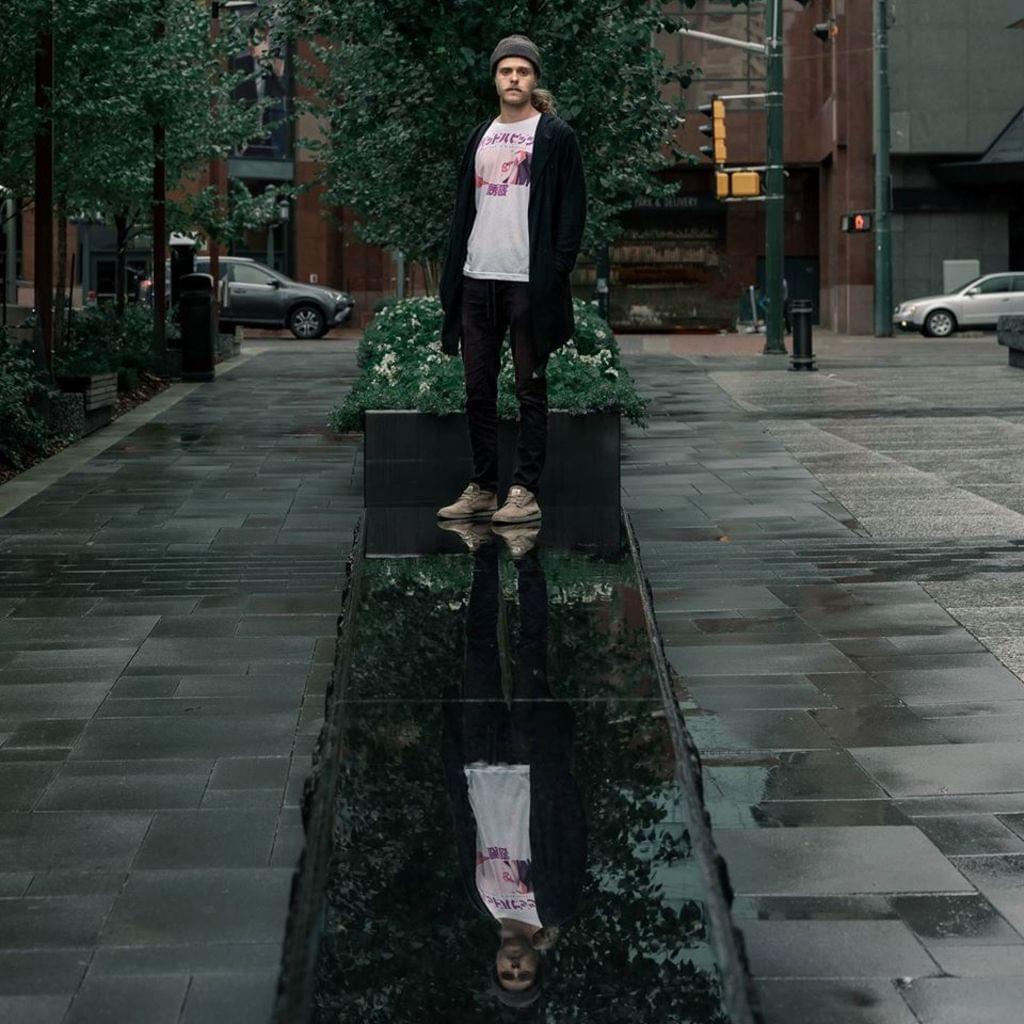 Listen / buy
RAM Shop
---
North American based producer Zeal has just dropped his brand-new EP 'Azure' on Program; featuring brand new tracks, it's an emotive and creative exploration for the artist, something which he delved into recently after chatting to us about its release.
You can catch what he had to say below – covering some tremulous times, as well as what gave him the inspiration for this new direction and what he has coming up, it's looking to be another big year for Zeal. North America is once again proving a force to be reckoned with.
Hi Jason and thanks for speaking to us! This is your third release on Program. What was it that first drew you to Program and how did your music end up in their inbox?
Cheers guys! Stoked to be back again!
Program was a bit of 'being in the right place at the right time' actually... Jake Robertz and I had written our first tune together and we weren't sure where to send it to or if it was even a decent tune to begin with. I had been added to group chat a while back for the I<3DnB movement that started (not sure who got my info but I was in so I wasn't going to complain). People had been asking a few of us who we were and what we made in terms of the DnB realm. I then got a DM from a fella I've never met asking if I was Zeal from the old group Zeal & Litta. I ended up telling him I wasn't the same guy and he proceeded to ask for some tunes! I sent him a handful of unreleased material; he immediately gave me some props for our tune Check It. He then sent it off to the label manager at RAM and the rest is now history!
How do you feel this EP differentiates from your other music released on Program? Was there a sound you were going for?
So this EP actually heavily involves my love for Synthwave/Synthpop and the whole cyberpunk/retro themed style. As I was writing the tunes, I found myself bouncing back into this theme and just falling into it more and more. It's quite different from my other tunes on Program, and in a big way. My last EP was a little more on the liquid roller kick. This EP I just went all out with the song writing and wanted to create these soundscapes that were more than just the beat driving the tune.
Compared to your releases on other labels, 'Azure' goes down a more liquid route. Has something influenced this? And what about the music you have planned for your next few releases, will this follow the same style?
So Azure started as a 110 bpm track that my good friend SkyKnock sent over to me after I had done a remix for him a while back. The vibe was already so cool, and I dug the chords and the progression he started with. I then decided to flip it on its head a bit and bump it up to 174 BPM and go for that retro downtempo/synthwave type feel just for fun. After a few hours of work I was sitting there thinking to myself that I'll never be able to release this with any other DnB tunes! I was just so stuck on that first drop I couldn't part ways with it. So, I decided to make the second drop DnB and see what people thought!
All the tunes on the EP follow a pretty common theme of struggle with growth and then blossoming. The time leading up the EP I had been going through some pretty rough motions relationship-wise and just not feeling super confident in my abilities as a musician. Once they all came together, I was thrilled with how even the EP held all of the fragments that I went through and it was super cool to capture those emotions into its music.
Music going forward is following a similar suit! I've got some dancefloor kickers, some more composition-oriented tunes, and some very emotional bits. Most of them pull inspiration from the retro soundscapes and imagination so I'm super excited to see how everyone likes them!
What are your plans for the coming year, and do you have any pivotal shows coming up? What have been your most defining moments of 2019?
Plans for 2020 - I am shooting for the stars! I'm looking to smash 2020 with releases, shows, and everything I can! I've got a few singles slated for the new year that are going to be a bit grittier with their approach that I'm extremely excited to share. As for shows I'm looking to plan some sort of North American Tour if we can get the stars to align. I'm also looking to spend a few months in Europe and hopefully share my sounds on some stages across the pond!
2019 was an interesting year, with a lot of ups and downs and not a lot of time to pump the brakes. But it was needed and helped me grow immensely as an artist and just as a person in general. I got asked to an official remix for house legend Kyle Watson this year, which was so much fun! It was down to the wire, with only a week to produce a proper remix for someone of that calibre and it had me SWEATING... In the end it turned out amazing and the responses on it were surreal, especially to drop a DnB remix into a world full of house music! So big shouts to the This Ain't Bristol crew!
And the biggest highlight for 2019 for me was this EP, no joke. I have been eager to get these tunes out for well over a year and to see them come to light has me humbled and just grateful the world can hear my crazy thoughts in the form of sound!
You have a great collective over in North America, where fans and labels can see you supporting each other. Has there been anyone who's particularly helped you break through across the pond? And who in North America should everyone keep an eye on?
North America is a force to be reckon with! There are actually so many amazing, creative producers here that are making stuff that blows me away... I want to start off by thanking the guys who first gave me a platform to share music. The Database Collective, although they don't operate anymore, they were so supportive of me and my music before most had ever heard it. To add onto that we all know and love Flite, this guy has been the ring leader of this NA DnB movement. We have had the pleasure of getting closer over the years and he has been supporting me for some time now and I'm very grateful for him, his music and his vision. I want to also give a massive shout out to the man Raiser for being one of the first from across the pond to dig my sounds. He has been instrumental in my success with the European crowds. And big big shouts to Jim, Wayne and Hannah and the RAM family for seeing my vision and giving me the platform to express myself!
Producers to keep an eye on from North America… That's a legitimately big list! I'm going to share some of my favourites that I feel are ready and eager to represent our continent. Please get yourself familiarized with: Blacklab, Flite, BoxPlot, Winslow, Heymac, Jake Robertz, Bensley, Ownglow, Polaris and honestly so many more!
There is some serious heat coming North America and I'm insanely proud to be a part of this movement!

---
Share
---
Listen / buy
RAM Shop
---
---
---