The Interview: Sound in NoiseWe Speak to Sound in Noise about his brand new EP!
2019-11-11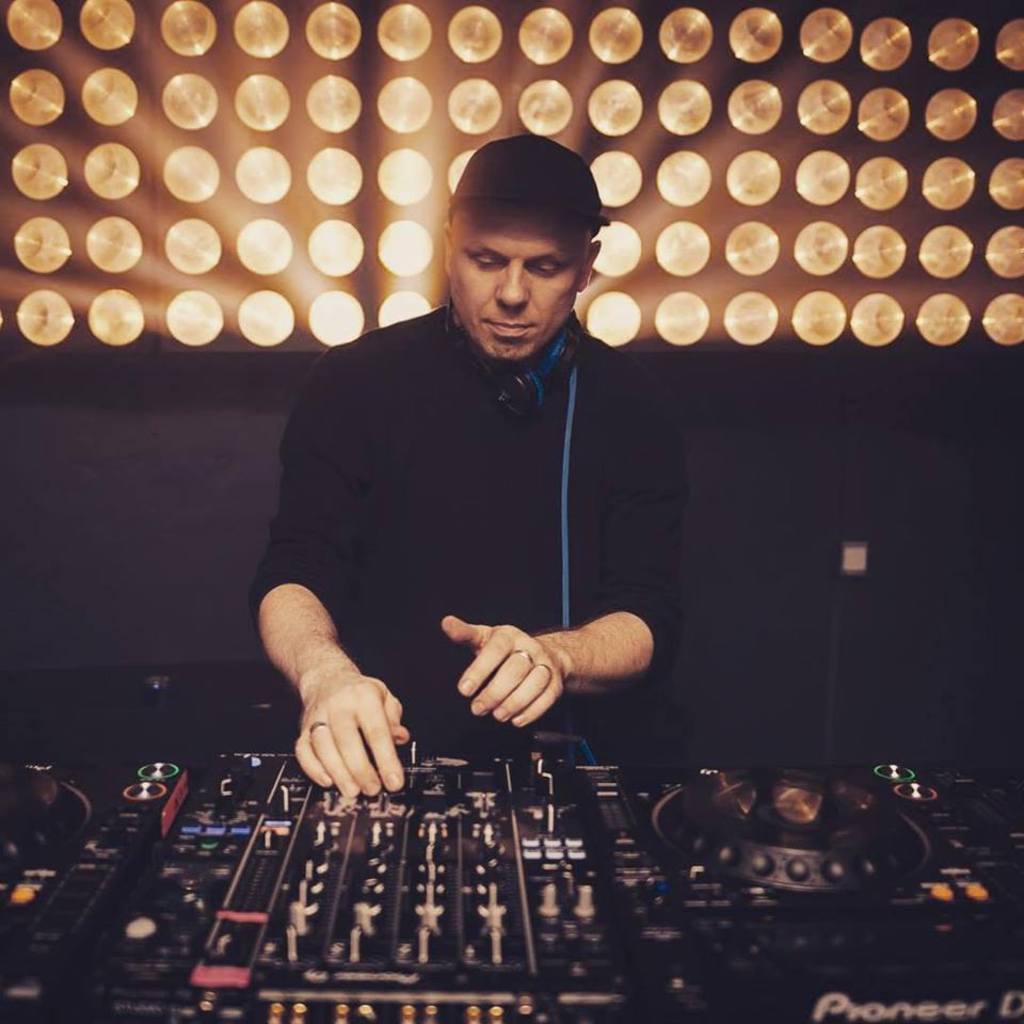 Listen / buy
RAM Shop
---
Sound in Noise has just dropped the second part of his 'Shapes' EP series, one which will eventually go on to build a whole package from the exclusively signed Ram Records artist. To celebrate its release, we caught up with the producer to give us the lowdown on Shapes, its meaning and what he has in store for its subsequent editions.
Hi Eero! Thanks for chatting with us. So, this is the second part of your EP series 'Shapes'. Tell us how this selection differs from the first? What were your aims for the second part of this project? Will there be a third part?
Sound In Noise: Hi! I think this one is even more versatile then the first. There's a bit of neuro, a bit of dancefloor drum & bass and even jungle. Part three will also be coming soon and there will probably be more soulful vibes featured on that selection.
Why have you named the project 'Shapes'? And how does this relate to the music on each EP, part 1 and 2?
Sound In Noise: Shapes represents the different shapes and styles of drum & bass. Shapes also symbolise different emotions, feelings, people – they're everywhere really. Anyway, I like to produce with no boundaries. Over the years I have been producing and playing all kinds of drum & bass and with 'shapes' I wanted to put all this into one album.
Part 1 was first the introduction to the album and "Cowards" was the opening track with a message about the society we live in now. For me it's about living my life outside the box in every sense of the meaning and enjoying the ride.
Part 2 starts with a track called "13". That number has been following me over the last few years. People say that it can be your lucky or unlucky number, but what's important is how you see it. I made a noisy drum & bass tune out of it. Andy has been double dropping it with "Dead Limit" lately... so seems lucky to me!
What do you have planned for 2020? Is there a bigger project on the horizon? 2019 has been a consistent year for you in terms of releases.
Sound In Noise: As I said earlier, Shapes part 3, then finally the full album will see the light in 2020, which is divided into different parts. Also, I have a remix on Program 100, for Frankee's "Firethorn". I also have some other remixes in the works that I can't talk about right now.
How did you come under Ram's radar? Is there something which first drew you to the label and if so, how did this help your journey into the label's roster?
Sound In Noise: I don't know where to start really... It has been a hell of a journey. Andy C, Moving Fusion, Shimon and Ram Trilogy are all big heroes of mine. It all happened unexpectantly. I finished a bunch of demos and one friend told me that I should send these to RAM at the time. So, I thought I would try my luck and send some tunes – I got a reply that Ram is interested in taking a few tracks for the forthcoming compilation they had coming out. And then we built it from there, until at one stage I was invited to join exclusively with the label. I was super happy about that! This was special for me coming from a small place like Estonia.
What's been your favourite Ram show to date?
Sound In Noise: Festival wise It has to be the RAM stage at MADE festival in Birmingham! The Ram tent was totally packed. Big up to the Weird Science crew!
Creamfields is the biggest festival I have ever played but again I had problems with my laptop and after that I stopped using computers when DJ'ing! Club wise I have to say the RAM night in Zurich, that was heavy! High five to MC Fava, the Divercity crew and Simon! Then of course, a special big up to Rhys! I'm really looking forward to the RAM night at XOYO this December too.
You run a successful club night in Estonia – how do you feel like this has helped you gain a foothold within drum & bass and how do you balance making tunes and running this club night?
Sound In Noise: "Sin City" we closed last December. Me and my mate Mander did it monthly for 15 years in a row. We managed to bring all the main dnb acts to this small town called Tartu from all over the world (over 150 drum & bass artists, some of them multiple times). We had so many sick nights and memories. It just ran to its natural end and we wanted to finish it when it was still on a high. Even on the last night we had full house. Anyway "Sin City" went into the history books and it was time to move on. Now I've started to work with one club in my hometown Tallinn, it's called Studio. Honestly this club has the best sound in the whole country, hands down. The second floor has a perfectly low ceiling room packed with a carefully calibrated Function One sound system, great for bass music. We now have a monthly sweaty drum & bass night there called "Format"; there's always a great vibe and the crowd is amazing!
We do it in collaboration with the club management, so it doesn't affect my studio time too much. I'm still working in my studio every day.
---
Share
---
Listen / buy
RAM Shop
---
---
---
Related Artists
---