XOYO Interview: MerakiGet to know Meraki!
2019-09-30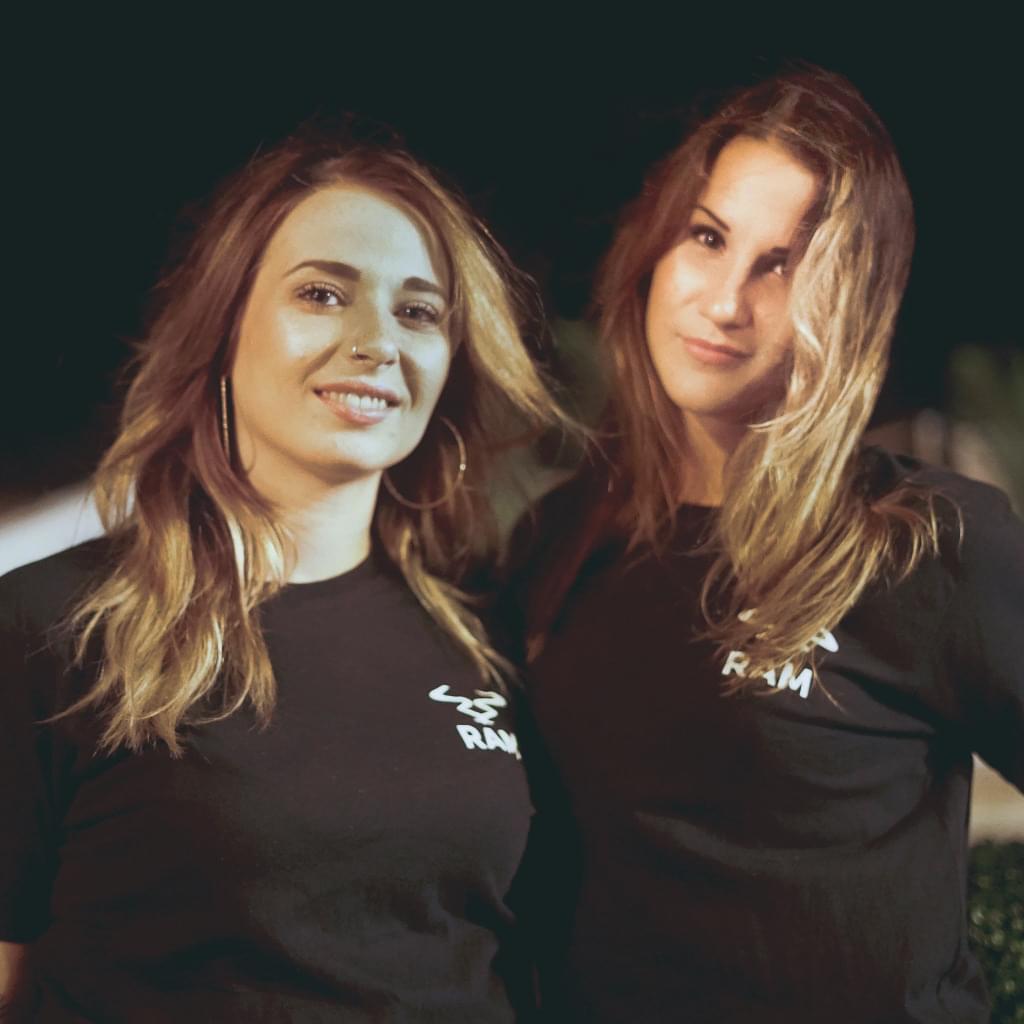 Listen / buy
---
Meraki's first introduction to Ram was through their XOYO RamLive stream, which amassed over 12k views and firmly put the drum & bass duo on the map. And from their beginnings playling Multi Function nights with Levela, through to their forthcoming set at Ram's XOYO night in December, they're beginning to build a formiddable reputation.
We caught up with Meraki in the lead up to Ram's London return to find out where they've come from and how this influenced their monster RamLive stream. There's more to come from the duo and 2019 was a huge year for them, but it certainly won't be their biggest...
Hey ladies! Great to be speaking to you today. First of all, tell us how you guys met.
Hey guys - nice to be here! So we met around 6 years ago through mutual friends, we used to go out raving together.
And how long have you both been spinning drum & bass for?
Kim: I started mixing when I was at uni in Lincoln so it's been about 10 years. I used to listen to trance and hard house mostly but from the small underground scene in Lincoln stemming from our mates promotions Flexout and Undertone I got into my drums!
Emily: It's been about 5 years now, after watching Kim when she was Laya and watching some of my other friends mixing it inspired me to learn as I'd recently started going out to raves and had found my love for dnb.
What was it about each other which made you want to team up?
Kim: Playing before as Laya was amazing but that night I played with Em at multifunction in room 2 it was a different vibe behind the decks. It gave me a new lease of life, our energy together was something else. I knew Em was scared before we played and in all honesty I was nervous as I hadn't played with her before and to see her smash it, I loved every second and I knew it was the start of something special for us both.
Emily: I was always nervous behind the decks… my confidence wasn't quite there so I'd only played a couple of sets out on my own. After being asked to do a b2b with Kim (Laya) at a Multifunction event at The Volks club I wanted to do it because I knew Kim had the experience so I felt a little more at ease knowing I had a friend by my side. During our set I was fully involved… I wasn't over thinking and letting my nerves get the better of me… It was amazing, we vibed and it was our first ever mix together, a few days after that Meraki was formed!

Which track or artist in particular drew you to the genre?
Kim: I didn't actually listen to dnb growing up. I was well into hard house and trance, all influenced by my sister Michelle. When I went to Lincoln uni there was a sick little underground scene there. I remember going out one night with my friend Kaya and it was a dubstep night at The Cell club and from this night I started going to the two main bass driven club nights which were Flexout and Undertone. Then at after parties a lot of my friends always played dnb, the more I heard, the more I fell in love with it. There were so many tunes I could name that drew me into it but the one that springs to mind, as it was the first tune I mixed with, was Mind Vortex - Now it's time.
Emily: For me it all started at my friends house, where she showed me loads of her vinyl and that's where I first started learning to mix, but the one that sticks out the most was Rene LaVice - Where My Ladies & State Of Mind - No Operative. From then on I decided to buy my own equipment to teach myself, I felt inspired!

Was there a defining 'aha!' moment?
Kim: When me and Emily played that room two set at Multifunction and initially clicked… After that we got together at my house and then did some live streams with mates in Brighton. But the turning point I think was the same for us both, when we played after T>I and Limited. They rolled it out with high energy and we watched how they played. I know many other djs like ourselves know what it's like to step up after the big boys a bit intimidated. We played like we hadn't ever played before and we played tunes from very different sub genres that we usually wouldn't play (Stitches and Quarterpounder bass being an example). That for me was it!
Emily: Yes babe! Exactly what Kim said. That night at Multifunction was the pinacle in what the Meraki sound has evolved from. We have always had the energy from that first set we did together but it was the selection that came from that night after T>I and Limited. We went out of our comfort zone and it paid off, it's like something had just clicked for us!
You're both based in Brighton - how do you think this environment has influenced your direction musically?
Kim: There is a huge scene of drum n bass here and without going to the nights and meeting/making friends who were djs and producers here I wouldn't have had the inspiration and influence to be who I am today. We all have those moments of doubt and lulls and without the people I had around me here to give advice and guidance, I don't think this could have happened…. Big up all the Brighton crew!
Emily: Yeah exactly that! There is such an amazing scene here and from going out and having mates that were djs and being shown so many different styles of dnb it massively influenced what I listened to. Obviously you go through pockets of certain sub genres and it's amazing to know so many people played so many different styles. Being at the after parties and hearing that dark roller, or that liquid tune, we were spoilt for influences down here. There is so much raw talent!

Tell us more about the Brighton music scene - what club nights do you frequent?
Kim: When I first moved here it was always the Volks nightclub for Strictly, Kaos and their label nights. There's always good drums nights there. Now I go to a lot of nights at Concorde2 and The Arch as well, we are literally spoilt for choice.
Emily: Yeah the Volks nightclub was the starting ground for me too, Strictly was run by our friends and then we would go to a lot of Motive nights. We've been going to a lot of nights down The Arch and the start for us really was Multifunction.
Are there any venues which have helped your progression as DJs and if so, which ones?
Kim: Hands down to start it was the Volks nightclub, my first ever sets as Laya were there in room 2 spinning vinyl. Again playing there for Strategy on Thursdays and then Multifunction. Multifunction have been a massive influence, Callum (Levela) and Burchy. I can never thank them enough for being so supportive, the guidance and confidence I gained from them has been such a foundation for me. Recently we have had so much support from The Arch too, playing for V recordings - and alongside so many other artists we have been influenced by, which has been so amazing for us to have the opportunity.
Emily: What Kim said and also Inyaface and Def:inition who gave us our biggest set at The Gallery in Maidstone. We were the first ever act to play drum n bass after winning their dj competition which was such a confidence booster. From then others like Drum Safari at Hideout, Frontline bass and Strictly Chemistry; there's so many wicked promotions teams out there… Thank you to them all for having the belief in us.
You came under the RAM radar by submitting your mix for the RAMlive stream - how do you think RAMlive has helped your profile? Do you have any tips for aspiring DJs looking to get involved?
Kim & Emily: Wow, we don't know where to start!! When we got the message from Jim saying we had been chosen we thought it was someone pulling a prank! After we did the live stream we had promoters coming forward wanting to book us and other dj's asking for advice… It was so humbling , we couldn't believe it. The opportunities that have come our way would not have happened if it wasn't for RAM. The positive feedback on the stream and getting over 12k views was mad! It instilled so much confidence, we can't even describe it! For aspiring dj's, my advice is don't doubt yourself and always push through those down periods. It's good to have doubt to push yourself to learn more sometimes though. If you love it then keep going, your time will come!
What does Ram Records mean to you? Are there any memorable Ram nights you look back on, or is there a part of their back catalogue you still play today?
Kim: From back in the vinyl days I have a lot of RAM in the collection and obviously always idolised Andy C! I'm still trying to master what he does! For nights out I think the most memorable one was Andy C residency at XOYO with Dillinja and Audio. That was a crazy night! I LOVE Dillinja! From the back catalogue I would say mostly:
Blind Faith - Loadstar Remix
Dj Fresh - The Gatekeeper
Wilkinson - Overdose
Loadstar - BLVD
Emily: I used to go to the RAM nights at Concorde2 in Brighton a lot but the most memorable has to be Andy C's residency at XOYO with Ed Rush & Optical back in 2017. The venue made it really intimate and Andy was delving deep into his collection with tunes like Capone - Friday & Vicious Circle - Doom Train. As for the back catalogue for me it's got to be:
Frankee - Deep Down feat. Cann
Loadster - Link To The Past
Moving Fusion - Turbulence
Who has influenced your style of mixing the most? Is there one DJ who you've followed from the start?
Kim: There are so many to mention but the main person I want to mention is my very good friend Dan Jones ( Flipnosis and K4ptur3). I moved to Brighton with Dan and he showed me some many djing tips and is now helping me with production. Then obviously watching T>I and Limited, Levela… I follow a lot of djs and the list could go on and on. There are so many amazing djs.
Emily: Same with me, our friend Dan Jones! If it wasn't for him alongside Kim I really don't know where I would be now! They both inspired and helped give me the confidence to play out again.
So what's next for Meraki? Do you have any plans for the upcoming club season? Where can we catch you over the next few months?
KIm & Emily: We are focusing a lot of our time now on learning to produce and songwriting. I (Kim) love to sing so we're hoping to get some vocals laid down for our first releases. Over the next few months we will be playing for a midweek nightin Brighton called Merky Minds at The Arch. Then the next biggy we have is our RAM debut at XOYO for the RAM Xmas bash which we are so excited for!
Get your tickets for XOYO here - https://www.residentadvisor.net/events/1319539
---
Share
---
Listen / buy
---
---
---