SyRan: The InterviewLearn more about brand new artist SyRan...
2019-08-23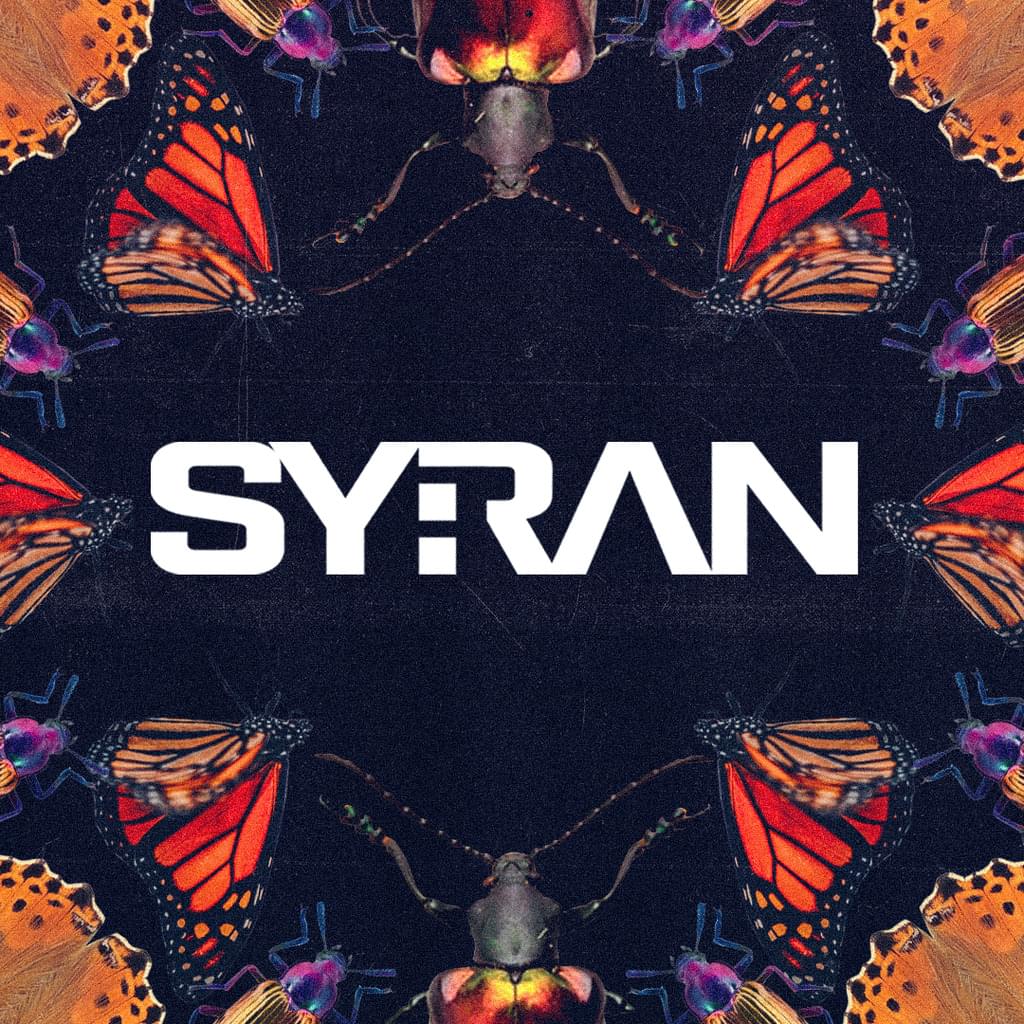 Listen / buy
RAM Shop
---
Following their brand new EP `Paradigm' on Ram Records, we caught up with SyRan to find out more about the illusive duo...
Hey guys, where are you in the world today? And how are you feeling about your forthcoming Ram Records release?
James: Hey! I'm based in Milton Keynes and I'm very excited about the release. If you'd told me a couple of years ago, I'd get a release on Ram Records, I would have told you that you were crazy!

Josh: Hi! I'm based in Peterborough, in Cambridgeshire and the feeling I've got about the forthcoming Ram release is one of excitement, to the point where I pinch myself going "is this actually happening?"

Let's talk about your EP signing – how did the tracks land into the Ram demo box? Or did you have a more direct contact at Ram?

James: It started back in 2018 when our friend Geekcroft mentioned about Andy C's Nightlife 7 competition. Geekcroft had been playing our tracks at his gigs and he is super supportive of what we do. He said we should submit a track. We had a lot of new material under our belt at the time and we submitted 'Paradigm' as an entry. Seems like it worked!

Josh: Like James said, our friend was rinsing our tunes out at his gigs and said we should submit a tune. At the time I was a bit reluctant but we went back to Paradigm, did some mixdown tweaks just to make it 100% and then sent it via the submission form early on after the contest had opened and honestly thought nothing of it.
It was then one day a few months later I opened up to an email from the label manager saying "Paradigm. What a bad tune guys!" I had to read the email a few times for it to sink in. From then on, emails were sent back and forth.

Can you take us through the writing process of each track on the EP? There's obviously two of you – how do you work, together in one studio or do you send parts to each other remotely?

James: Usually, we start our own ideas during the week then when we meet up on weekends to share ideas and work on projects.

Josh: Yep, the writing process is really good. We get a lot of chances to actually sit down together in the studio at the weekends and write tunes, bouncing ideas off each other. 

James: I'm going to have to thank North Wales for Paradigm. We both visited for an event our friend Geekcroft was playing in. Both the event and the nature walk the day after gave me the initial idea for Paradigm. Josh liked the idea and we worked together over a couple of weekends to finish it.
Josh: Paradigm…I don't think we'd have ever wrote a tune like that just from passing a project back and forth. That track came from a club experience like no other. Small tennis club centre with a massive rig inside. Madness! The whole place was shaking and the rig was way over the top! 


James: Seen Savage – We were sent the vocals by a friend and we made a techy jungle track out of it. Whilst we played it out at a couple of venues, it never really stood out to me. We decided to make it a harder and grittier tune when all the DnB rollers were starting to surface.
Josh: Seen Savage started life out as a different version to what it is now. The original mix was banging and did go down well in the clubs, but it just wasn't quite there. After a year or so of tweaking we scrapped the original idea completely and just went with a new direction on it. Trying to capture the 2019 sound; jungle breaks and big loud basslines contrasting with deeper subs.
James: Then came the 'wow' moment when Andy C teased it at Rampage 2019 and the crowd loved it! Josh phoned me to tell me what had happened and I was dumbfounded! Did Andy C just play our tune to thousands of people … Andy C?? I had to sit down!

Josh: Oh rampage, I remember like it was yesterday. I had the stream on in my house and was just watching it while prepping some tunes when all of a sudden I hear the first phrase with the reese and amen part and it took me a while to actually realise it was our tune. Andy is such a good blender on the decks. When the main section kicked in I went nuts, dancing and watching the live stream as the camera's cut to the crowd dancing and then back Andy dancing at the decks. What a moment. I then rang James.
No Laughter VIP was a tune that wrote itself, I wrote the original back in 2016 but wanted to do an updated VIP for a few gigs I had lined up. I was B2Bing with Geekcroft at these gigs and we had a little 'dub war' thing going so I wasn't going to lose that!
 It was a case of going back to it after these gigs and polishing it up. A weekend with James adding his direction and vibe to the track and it was there.


How did you guys originally meet? Were you aware on that first meeting that you'd eventually start writing music together?

James: Short and sweet … we're brothers! We're both started making DnB early on but didn't really start writing music together until around 2012. We both brought different skills to the table and at some point, we realised we gelled and just focused on writing lots of music together. Of course, we both have our solo projects, but I do enjoy writing music with my brother and am happy with what we do.

Josh: Over the last 4-5 years we have been really finding a sweet spot in our collaborations and I think that's just made it work. We both have different influences, different vibes and we seem to just get the right balance between it all. As we've written more and more, we have learnt off each other and it's just all part of the music writing process. Getting a vibe off each other. 

Have you played B2B together whilst DJing and if so, how do your selections differ? As you write more music together, is this something you'll be keen to do more of?

James: We've DJ'ed together back around 2011-2014 when I came across a streaming website, similar to what Twitch is. This American website hadn't really heard of DnB before, but they they were supportive of the DnB we played and the music we wrote. We've met some great friends from there.
We share a lot of the same music, but I tend to prefer deeper, atmospheric almost experimental sounds where Josh is more into the harder vibes! It makes for an interesting set as we bounce off one another. I took a step back from DJing in 2014 when life got in the way but recently, I've picked it back up and I'm keen to B2B with Josh more. We haven't played together at a venue and we must do it at some point.

Josh: DJing B2B was amazing and fun on the streaming site. It was called Mixify and at the time, it was unheard of to have a live streaming site with virtual 'clubs'. We used to do a lot of streams on there, playing D&B and just having some fun. There were times it was crazy, but actually it was a great platform for me to get used to internet radio. From there I went on to do a weekly radio show on DNBRadio and one I'm still doing 5 years later as well as getting to do more gigs. In the future, I'd love to do some B2B's again. 100%.


What was it in particular that made you try sending music to Ram? Is there a part of its history that that you felt a part of, whether that's because of a certain track or event?

James: I felt part of the DnB scene in 2017 when my cousin and I attended Logistics Polyphony Album launch at the Fez Club, Cambridge. I remember trying to speak to London Elektricity but I was so nervous I could hardly get a coherent sentence out! I still feel a little embarrassed! 
Since then, I've attended events such as DnB Arena's Summer BBQ and Andy C's O2 and XOYO events. Scenes!
I've also been going to the Clashmouth events and had a chance to speak to Chris from Blu Mar Ten, BCee, Villem and Ray Keith. Big mention to Alex (Soul Intent) at Lossless Music as he remembers me every time! Again, everyone is so supportive, and they've all helped to boost my confidence. So much so I was able to press 'Submit' on the Nightlife 7 competition!

Josh: For me, it was the realisation that anything is possible. You can't get yourself noticed if you don't send some music into a contest. "What have you got to lose by submitting this tune?" That's what my friend said to me. History wise, Chase & Status' debut album 'More Than A lot' is a big turning point. One of the first albums I had on repeat for a long long time. The last album to do that was Pendulum's 'Hold Your Colour'. Then you have the classics like Origin Unknown – Valley of the Shadows and Fresh – Signal. When I was first getting into D&B, tunes like Valley of the Shadows, Body Rock and X-Ray were ones on the compilation albums that I bought on CD. I think I had a '100% Drum & Bass album' or something!

What's been your most memorable track within the Ram Records catalogue and how do you think this has affected your own music?

James: So many to choose from! You only said one …
I'm going to have to say Wilkinson – Tonight. That deep, warm bass still gets me! It's simplicity at it's finest. There is nothing too complex and technical about it, drums, bass, vocal hook, synth line … yet it works so well.
Simplicity is key and it's how I write music. I used to over-complicate everything but tracks like Tonight helped me to realise it's about the vibe, not how technical it is. I still listen to it for inspiration today.
Josh: 1 tune… This may be a bit out there but the most memorable for me is Hamilton – Rich Kids. My reason is because it came at a time where I was just slowly getting back into D&B after having around 4 years of mainly listening to Hard Dance and Happy Hardcore. 
The D&B Arena 2012 album had just come out and I bought it as a way of catching up with what I had been missing out on. Disc 1, track 3 is Rich Kids and hearing the first 4 to the floor kick and bass sound got me hooked. Then came the drum onslaught with the bass slowly rising. Oh it was glorious. I had to burn another copy of that album as I wrecked the original disc from playing it too much! It took me a few years later to realise that Hamilton was in fact DJ Ham's D&B alias which explains the track. It had this hardcore/d&b crossover to it.
A close second would be Headlock by Rene LaVice, the drop makes me pull funny faces.
---
Share
---
Listen / buy
RAM Shop
---
---
---
Related Artists
---