Interview With: Logam & Armanni ReignLogam releases his latest single on Program...
2018-11-06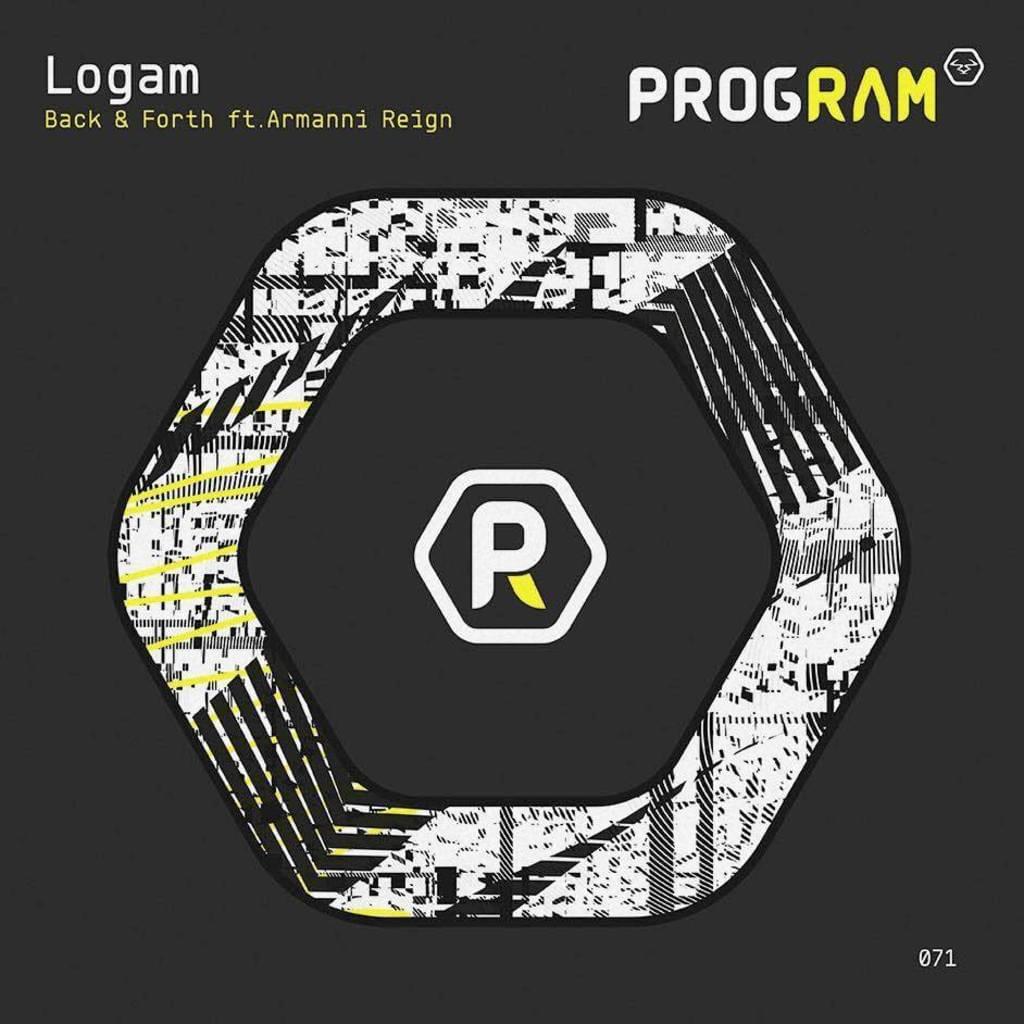 Listen / buy
RAM Shop
---
DJ, producer and label-owner Logam's talents have carried him from strength to strength over the last twelve years. Following the success of his releases as part of the Legion & Logam trio, he's now causing a stir with a brand new solo track; the latest addition to Program's highly sought-after catalogue. We caught up with him, and vocalist Armanni Reign, to find out more…
Hi Logam! How are you feeling? Excited about the release?…
Hi! Definitely - I'm so excited!
Good to hear - so are we! Now, a lot of people may know you best as one third of the Legion & Logam trio... Do you find that your process is different when you're producing music as a solo artist, compared to when you're working collaboratively?
I'd say that the process itself is about the same, but the style and direction I take with my solo work is intentionally a bit different to what it is when I work with Legion. This is especially true in the case of "Back and Forth" - I don't think I've ever made a song like this before.
Tell us what your creative process typically looks like…
I generally start out just trying to find or create something that's catchy. In the past, drums were always the starting point, but nowadays that's not always the case. I'll spend a day making a variety of sounds that I can then sort through when I'm actually compiling a song. It seems to make the process move a bit faster that it would if I just sat down with a completely blank project and synth open, hammering away at keys and tweaking settings until it sounded"cool". I've wasted many nights doing just that!
And was it always obvious that drum and bass was your calling, or did you spend time exploring other genres of music?
I actually consider myself to be a late bloomer in the D'n'B world, as I didn't even know about it until 2005. Up until that point, I was primarily a metalhead who had a copy of Reason 2.0 and Vegas Video. At that time, the idea was to digitally create and record my own drums for metal songs. However, if you've ever used Reason before, you'd know that it's very easy to get caught up in experimenting with all the "hardware" they have in that DAW. That quickly turned me on to the engineering and sound design side of production (which, up until that point was something I hadn't delved in to too much). When I finally did hear D'n'B - in the form of Neurofunk - I was immediately intrigued by the sound design and aggressive tones… I think they're very on par with that of metal music.
It's an interesting parallel… So, would you say that your work is influenced a lot by genres of music outside of D'n'B? What and who inspired you in the early days?
It's hard to pin point where my inspirations came from when I analyse my discography. I think when I'm working, I'm less concerned with which genre it falls into and more concerned with whether or not I think its catchy. Lately I'm just trying to make tunes that don't sound exactly like anyone else's… That may be a bad thing, or it may be a good thing - I'm not sure yet! I do have quite the affinity for deep and heady minimal funk too, like Dispatch or Flexout vibes. Those sounds have definitely influenced me in the past. In the early days, Noisia, Pendulum, Audio, Brookes Brothers, Dose and Commix were all pretty big influences, to name just a few.
Where did the idea for this track come from?
This is actually the first track that I did with Cubase 9,so inspiration first came to me when I was just experimenting with the new bells and whistles of the DAW. That led to the creation of the initial break beat, which I actually ended up layering when the track was almost finished (you can still hear the initial break in the intro and the outro)! From there, I messed around with Serum and sequenced out the main synth melody, and that's where it really took off. That main melody is what inspired me to finish the tune.
It's certainly a powerful one! How about the track's name? Is there a story behind that?
Bot the lyrics and title are 100% Armanni's work, so I'm going to let him take this one!..
Armanni: Normally the songs we have been lucky to work on together have a particular nuance, butwith "Back and Forth", we just wanted to make something a little more straightforward; something simple to use as a driving sound. As aggressive as it sounds in tone, the lyrics are actually a reflection of good vibes. They send the message that everything is great if you can just learn to blockout the negativity. "Feeling spectacular", knowing we are living our best lives in pure form,"we never lack the raw". No more arguments over the trivial. "We don't don't go back and forth". Just enjoy the music!
Wise words from Armanni - how did you know that he was the right person to lend his vocals to the track? You must have had fun working together!
I've worked with Armanni several times in the past, so this was a no brainer. He always crushes it. He's super professional and easy to work with,so yes - I absolutely love collaborating with him. He's my go-to MC for live performances as well.
Amazing! Well thanks for your time Logam, it's been great chatting to you! Any last words?
Thanks for the interview! Shout out to Hunter and Lee (Legion), Anthony Mayhem, everybody at RAM, all my friends, family, andof course, the fans!

---
Share
---
Listen / buy
RAM Shop
---
---
---
Related Artists
---