Interview With: Mob TacticsConvoy / Dreamworld out now!
2018-09-13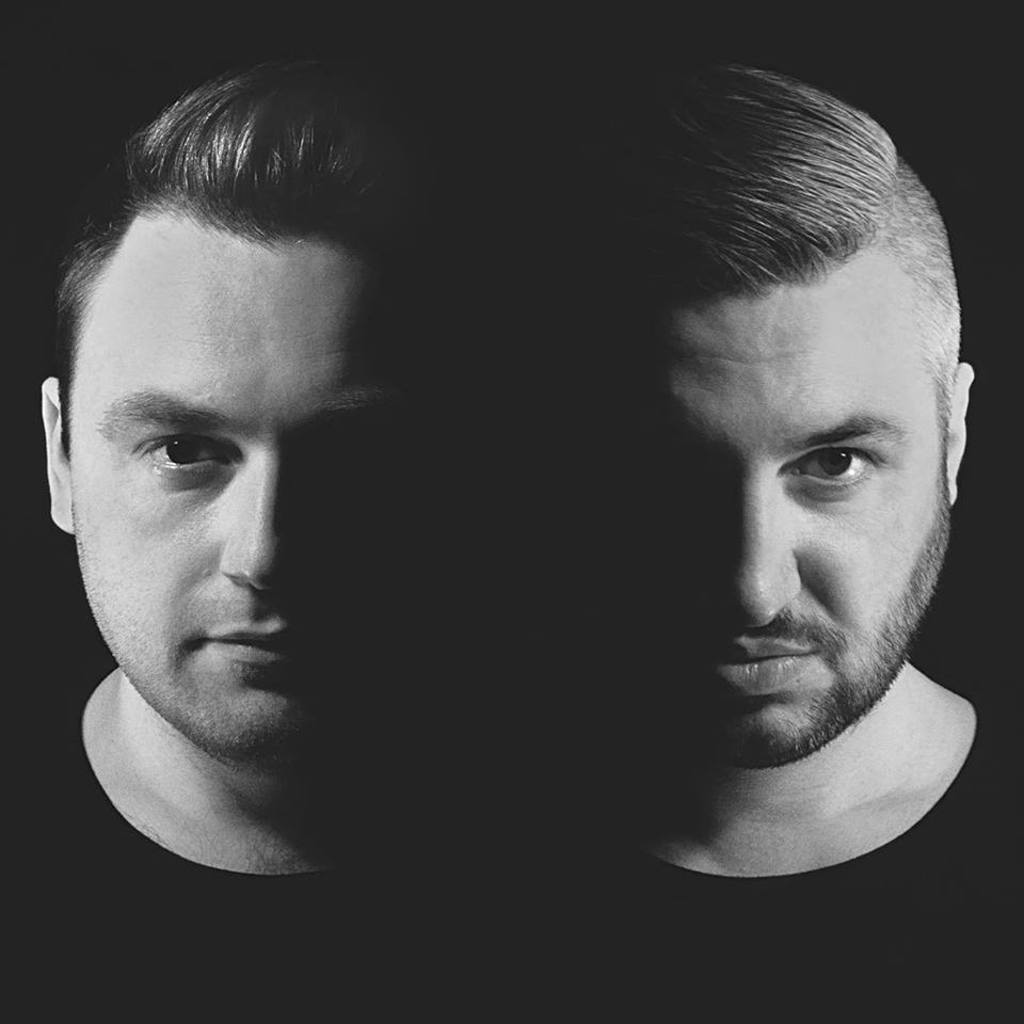 Listen / buy
RAM Shop
---
Following their brand new single on Ram Records, we caught up with Mob Tactics about the success of 'Dreamworld / Convoy' and how it feels to be working trans-atlantic...
Hey guys! Thanks for chatting to us. You've just released your brand new single 'Dreamworld / Convoy' on Ram Records – how do you feel like it's been received? How has it been working directly with the label?
Greetings! Our absolute pleasure..
So far, so good as they say. It's had a ton of support from the DJ fraternity and radio heads alike, which is fantastic. It's only been out a few weeks but it's already torn up the Beatport charts and into the Top Ten with a stint at number one in the release chart too – stoked!
We've always had a great working relationship with Jim & the RAM crew over the years and since we reconnected things have been awesome. RAM have always had a great team running things, but it's really nice to be working with the new (ish) crew members too, like Wayne and Hannah for example – good people!
Has releasing on Ram always been a career choice for you? How did you know 'Dreamworld' and 'Convoy' would be the right tracks for Ram? And how did you come into contact with the label? Was there anyone in particular who recognised that 'Dreamworld' and 'Convoy' would be the right fit?
Luke: RAM has unquestionably been the goal from day dot and that's the straight-up truth. I've been involved in the drum & bass scene/music industry for twenty plus years now and have been mixing/playing out even longer. RAM has been at the forefront of our scene for a very long time, and as an aspiring artist it's always gonna be in your mind: this is the goal, to work with the premiere labels and leave your mark on the scene.
Mark: 100% what Luke said. Since I first got into drum and bass RAM has always led the way in my opinion. If you look at our sets they've always consisted of so many releases from the label – and that's not an intentional thing, it's just home to rock-solid, quality music.
Luke: We've known Jim for years now since we first started out producing together. RAM put out some of early music but we weren't quite ready with our sound to just slot into a solo release with them at that point, we needed time to mature and grow our sound.
Mark: Yeah, at the beginning of 2018 we'd written a load of music and we just thought: "This sounds like an Andy tune..." so we reached out! Jim got straight back to us and took three tracks off the bat, we really couldn't have been any happier.
How has your career progressed over the years? What would you say are its most defining moments?
Our career has improved and grown year-on-year which is all any artist can hope for. We've intentionally only ever worked with a select few labels, we never wanted to spread ourselves too thinly. In terms of defining moments there have been a few that spring to mind: our first few EP's on Crissy Criss' and Cause4Concerns imprints definitely helped raise our profile and get us on peoples radars so-to-speak. 'Crazy Hype' with Elephant Man on Playaz, Wolf Trap getting picked up for Andy's Nightlife 6 was a huge moment for us; still remember getting the call from Jim and nearly fainting, haha! Get Dirty on Viper was big stepping stone for us, but ultimately it all let to this: our debut single on RAM - by far the defining moment of career (so far...)
Can you name your top five Ram tracks? Are there any particular artists who first drew you to the label?
Top 50 maybe, haha! Just five, eh? Okay, that's really tough, but in no particular order:
1: RAM Trilogy – Beastman (tbf, this actually is our number one)
2. Shimon – Hush Hush
3. Moving Fusion – The Beginning
4. RAM Trilogy – System Error (Y2K)
5. Fresh – Signal
In terms of artists that drew us to the label there are many; we'd have to say in the early days it was Andy C, Ant Miles, Shimon etc., and then artists like Moving Fusion, Sub Focus and Chase & Status later on down the line. But, for us, the RAM Trilogy stuff left an indelible mark in our brains - it was just groundbreaking stuff, both in style and production value which still stand up today, and there's not many tracks that can do that fifteen/twenty years down the line.

What have been your most memorable gigs to date? Do you have any stories for us?
So many of them have been really, really special, but, if push came to shove we'd have to say Let It Roll 2017, Bassrush NYE 2015 in LA and all of the times we've played Fabric have been absolutely incredible and have stayed with us for many reasons. Let It Roll's production values are off the scale and to play to that many people is a game-changer, and it's the same with Bassrush: both those outfits put on seriously epic shows - literally tens of thousands of people! And what can we say about Fabric that hasn't been said a million times before? That place will always remain the Mecca for us; the vibes in that building are unparalleled in our opinion..
Can you both give us a breakdown of your studio gear? You work in different countries too – how does this affect your work flow?
Our studio set-up is pretty streamlined in terms of gear - in the box for the most part.
Custom Built PC
Dual Screens
ADAM A77X Monitor Speakers
Access Virus TI2 Polar
Universal Audio Apollo Quad Audio Interface
FL Studio 20
Various VST's: Serum, UAD Plugins, Harmor, all the FabFilter stuff, Omnisphere 2, etc.
2 x dickhead humans aimlessly pushing buttons & tweaking knobs
1 x small wine factory
To be honest, when Luke decided to move to Seattle we weren't entirely sure what effect it was going to have on our workflow, but we can both categorically state that things have improved massively. Luke gets back every few months and we just go for it in the studio for a few weeks. We think knowing that we have a set amount amount of time with each visit really spurs us on and we tend to go into overdrive with the writing process. The results have been amazing so far, we're really happy with how it's all panned out. We still manage to do the odd remix via Skype and we do the Mobcast this way each month, but when it comes to writing new music from scratch we always have and always will be in the same room together – it's when the magic happens (and most of the arguments!)
We've said it time and time again, when it comes to being part of a duo, trio or group of any description, if you don't have that connection with the person/persons you're writing with, nothing good will happen. We are are lucky to have solid friendship which blends in to our working relationship seamlessly. "Teamwork to make the dream work" as they say, haha
Last but not least – any last words or thanks?
Big, big love to all our fans who really do keep us going in this thing. Jim, Wayne, Hannah, Andy and all of the RAM gang, everyone who tunes in and downloads the Mobcast each month. Our awesome agents Jordan, Stu & Scott at Urban Agency & Cybergroove, and last but by no means least, our better halves, Joanna & Aneke!
We'd like to leave you with a quote: "If we're facing in the right direction, all we gotta do is keep on walking..." D. Brent.
---
Share
---
Listen / buy
RAM Shop
---
---
---
Related Artists
---