Raiser 'The Weapon' is out now!Raiser unveiled!
2018-08-20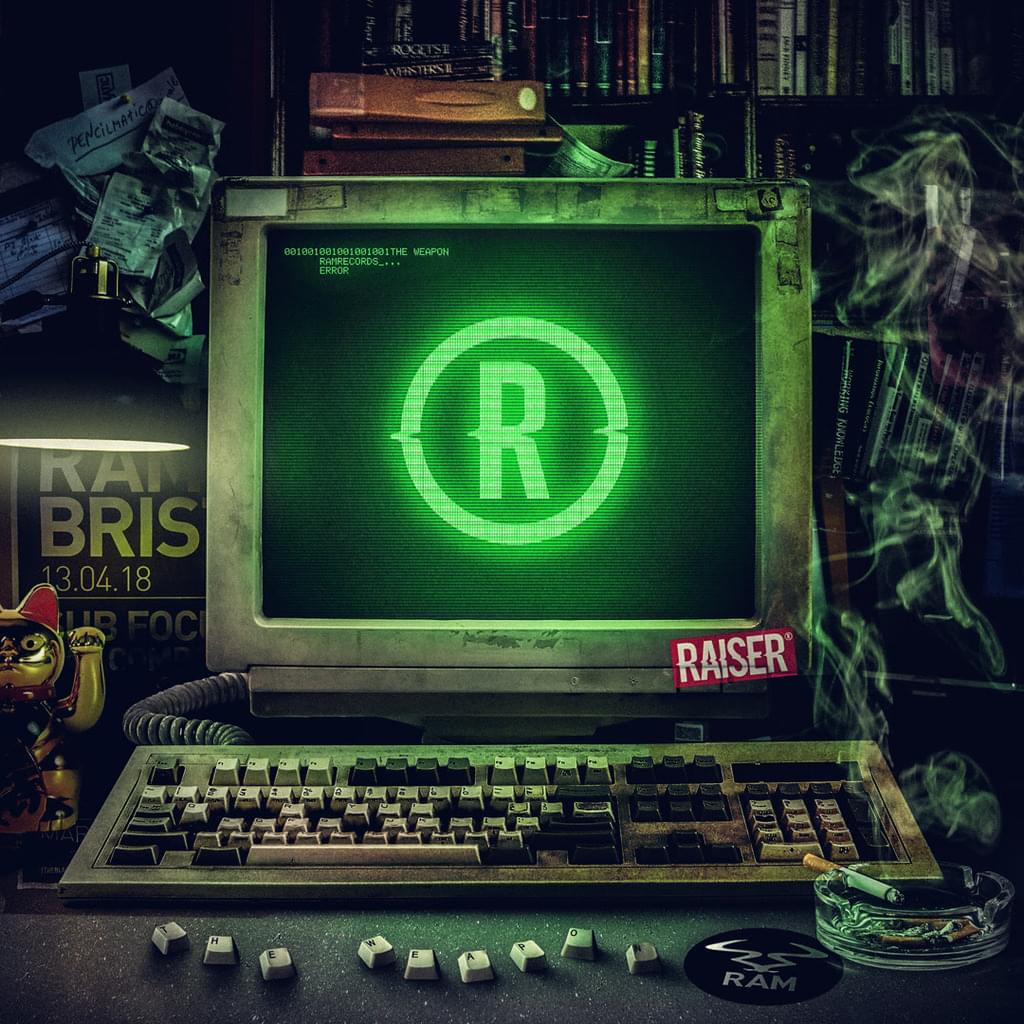 Listen / buy
RAM Shop
---
The name 'Raiser' won't resonate for many drum & bass listeners. That's because they've come from relative obscurity; they've clearly refined their sound over a number of years, which makes it an intriguing signing for Ram Records. Although the label is well known for taking on many a newcomer, on first listen of Raiser's 'The Weapon', links could be made to a number of artists who've spent their time on Ram, building their signature sound and fan base. And that's what makes this signing so fascinating – as with the type of sonics displayed throughout 'The Weapon', Raiser's anonymous dancefloor takeover is on the horizon.
'The Weapon' is an undeniably huge opening salvo, with a crunching bassline which zips through the mix like a knife. Its epic build and freefalling breakdowns make it a contender within the Ram back catalogue, providing another slick release with enviable production levels. It's the type of record which would perfectly begin any global festival set, meaning its release will catch the end of the summer and create chaos throughout the live circuit during the season's final months.
With the name still shrouded in mystery, Raiser is about to make a mark. Having already caused a furore with the announcement of their signing, it's time to fully immerse yourself in the world of Raiser. One which is sure to take you in a totally different direction to what Ram has previously offered from its roster.​​
---
Share
---
Listen / buy
RAM Shop
---
---
---
Related Artists
---