LQ InterviewFollowing their recent release on Program!
2018-07-31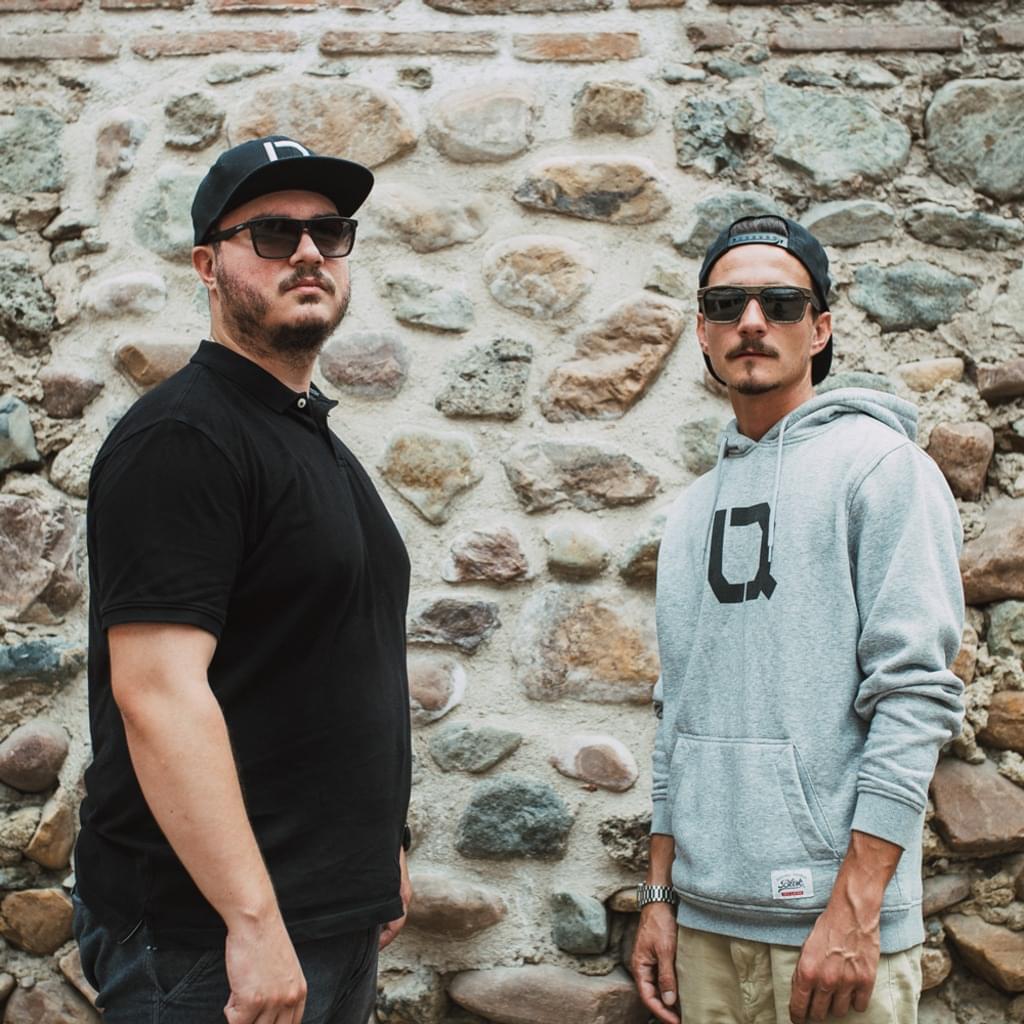 Listen / buy
---
After their recent release on PROGRAM, we had a chat with Bulgarian duo Boyan & Boyan, who you may know better under the alias LQ. Here's what they had to say...
Hello guys! The sun is shining all across Europe and your release supplements the mood perfectly. Have you had a chance to drop the tunes at a festival already?
Hello! Sun is shining indeed and Bulgaria is famous with it's seaside, so that's where we are located for the summer. We are looking forward to the Bass Sea Festival, but all kinds of beach bars are already coloured by our sounds and the feedback is even better than we expected - probably because of the great work the guys at Ten Eight Seven Mastering did with the release!
Can't beat beach bars and d'n'b! What inspired you to step into the liquid world?
Since one of us has been a d'n'b DJ for the last 15 years and went trough the whole spectrum of the genre and the other one is an experienced musician working with all kinds of artists and sounds, it was very natural for us to find liquid to be the point where we meet - combining the energy and the chords.
Talking about different sounds, has there been some form of influence from other genres before settling for d'n'b?
Definitely! Garage, house, hip hop, soul, live bands with different styles, lots and lots of music - since our, if we may call it "day jobs", have always been connected to nightlife, clubs, bars and everything in between.
The place we met at was a small nightclub in Sofia, where one of us was managing the place and the other was doing series of nights playing r'n'b and soul with some live performances. Then we decided we should do the same with liquid d'n'b and LQ was born!
You often perform accompanied by a live band - do you feel this is something that defines you as artists?
Our work with the guys from the band is really important for us since it's one of the reasons it all started in the first place with our remix of Paraplanner – Smoke. On the other hand, it's something that you can't see in every other club and it needs hard work and inspiration, which is really nice motivation.
What sort of music helps you get off the ground when in the studio?
Jorja is a recent favourite of ours! We love the garage vibe of this tune and Jorja`s silky vocals are just perfect!
This one is on the replay pretty much since we heard it for the first time. FKJ is an amazing musician and that really inspires us to put some creativity into our working process and focus on the musicality of our songs!
What the Lawrence brothers did to the deep/garage scene is undeniably amazing. The quality of their sound is like no other and listening to them definitely helps us to keep our ears in check.
And of course some classics such as Titan from RAM Trilogy, dBridge's True Romance or Outer Space from M.I.S.T (R.I.P. and thank you for the huge inspiration)
The list of tunes we would put here is endless, so let's just stop while we can!
Any new pieces already under construction? Do you see yourself exploring other sub-genres of drum&bass in your production too?
We've got some dirty beats that we can't wait to show you soon! Liquid is the main direction, but we all need a few punches in the chest sometimes ;)
Our latest project set for autumn is the one we are really looking forward to! It's got some real energy to it – honestly, we've never felt such emotion connected with our work yet! It's just a few steps away from being ready for the RAM demo submission box, so watch this space!
Looks like there's a lot to look forward to - we're really happy to have you amongst us and if you'd like to add something, feel free to do so now!
We are honoured to be a part of the RAM family and this is something we can honestly say is a dream come true! We would like to thank everyone that has been supporting LQ since the beginning, including the guys at Soulvent Records - big respect for Pola & Bryson!
And last but not least: big up for L 33 - very close friend of ours and a big supporter, our Liquidizer crew (ONE LOVE!), also the HMSU crew and the other bulgarian producers out there - High Roll, Cooh / Ivan Shopov, KiNK, Monotype, Funkware, Smartech and all the guys that are pushing things forward!
LQ
Facebook / Soundcloud / Instagram
Cover photo credits: BRAAT view
---
Share
---
Listen / buy
---
---
---