Kallan HK InterviewFollowing her recent release on Program!
2018-07-11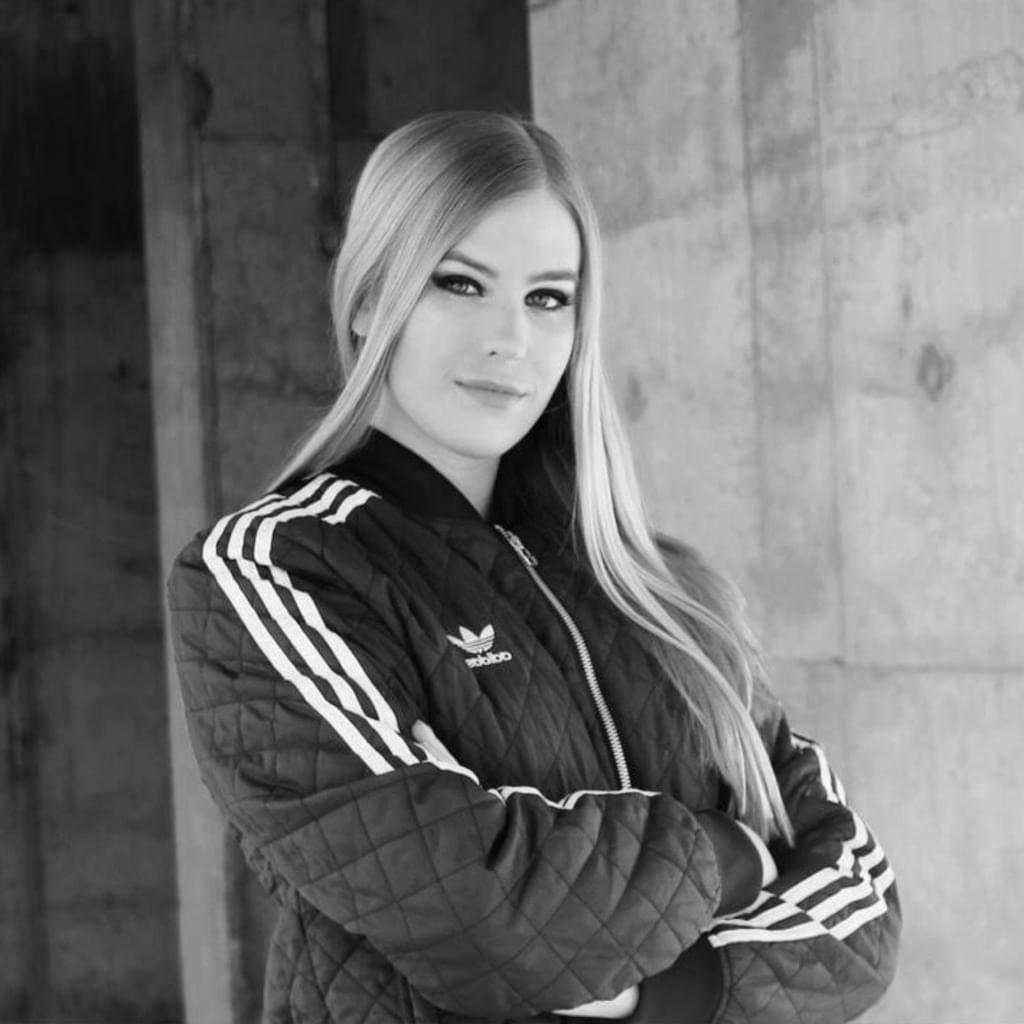 Listen / buy
---
Making history by being the first-ever female producer on ProgRAM, we've spoken to Atlanta-born now Los Angeles based Kallan HK about... well almost everything! Get your popcorn ready.
What's up Kallan! Let's go right back to your roots... when did this whole music thing get started for you?
Hey! I first discovered d'n'b when I was 17 (23 now) on a vacation with my parents to London. I really just wanted to see the club Fabric, so I snuck out and went. The DJ was playing d'n'b, which I had never heard before, so I asked someone what was the music and they screamed "DRUM & BASS" - and I was hooked, never looked back haha.
What a story! So let's imagine you got back to Atlanta after your stay in London. What was the process like? Did you go straight to craigslist and buy a console?
Beforehand I had been given a small like (Numark?) controller from a friend, so I had been messing around with it, but first with like house and trance. After the vacation I just went straight to Beatport and downloaded loads of d'n'b.
I could NOT get how to mix on it at first. So I watched some sets and learned about double drops, and once I learned the double drop style then it all made sense...
Nice! Well many d'n'b DJs started with other genres first anyway... did you just choose your playlist randomly by what you liked or did you rely on your friends' recommendation?
I would listen to the BBC radio app and to the old bass show with Katie's Ambition, who is Katie Koven now. I'd learn about the tracks from there since there is definitely no d'n'b on US radio.
What about your gear?
Staying up in my parents attic, I had this super old MacBook and the above mentioned controller that was so basic it went into the USB port of the laptop, with the sound-out being the headphone port haha...
How did your friends take it at first, did they know what d'n'b was at all?
Most people my age had no clue what it was, with me getting the 'EDM kid' tag :)
...with your phone during class going like ''wicked wicked junglist massive''...
Basically! Haha
What about production – is this around the time you started to look at it more in depth?
Yeah with the production I had dabbled a bit, but I went to EDC 2016 in June, getting a chance to see all the big d'n'b acts for the first time. It just came over me there, like this is what I want to do for the rest of my life, and if I want to make it I need to get serious about production and really do this thing.
I downloaded Ableton and Massive to start, and watched LOADS of YouTube tutorials and also all the master classes, especially the old Sub Focus one.
Would this later lead to your first DJ booking too?
Kinda. There was a promoter in Atlanta throwing a d'n'b stage at a massive 6 room rave on NYE, and since there weren't many d'n'b DJs I kind of stood out, so I think he assumed since I had mixes on Soundcloud I must've DJ'd before. I don't think he knew till after that it was my first ever show! I was shaking so much during the set and probably for like 15 minutes after too!
What are your sets like?
Very heavy! Approx. 70-80 tunes in an hour on 3-4 decks (love to throw the classics in as well)
Classics you say? Name your 3 most favourite tunes pre-2003... Go!
What a choice... Let me catch some breath now...
Your release - So Much Pain / They Live – seems to have some emotion behind their track titles. What's the story behind all this?
These tunes are really inspired by early 80s sounds and films. The sample in So much Pain is from a super cheesy 80s horror flick. I just really love the sounds and ideas that I get while watching sci-fi/horror films.
Great! Shall we expect a sequel soon then?
I've been in the studio a lot lately, and I am hoping to follow this release up as soon as possible :)
Stoked already! It was a pleasure to have you here today Kallan - and hopefully see you back soon!
Kallan HK
Facebook / Soundcloud / Instagram
---
Share
---
Listen / buy
---
---
---
Related Artists
---