Jake Robertz & Zeal InterviewFollowing their recent release on Program!
2018-06-26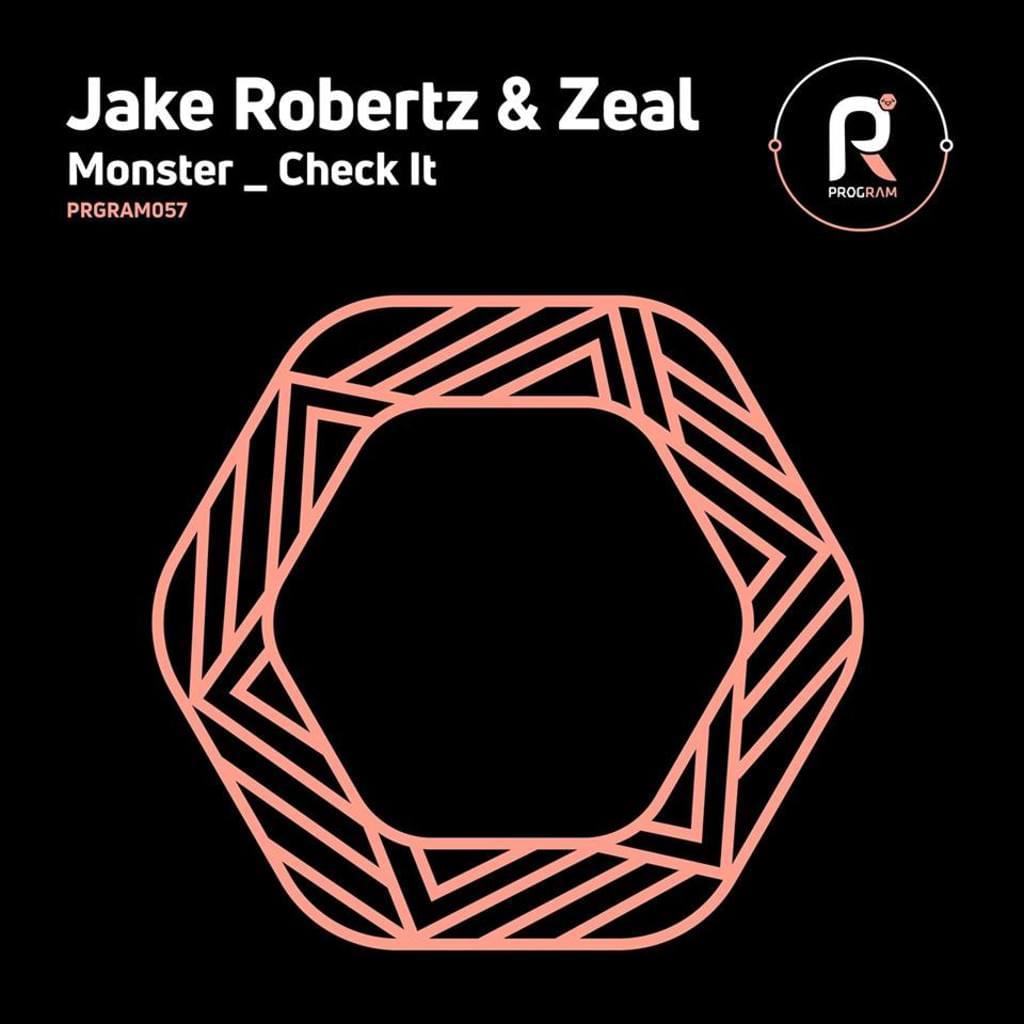 Listen / buy
---
Bringing fresh sound from the green Canadian lands, Jake Robertz & Zeal's recent arrival to ProgRAM has been nothing but welcomed addition to the ever so strong roster. We've sent a homing pigeon with some questions and here are their answer to them...
Guys, thanks for making the time - how's the mood? Your excitement has been pretty obvious on the socials...
The mood is BIG! We're extremely excited for the opportunity to showcase our sounds on such a truly influential and historic label that has helped foster so many huge artists, and help pioneer the modern drum and bass sound.
And we're excited to have you too! Now have you been tweaking and twisting this piece for a long time, or did you finished it in a matter of few studio sessions so you could always make it home for the dinner?
Zeal: We did 3 sessions over a few weeks on Check It. The tribal vocal sample set the tone and we got the intro down right away. But we tried quite a few ideas before we settled on the first drop. The funny thing is we had 3 ideas we really liked, so we ended up making the track bounce from drop to drop to drop instead of a more traditional track arrangement.
Jake: I started Monster about a year ago and it went through quite a few changes over a few months. I liked the drums and just kept having fun making more bass patches and adding more little fills and details.
You both have quite a rich history with solo work in other bass genres - where was the breaking point where you've decide to get together and follow the broken beat imprint?
Zeal: Growing up I was really into Dubstep exclusively, but always found myself gravitating more towards the Drumstep style. I kept finding myself getting sucked into that 87/174 BPM range and eventually navigating my way into the wonderful world of Drum & Bass!
Jake and I met about a year ago and definitely shared some similar tastes which made it easy for us to become such close friends so quickly and in turn start writing tunes together!
Jake: I love collaborating. I've done a couple duo projects in the past, and have some close friends I love working with as much as I can. Jay and I only met recently, but our vibes instantly clicked and he's really motivated to get things done. I have fun writing a bit of everything genre wise, but definitely have had a strong focus on the DnB the past few years.
Has that worked out well? Do you feel the amount of ideas is doubled... now that... well... there's two brains to it?
Zeal: It felt very natural to start working together! Like I mentioned, a lot of the styles we both loved came to light and made the creative process a lot smoother than most I've worked with. Being able to bounce ideas off of one another sheds light on some new perspectives of writing and I feel like that is the main reason this track felt so unique to both of us.
Jake: Two people definitely keeps the momentum going. It's nice having someone to make a suggestion, or tap you out when you hit a creative block or need a breather. Sometimes you almost end up with too many ideas…haha
Glad you were able to choose the right one then! This release isn't exactly your typical family holiday soundtrack (nothing wrong with that of course). Was it clear straight away that you are going to head the darker way?
Zeal: Our first jam was last September. Our original intention was to write a melodic roller, but I started toying around with Jake's Moog Slim Phatty and made a pretty greasy reese. We turned to each other and said "Should we just write a banger?!"
Jake: Definitely two of the heaviest tunes I've done haha. Had to take a break after this one and write some lighter liquid stuff for a while, but getting back on some heavier ones now that we're into festival season.
Liquid or heavy, in terms of your influence in general, what type of music really makes it for you?
Zeal: For myself I'm an emotional, melodics lover. One of the tunes that's really stood out to me as of late is Ember by Camo & Krooked. These guys have such a unique style and are pushing boundaries that I can't even wrap my head around.
Another tune that I've pulled inspiration from for years is Resonance by HOME. Something about the lo-fi, synth pop style really resonates with me (pun intended lol) and just takes you on journey.
That being said I like my heaters and am not shy rinsing out ;)
Jake: Obviously there's too many D'n'B tunes I could put here. Mad love for all artists pushing progressive drum and bass and jungle sounds right now. There's a few artists of different styles that are huge creative influences on me.
For example Archangel by Burial. I was torn between a couple burial tunes, but his broken beat sound, and occasionally hectic, but beautifully appropriate sound design and song writing are a huge influence on how I write and approach music production.
Or Sorsari - Children of Gaia. Sorsari has been leading the way for a new quickly emerging genre. Great song writing, melodic progressions and some super cool sound design. I've got to make a few tunes with him and he truly is a wizard.
Loving the not-so-known choices! What's in the bag next then? Holding strong to d'n'b as a duo or mixing it all over the place?
Jake: We're already working on a follow up collab EP! We set the bar pretty high with this one so we're making sure we come with something really special on this next one. We're both sitting on a ton of unreleased music of all styles. So expect some solo EP's and singles to sneak out from each of us while we get this next collab project together.
We'll also be doing some touring together a little closer to the fall so promoters holler at us if you'd like to see Jake Robertz x Zeal come through to show off some of these heaters we're stacking up!
Looks like we got a lot to look forward to... It's been a pleasure to have you with us, keep it up and hope to see you back soon! If your mum or anybody else needs a shout out, the next few lines are yours:
Zeal: It was an honour to sit down with you guys! We are really grateful for the opportunity and most definitely plan on following up with some heat in the near future! Shouts to Jake's pup Floyd for sacrificing play time so we could write the tune! Also massive shouts to Mind Vortex for setting the ball in motion and getting our material in front of you guys. We're very happy to be a part of the family now!
P.S. Canada is only green for like 3 months, the rest of the time it's a winter whiteout and we hibernate in front of our computers!
Jake: Shout outs my Grandma for being my #1 fan. Thanks to anyone who's supported the release and my music. We put a lot into this as artists, so know that every listen, like, comment or share means a lot. Huge thanks to RAM / ProgRAM for the opportunity!
Jake Robertz
Zeal
---
Share
---
Listen / buy
---
---
---