Mark Dinimal InterviewFollowing his recent release on Program!
2018-06-12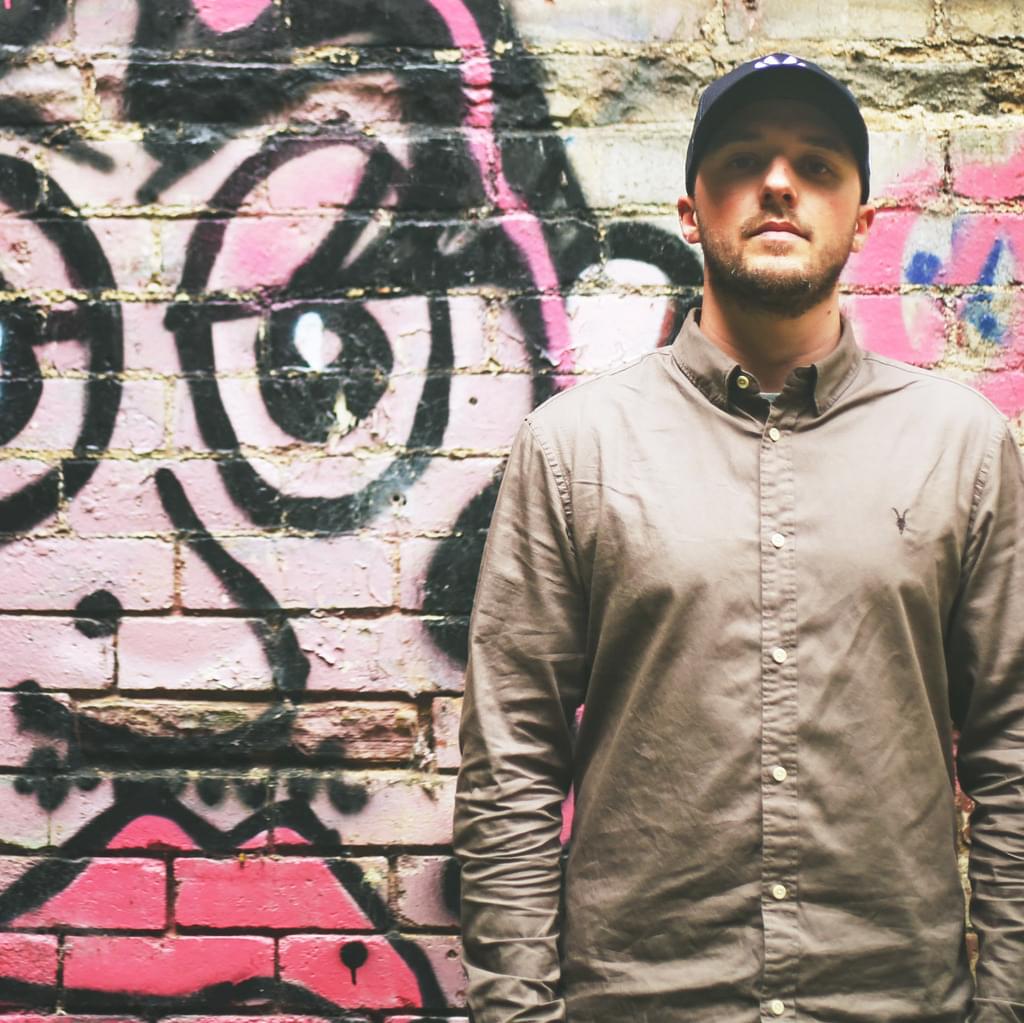 Listen / buy
---
With the leading track from his new 'Vandal_EP' recently climbing to no. 5 on Beatport's top 100 drum&bass chart, we've had a chat with MD aka Mark Dinimal to talk all things music.
MD - Arrival
Dan man! All good fella? So when did the idea for the project first came to mind?
Very well thanks! Happy times at the moment with my first release out of the way now and seeing some great feedback from many producers I have looked up to from the start is a true blessing.
I have basically been making solo projects since we started Data 3 around 4 years ago and I came to the point where I was finally happy with my personal production level, so I worked towards a debut EP.
Riiight... in that case I have to ask... who's Mark Dinimal then?
Well it's quite a funny story actually, he contacted me from a parallel universe whilst I was in the bath and informed me that drum and bass was outlawed in his dimension.. I therefore agreed to release music on his behalf by him telepathically channeling 30.6hz inter dimensional particle waves, and considering he is 174 years of age, the whole process itself was just nostalgic and cool in general.
P.S. He also likes to be called the "Dark Minimal Criminal" just FYI…Shouts to Mark!
MD - Fiction

Gives sense! Seems like a nice guy... As you've mentioned, some people may know you for the work with Data 3 - what was the intention behind going out as MD this time?
I guess I wanted to show people what I could do myself, as with the Data 3 tracks they are all very influenced by all three of us and our different tastes. Harry being the soulful liquid man, Alex more to the jungle corner and myself strictly Minimal stinkers. As we have all progressed, our tastes and abilities have become refined so we know exactly what we like and I think that needs to be heard so we can also carve our own sound!
I can definitely confirm, this release is pretty high on that stink chart. But it sure has it's pros and cons when working solo. Any things that you like/don't like about it?
It does indeed, but thankfully earlier this year I moved to London so I have a few close friends who can point me in the right direction if things get a little messy. I do love the freedom of being able to really experiment with texture and progression, but also dislike the fact that I seem to get a little too involved with the mix sometimes and over process, which sets me back. I have however learned to save 100 versions of each project as backups now so all is good.
MD - Vandal
Tell me about it, thank you universe for external harddrives! Now being in London, did the new environment influenced you in some way? Did you aim for a sound that may satisfy the taste of a wider group or was it all about what you personally felt needs to be out there?
To be honest, when it comes to making drum and bass it's literally what comes into my head and is very rarely influenced by other tracks. I think focusing on what other people are doing can hold you back as an artist as it just blends in with the rest.
I may sometimes start with a track in mind, but it never sounds anything like that in the end as they usually gain traction and become a creature of their own. When making sounds I quite like to imagine an animated character which will then transfer to the finished piece as a whole.
It's all in the head isn't it. Is there any music that influenced this particular release, or you as an artist in general?
Yeah definitely, I've been a massive fan of ProgRAM from the beginning with 2 of my favourite weapons being;
Paul B - Drop by drop
Eastcolors - Murderer
Aside from the ProgRAM bits, these are my fav all timers;
Jubei - These things VIP (ft. D Bridge)
Culture shock - Troglodyte
Who could ever miss Troglodyte in their playlist! Haha. Future-wise, are we going to see more of MD only or are you always open to collabs?
Yeah of course there will be collabs, but for the beginning, I will be keeping them to a minimum so I can hopefully imprint my own sound on the drum and bass scene as fast as possible.
The next EP is already well on the way to being completed and I do actually have a Collab planned with a newly formed duo, who have worked with the likes of Dispatch, Shogun and Medschool - 3 labels which I rate very highly, so I'm excited to work with them.
We're excited to see what you guys bring too! To wrap this up, if you have something to add, now's the time - nice catching up and keep it up!
I'd just like to thank a few people as they have helped me get to where I am now :)
Harry Bryson for the amazing technical help, Alex Kostyakov for getting me involved in the first place with music production. Mum and Dad of course who have been massively supportive throughout the whole journey and my friends/fans within the Drum and bass scene, everyone seems to be getting behind Mark Dinimal and it;s very humbling to be a part of :)
Lastly thanks to the team at RAM records for believing in me and releasing my music!!
MD
---
Share
---
Listen / buy
---
---
---