S.P.Y & Synergy DC Breaks Different Breed Remixes Out Now!New remixes from the Different Breed LP!
2018-02-27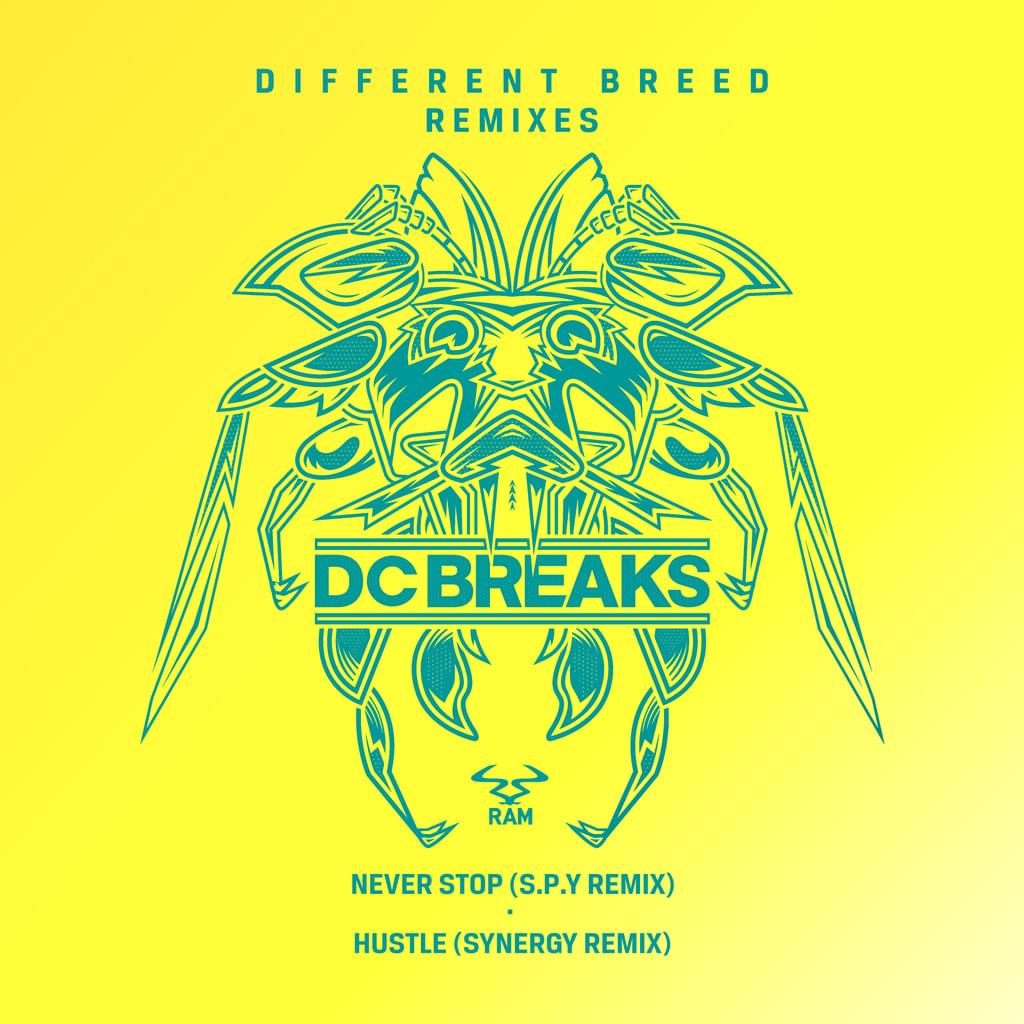 Listen / buy
RAM Shop
---
The art of remixing is something which DC Breaks hold in high regard – from their own cuts through to the artists they've chosen for their Different Breed reworks, their standards have been clear from the offset. Even the original release of their seminal LP featured a hugely diverse array of collaborative artists and musical signatures, which is why the duo came through Ram Records' roster with so much garnered interest. And adding to the already popular twists from A.M.C & Turno, Flowidus and Tantrum Desire, more artists enter the fray for their own takes on DC Breaks' sound.
S.P.Y and Synergy are next to take you into the deeper and darker world of Different Breed, drawing styles from opposite sides of the same spectrum and twisting them into something almost unrecognisable. First up, S.P.Y moves through Never Stop, pushing DC Breaks' more dancefloor, vocal-lead breakdowns and slamming them against a more tech-driven reimagining. S.P.Y is the master of driving a minimalist sound design whilst also smacking hard on its impact; between every clattering layer of drums and elevating blast of LFO, the original melody streams throughout his remix. The bare bones of Never Stop are clear to see, but S.P.Y makes his presence known through every crackle of bass.
Following in quick succession is Synergy's version of Hustle, which dramatically switches gears and orchestrates a more stabbing descent into chaos. With Synergy's neuro-infused background making itself known, their pounding kicks and snares catapult Hustle into a more cataclysmic scene, one which is sure to gain a following throughout their loyal following of DJs. The pair have already found themselves as a centrepiece within the darker side of drum & bass throughout recent months and following a release on the infamous Ram Records imprint, this heat is about to switch up another notch. More remixes are still to come from DC Breaks' debut Different Breed LP and looking back at its first consecutive unveilings, their full power hasn't yet been felt.
---
Share
---
Listen / buy
RAM Shop
---
---
---
Related Artists
---