Fliwo InterviewNew music from Fliwo on Program!
2018-02-23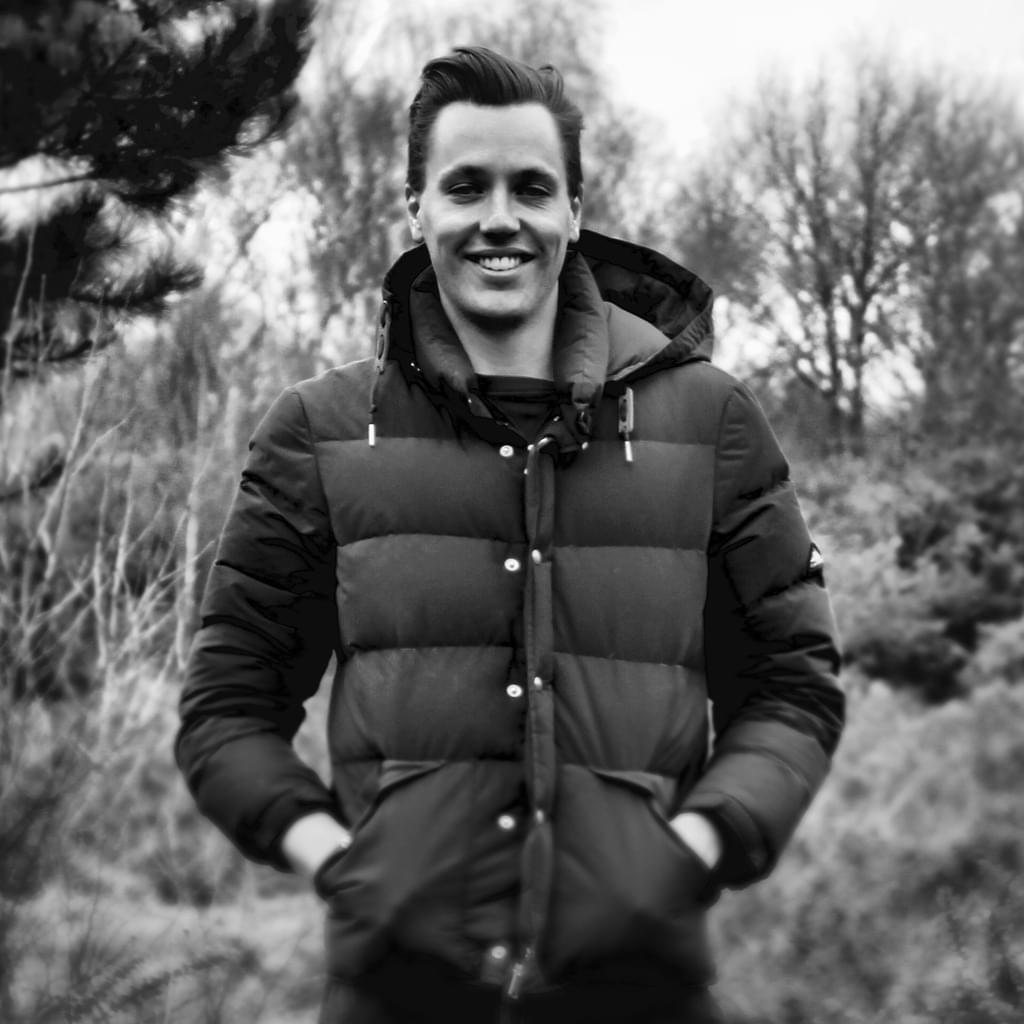 Listen / buy
RAM Shop
---
Following Fliwo's recent single 'Look into My Eyes / What U Say' on Program, we caught up with him to find out how it went down and what he has in store next...
Yo Wilf! What's up man? Excited about the release?

Hey! Thanks for having me! Yeah I am super excited - it's been in the pipeline for a while so it's just great to be able to put it out there. Initial feedback has been great which is really nice!
Glad to hear. How did you get into drum & bass in the first place anyway?
As with so many people I think my listening entry point was Pendulum - Hold Your Colour back in 2005. From then my interest really grew and I explored lots of different areas of drum & bass - in-cluding the inevitable jump up phase.
I remember coming up to London from Somerset in school holidays with friends and sneaking into drum & bass nights when I was 16/17. I'm not sure you could get away with that now!
I started producing when I really got into the "liquid" stuff with artists like Netsky, Camo & Krooked, Logistics or High Contrast in around 2009. I messed around with different DAWs trying to make drum & bass (mostly very unsuccessfully). Then I really began to produce properly around 5 years ago. It's been difficult to balance producing with having a full time and quite demanding job on the side, so I definitely don't get as much time as I'd like to write tunes. However, it does just force me into being very productive when I do get to sit down and starting writing, which I guess is a good thing!
How far does your inspiration reach? Do you see yourself taking a sample from orchestral music for example and implementing it in your own creations?
I listen to lots of different types of music - not just drum & bass - so I would definitely say I am inspired by all sorts. I actually listen to quite a bit of house for inspiration (both "proper" house and the more modern takes on it), which seems odd, but I often find I get ideas from random tunes, even if it's just a chord progression.
I write and play the parts for most of my music so I don't tend to use too many samples, except for vocals. I love digging around for vocal samples and, boy, that feeling when you find the right one!
I think that was the case with both of the vocal samples in this release - they just both sounded so right when I finally found them. I used to play the violin as a kid so I think I do have a bit of an ear for orchestral music and I do use it in some of my tunes - I think it's a great way of building emo-tion!
You've had some great releases & even made it to Liquicity stage last year. Exciting times, hey? What's in the bag for 2018?
Yeah it's been really great and I owe a lot to the Liquicity guys for their support. I played at the Li-quicity Festival last year which was amazing and have done a few other gigs for them - the vibe is always so special!
I've got a few gigs already planned in for this year, which I'm really excited about. I love playing out almost as much as producing and nothing really beats that buzz of mixing in your newest tune that you've only just finished and seeing the crowd react! Release-wise I should have a few more tracks coming out this year. Last year was a bit quiet whilst I just worked on getting tunes finished but hopefully it'll mean a few nice releases this year!
Even though Challenge 25 still applies to both of us (that's good, innit?), what are some old-school tracks that you really feel?
Andy C & Shimon - Quest
What more can I say… this one still goes off even after 22 years!
Chase & Status - Smash TV
I remember hearing this for the first time at a rave in a field in Somerset and couldn't believe it. Still has the same impact today!
Commix - Life We Live
Maybe a bit of a leftfield choice but I listened to the Commix Fabriclive to death back in 2009. This is the first track on it and brings back a lot of memories!
Netsky - Everyday
Probably the guy who first influenced me to start writing "liquid" drum & bass. I could have picked any of his tunes from 2009 - 2012, they all have that amazing combination of being both energetic, musical and soulful.
Camo & Krooked - Turn Up The Music
These guys are such a pioneer in terms of new sounds and styles of D&B and this is just one exam-ple. Still absolutely massive.
I'll stop there otherwise we'll be here all night!
And on the contrary, what modern tunes are running around in your head at the moment?
Bensley - Ascension
Brilliantly produced and absolutely massive. Love the different drum patterns.
BRKLYN ft. Jocelyn Alice - I'm On Somethin' (Champion Remix)
Oscar (Champion) is a really good guy and a great producer. This one reminds me of Danny Byrd - really funky!
Culture Shock - Bunker
I mean… obviously!
1991 - The Epiphany [out on Friday]
Lovely vocals on this one - 1991 is a great producer, I love the diversity of his tunes.
Big ups on those & thanks for being with me here today. If you feel like there's something you'd like to add, fire:
(thanks, mentions, hugs, kisses)
Thanks so much to everyone at RAM and PROGRAM, including Jim, Katie, Hannah and Andy, for helping make this release happen and for all the work you guys put into it! Shout out to everyone supporting the release too - it means a lot! Hopefully see you at a show this year!
Follow Fliwo:
https://www.facebook.com/Fliwo/?ref=br_rs
https://soundcloud.com/wilf
https://twitter.com/FliwoMusic
What U Say:

Look into my eyes:


---
Share
---
Listen / buy
RAM Shop
---
---
---