PRG:MIX 001 - NoelNew mix series from Program!
2018-02-20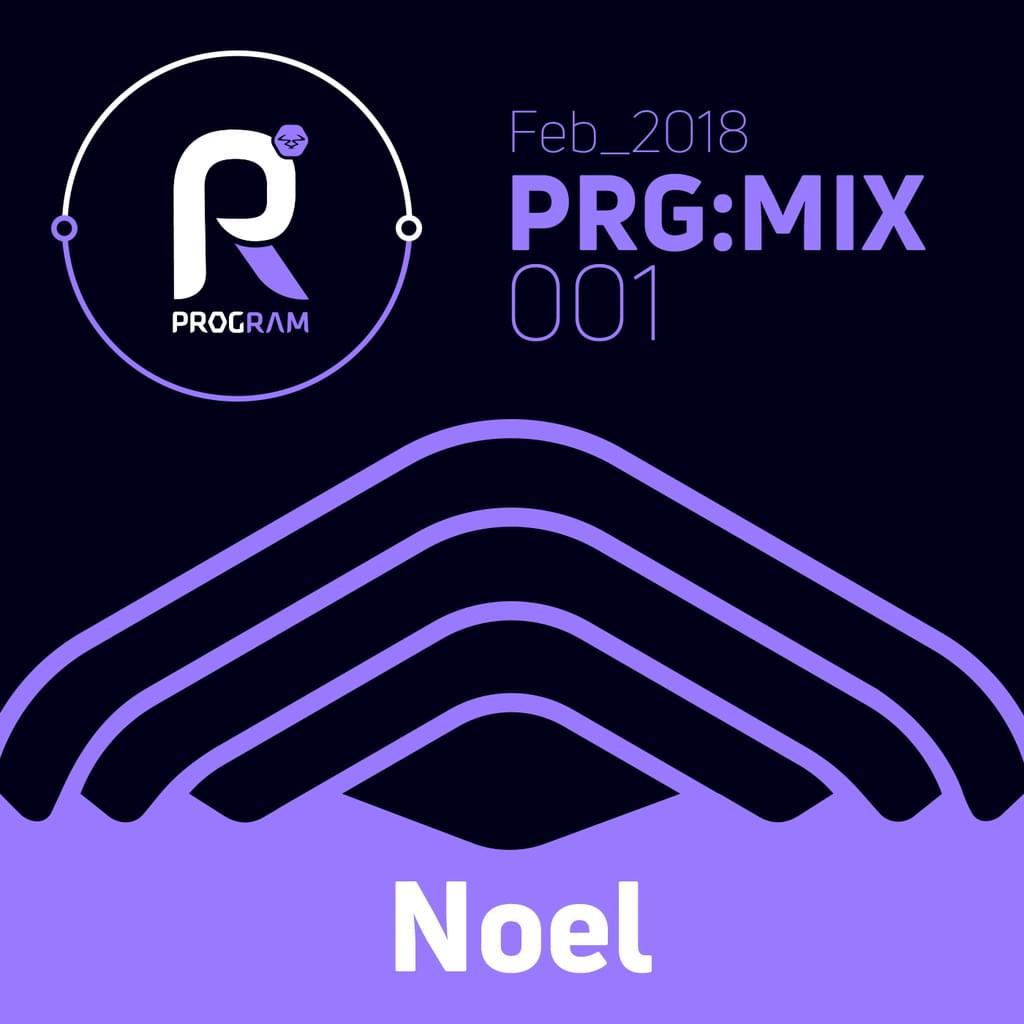 Listen / buy
---
For the first part of our brand new Program mix series, Noel has taken centre stage in the lead up to his 'Shelter EP' release on 16th March.
The series will feature a sixty minute mix at the middle of each month from a Program artist, which will be made downloadable for your listening pleasure.
Keep an eye out for next edition, as this is due to be announced very soon!
Track list –
01. René LaVice - Twilight Feat. Faye
02. Camo & Krooked - Black Or White Feat. Tasha Baxter (Signal Remix)
03. Maniatics - Script
04. Erb N Dub & DisasZt - Stop
05. Drumsound & Bassline Smith - Control
06. The Upbeats - Hold Down
07. Killbox - Neverwhere
08. René LaVice - Woohoo
09. Wilkinson & Dimension - Rush
10. Sub Focus - X-Ray
11. Inward, HANZO & Randie - Skorpio
12. June Miller - Spin Test
13. Signal & Disprove - Mantura
14. The Upbeats - Punks
15. Intermatic - Late Entry Feat. Turk-Ish
16. Drumsound & Bassline Smith - Outlaw Renegade VIP
17. Spor - Claret's March
18. Audio - Headroom VIP
19. Noel - Bowwow
20. Coppa feat. Current Value - Much to Them
21. RedPill - Call of the Warchief
22.TC - Next Hype (feat. Jakes) [Crissy Criss, Malux & Erb N Dub Remix]
23. DC Breaks - Vendetta (A.M.C & Turno Remix)
24. RedPill - Insect
25. L 33 - So Dope feat Coppa
26. Signal - Periphery
27. Mindscape - Manbearpig
28. Origin Unknown - Sound In Motion (Killbox Remix)
29. Drumsound & Bassline Smith & Prolix - Welcome to the Machine VIP
30. René LaVice - Drop It
31. Coppa feat. Madface - Poetry in Motion
32. Black Sun Empire - Swarm
33. Delta Heavy - White Flag
---
Share
---
Listen / buy
---
---
---