Rene LaVice Cold Crush ft. Gydra Out NowNew collaboration from Rene LaVice & Gydra!
2018-02-19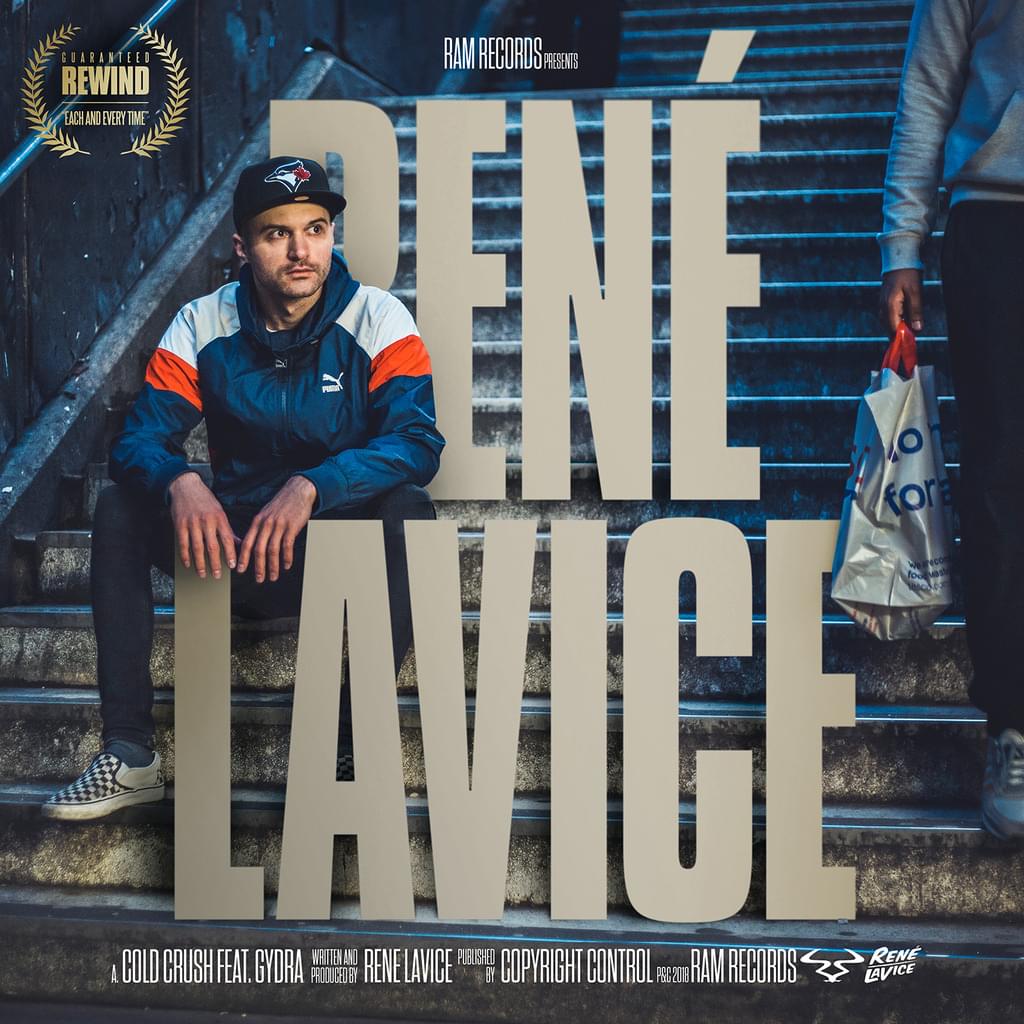 Listen / buy
RAM Shop
---
Following the traction of his groundbreaking Headlock release, Canadian artist René LaVice is a name which consistently pushes the boundaries through his creative and neoteric approach to bass music. Since signing to the legendary and proverbial label RAM Records over 8 years ago, his work has stretched across an array of platforms, including remixing the likes of Wilkinson, Rudimental, Nero and A-Trak. As well as supporting the legendary Prodigy, whilst dropping a multitude of releases including two top-notch albums, 2017 saw his takeover of the 'Drum and Bass Show' from Friction on BBC Radio 1.
What wasn't expected was his collaboration with Gydra, a Russian outfit plucked from the deepest and darkest depths of neurofunk. More commonly known for their successes on a swathe of underground labels – they have climbed their way into the Beatport Top 10 on multiple occasions and have always demonstrated a high degree of virtuosity and consistency in their production since making themselves known in 2015.
Now together with Lavice, the 3 reputable producers have teamed up as a complete force to be reckoned with and provided us with the high-octane masterpiece they call 'Cold Crush'.
An instantly gripping intro of metallic guitar thrashes and weighty solid drum kicks lock us into a still and complete emotional state of suspense and anticipation. Use of soft background synths and flittering strings are soon accompanied by a set of powerful and stimulating vocal patterns which curate the perfect exposition. An outbreak of hard hitting snares run alongside grotty, protruding bass stabs shuddering with the use of razor sharp, acute fxi embedded between each bar. The tantalising breakdown allows us to catch our breath whilst we brace ourselves for a second drop of equally distinctive, clear-cut drums, rigorous sub frequencies and an ever-lasting momentum that all in all gives this track an undeniably raw and callous attitude. You can guarantee the listener will be left shaking their head around like a ragdoll and whippingout a gun finger or two.

---
Share
---
Listen / buy
RAM Shop
---
---
---
Related Artists
---