Obeisant InterviewHis new EP is out now on Program!
2018-02-13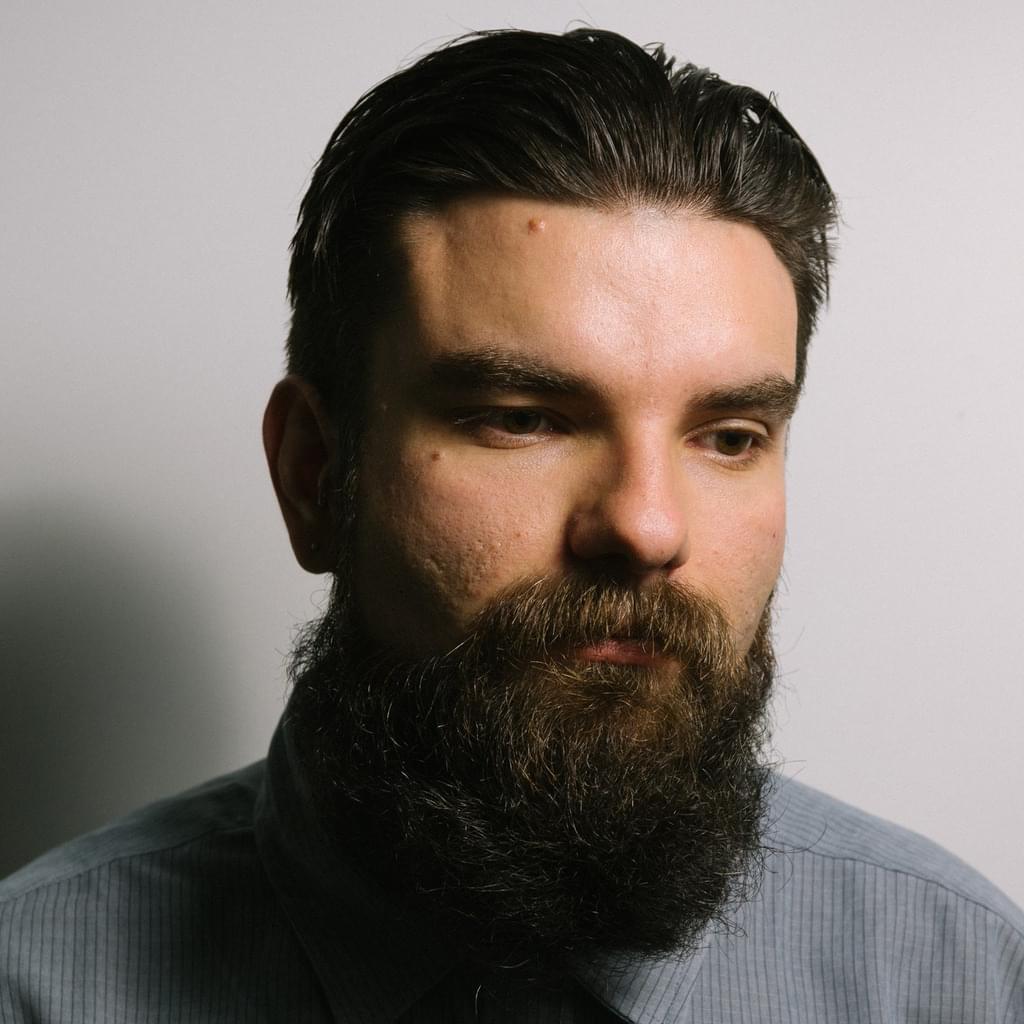 Listen / buy
RAM Shop
---
Following his 'On Time' EP which was released on Ram's sister label Program, we caught up with Obesiant to chat all things drum & bass. Take a look at the interview below to find out why this newcomer has become such an exciting prospect.
Sebastian, glad you could make it. What you've been up to lately?
Hey, my pleasure, thanks for having me! Having had a handful of releases come out around the same time, I'm taking a wee break from DNB and soaking up some of the New Zealand summer, the weather's been beautiful lately.
I've been getting into cooking again as a creative outlet and at the same time refocusing on health and nutrition. My interests can be obsessive, all or nothing at times, so at the moment my attention has shifted to that while I get refreshed for music.

What got you into music? Has it been drum & bass since the beginning?
DNB came to me when I was 13-14, music's been there since day one. Both my parents are music enthusiasts with vastly different tastes that intersect here and there.
My father played sax and harmonica when he was younger; he's into blues, rock and electronica mainly I'd say. He was listening to Apollo 440, Chemical Brothers, Jethro Tull, Led Zeppelin, Sabbath, Portishead when I was a young whippersnapper.
Mum sang in competitions in her schooling years and is into Abba, Steely Dan, America, Crowded House, various electronica; the scope of both my parent's music interests go beyond the bands mentioned, those are just some I can think of right now.
Music was always around as a kid, I was exposed to it a lot, from pop to heavier, darker progressive type of stuff. I just heard DNB at the right place at the right time when I was a young teen. It was introduced to me by a best friend of mine, Simon, who's 9 years older and those interests were nurtured by him and other older friends around me.
Getting into a DNB gig when I was 15, being highly captivated by the creative and technical production side of it, coupled with smoking weed and being exposed to sounds I'd never heard before, it all just clicked.

You've just released a new EP 'On Time' on PROGRAM. Is there any hidden message behind it? I've heard the track Apiaka has something to do with the original people of Brazil?
I mean as far as DNB goes, yeah, there generally are meanings in the titles or somewhere in the tracks. On BINARY09, Dreamcatcher was a statement about my debut DNB release on Critical, each track off 'Twin EP' relates to my ex-girlfriend, 'On Time' expresses the feeling of me being where I'm meant to be at the exact time and place.
All that's probably not obvious to people and it's more just for myself. To me it at least feels like a tune has more substance and meaning, otherwise it feels like I'm just working with numbers and technical skill void of emotion or self, that can be boring, a lot of the music is cathartic...
Apiaka's name was an afterthought that came from some research. The tune has a primal, tribal quality to it, it's actually quite old so I can't remember what the theme was around that time! Something to do with a low-vibrational, base-energy; a primal energy I was dipping into.
Now we all know how beautiful your homeland, New Zealand, is. Do you feel it somehow influences your music?
Thanks man! Indirectly. I think everything shapes your output, including your experiences, I know it does for me. Despite living in a beautiful place, or at least a close drive to some really beautiful places; having a bedroom/studio setup isn't that glamorous, especially when the studio comes first and sleeping arrangements come second.
My living space can feel pretty claustrophobic at times, haha, I'm sure that lends itself to a sense of tension within the music. I think I'm more driven by experience; I've written some dark bangers surrounded by sunlight, greenery, birds chirping and what not, haha. Shit weather can make me pretty miserable so thanks for having decent summers New Zealand!
Do you remember your first d'n'b tunes?
Honestly there's quite a few that have made an impact for different reasons in my formative years, I'll try narrow it down to a few I heard early on.
Aphrodite - Ganja Man

So this track and also Aphrodite - All Over Me (what we think is a Bukem tune but to this day we're unsure) are the first tunes I heard that I *knew* were DNB. My mate burnt a Hip-Hop mix CD and introduced me to broken beat with these songs at the end of the mix. I think they're quite user friendly, also vocal-based and have Hip-Hop elements to them, so it was a transitioning introduction sort of thing. I still love the bassline in Ganja Man, it's hype, mad energy! And same with that mystery Bukem tune, lush, deep, soulful, loungey - pulls on the heart strings.
Paradox – Chords and Dischords
This tune is UNREAL. Dope use of the NT break, immersive ominus vibe, great element restraint with introducing the shakers and cymbals at the right time, end-of-phrase edits and sparing use of new sounds. Been a big fan of Paradox and for the longest time that type of DNB was what I was fixated on writing. Big ups Dev.
Sketch & DJ Code - Whatever
Jungle pads, piano chords, rolling amen, funky sub bassline, pitched up rave vox – it's dope. The part that gets me are those juicy chord stabs, such tone; and how the delayed chords 'trip' over themselves at the end of the phrase, emphasizing that triplet/dotted pattern, whatever it is – super dreamy, deep, euphoric.
Dylan & Ink - Need You

Hooky, raspy diva-vocal; classic Jungle pad intro, big rave-esque donk-lead in the drop, and the bassline is like rolling thunder with those 808s.
Listening to this track right now and got a strong head nod going on. Renegade Hardware - Armageddon 3 Essential Remixes was a HUGE influence on me, both CDs are amazing and I still love hearing all those tunes. A lot of those guys are who I idolize, amongst some Metalheadz OGs.
The list would just be too long, so I'll stop it here!

And how about the more recent ones, how's you current playlist looking?
I'm bit of a lazy tune digger and produce more than I listen to new tunes. I find a lot of music from friends or ads on Facebook or just by endless clicking on YouTube and sometimes Beatport.
I try to play and support who I'm in direct contact with, it feels more tight-knit and special that way, but obviously I don't know a lot of the dudes whose music I like. I just like to support people I know, especially if they're coming up.
Detboi - Blood Drops
Sick track that feels like classic Metalheadz, love the whole aesthetic. Break edits, pianos, low-passed reeses, FM bass stabs. It's just cool to hear this coming back around as it's what peaked my interest in DNB and still does. Detboi's a talented dude.
John Rolodex - DreamCypher

Feels like Jungle with the rhythms, yet really fresh. A strong, deep, haunting-eastern vibe. Unique immersing dark vibe, huge sub with warm harmonics - all the eastern layers making it hype on that sub motif; tasteful production, solid restraint on that bold bassline. I really admire the angle of this tune. The whole Dreamcypher EP perked my ears up.
Fracture - Cold & Rain (ft. Inaya Day)
Ravey, fresh and vibey! Digging a lot of what Astrophonica is putting out. Cold & Rain has attitude, it has vibe, groove, feels old yet new. Been a fan of Fracture since his early stuff with Neptune, this is a cool direction and new sound that represents his label well.
Sam Binga - BFT
This tune is straight bad-boy. Again, more Jungly vibes, just sounds so dope ported into a modern format, don't you reckon? All the breaks have mad character, that lead synth in the middle is big and juicy, creamy rhodes chords, Jungle riddims with some 'UH' vox samples thrown in for some attitude, big hitting 808s, it's all vibe and character. Big ups Sam.
These were a few that sprung to mind, there's a lot of diamonds out there.

Is there a producer who's sound really inspires you or is it all about going the unbeaten path?
There's not. But guys like Break, I like he still uses breaks, gives his tunes character and adds to a classic feel. Enei, tight producer, also uses breaks, I find his productions very tasteful. Noisia for mixdown benchmarks and sound-design, maybe also Rene Lavice, Calyx and TeeBee, Fracture, Emperor, Ulterior Motive.
I'm at a stage where I just want to keep refining what I'm doing to a shiny little diamond, then once I'm bored with that... flip the switch and approach it completely differently!
Something that's stuck with me is; 'don't be the best, be the first'. I'm not sure what that entails for me yet but it's worth thinking about and striving for, and hopefully others do the same.

It's been a pleasure - if there's anything else you'd like to add, now's your chance.
Thanks to everyone for the support! The labels, my friends and family; everyone I encounter in this music journey. The process and outlet of music and DNB holds some weight with me and I've been getting some really great feedback from music-biz friends and fans across the globe which has been crazy-cool to receive. So a big thanks, I appreciate it! #grateful
For anyone wanting to get in touch, send music or anything, feel free to do so below, I'm happy to reply!

Follow Obeisant: Facebook / Twitter
https://www.facebook.com/obeisantofficial/
https://twitter.com/obeisantmusic
---
Share
---
Listen / buy
RAM Shop
---
---
---