New kids on the block: IntermaticWe speak to Intermatic before their release on Ram's Let it Roll EP
2017-08-01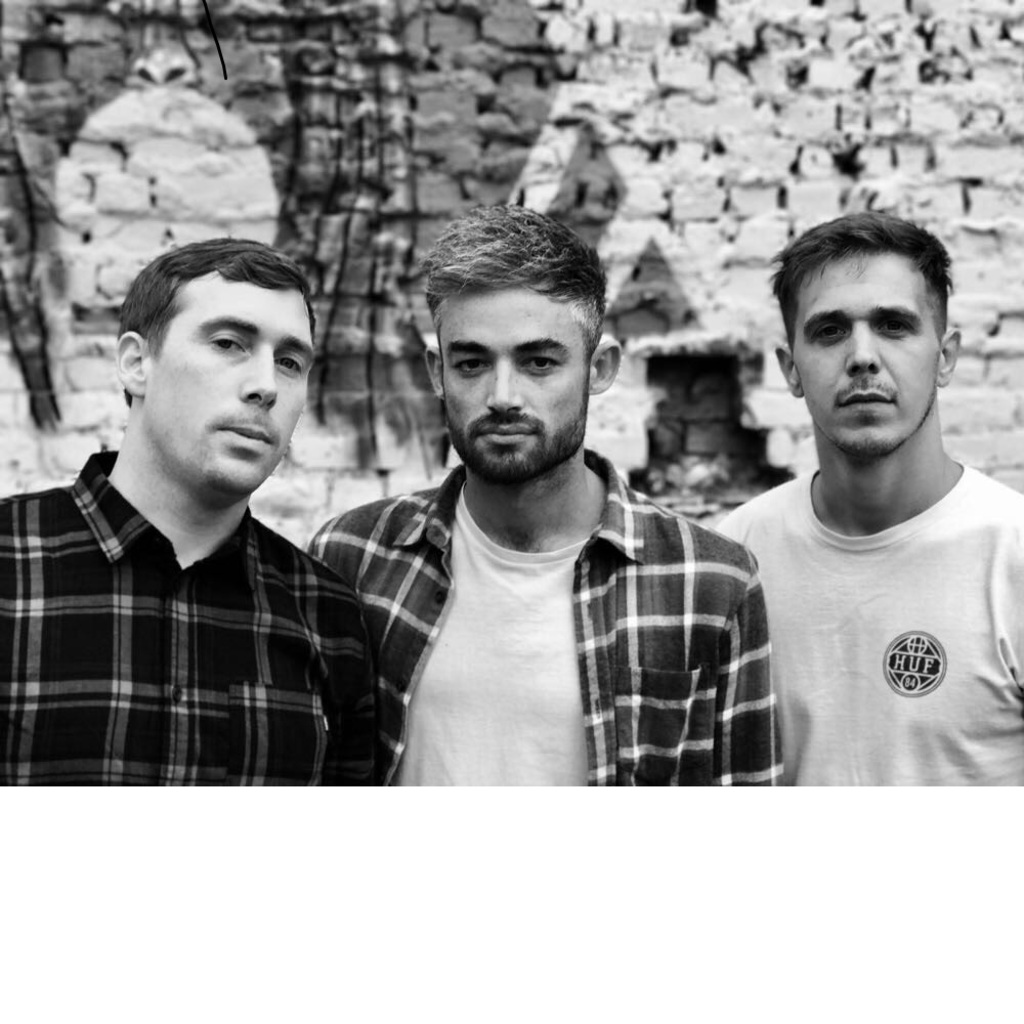 Listen / buy
---
With the release of Ram Records' Let it Roll EP out tomorrow, as well as the annual drum & bass mecca taking place this weekend, we caught up with new kids on the block Intermatic about their contribution to Ram's next addition to their definitve back catalogue...
Hey guys! Thanks for speaking to us. You have your first Ram release as a trio on their forthcoming 'Ram Records goes to Let it Roll 2.0 EP' out in August. How did your contribution 'Late Entry' come about and how did you get in touch with Ram? Does this have anything to do with the years you've spent at the likes of Matter, Fabric and The End? How do you think these clubs have impacted your music?

After about ten years of never emailing Ram thinking that our music hadn't yet reached that level, we decided to give it a try as our new production outfit Intermatic, which we've set up outside of our individual projects. They got back to us pretty much straight away! It was a dream come true.

All the music we write is influenced by the clubs we went to growing up, stretching right back to Ram at the End. That's pretty much how we all met. James and Rob met 11 years ago, as a dj and producer with a love for dnb. We all met initially through a dnb night Connor used to run at university. We became good friends after and would always get together for Ram Records night at The End– that's what we all had in common. We were all a massive fan of their sound. We also hit up the Metalheadz and Playaz nights. There was always the same big group of dnb heads we hung out with whilst we were there and real family formed around that.

At the time everyone was DJing on vinyl, so to hear new music you'd have to catch the DJs playing it live. Ram in particular was always great for this, you could always be sure to hear something heavy you'd never heard before as they have always been pushing the sound of the scene. And of course to watch Andy play was always such an exciting experience. That energy on the dancefloor was something unique to Ram and we always try and capture it in our music, and when we're playing out.

You've named a lot of London based clubs but what's your involvement in the Bristol scene? What clubs did you frequent?
So in Bristol we were going out a lot ,there was a great scene there. Thekla, Motion, Basement45, Dojo and Native which is a cool 200 capacity club where Distorted Minds had a residency every Tuesday. Connor's ran a dnb night with some friends at Ttimbuk2 in Bristol, which we used to play at a lot, and Lakota where we were on the line up for a Viper Recordings night.
What album great inspired you to become involved with drum & bass and production?
Rob - Jungle sound!
Connor – For me it was definitely Nightlife 1!
James – DJ Hype's Fabric Live CD. Tracks like DJ Fresh's 'Signal' had a massive impact on us.
To be honest it's always been something we're into. We felt like Andy's recent XOYO nights were a reflection of why we love drum & bass so much. Everyone was paying attention to the DJ and was so involved with the music.
Rob – how did you go from classical music to drum & bass, does it have anything to do with your career as a sound engineer? What was the transition like?
I grew up with music from a young age, playing violin, guitar, piano, anything I could get my hands on really! Music was something I have always loved and dreamed of as a career.
Around the time Muse's 'Origin of Symmetry' album came, I used to be in a band, and I remember listening to a demo we got back at just after playing it. That was the first time I realised the power of sound engineering and that's when I decided to go into production; drum & bass I found along the way I guess. It allowed me to experiment with synthesis and production - it's always been a boundary pusher in terms of sound in think.
Rob & James – what made you want to move from the sounds to Cause N Effect to Intermatic – and what do you think are the main similarities in the production style? And how has Cause & Effect helped to shape Intermatic? Do you think your sound has evolved individually to help you produce as a trio?
Cause and Effect was the first name we started getting releases under, so it was a massive learning process. We felt like it had all been coming together, we even played a few gigs out in the USA after a release with a label out there, but it never really led to where we wanted. I guess we just weren't ready. Eventually production had to take a back seat whilst we carved out a life for ourselves, but we never stopped. Intermatic was a labour of love that formed around a passion for making drum and bass and honing our production over all these years.
We've always tried to push the boundaries of our sound and it has been and always will be, a massive learning curve. For example if you don't play out you don't know what it sounds like. We've had to learn a lot over the years, how to get our sound to a standard we are happy with. It's a very forgiving genre of music as it has to stand up in the mix, to the tracks which come before and after.
James - Rob comes form the melodic and engineering side of things, alongside a love and understanding of sound and synthesis, and brings new school elements into our sound.
Rob - James comes from DJing thru and thu, and brings a lot of the old school dnb sound; sampling, re-sampling, destructive editing, and of course the beats! We've each got our own individual sounds but we get the best productions by bringing these together. That's when we come up with the right tracks!
And Connor – tell me about your past as Artific. What are the main differences of working alone compared to working with three people? And do you all work together in the studio or do you work remotely and send project files to each other online?
Artific was me exploring with sound design – I've always liked the darker side of drum and bass, especially artists like Noisia. I made the alias to experiment and create something techier, whilst trying to work out how artists like Noisia are able to make their standard of sound design. It was always an exploration. Some tunes were quite light and easy listening but some of the others were full on neuro-funk.
And to be honest it's a bit of both. We are constantly sending each other new ideas, loops, sounds. Its great, there's a nice bit of friendly competition to pull out the next banger! We like to build up sound pallets for tracks, so that when we all sit down together, or in separate studios, there's as little engineering to do as possible, It can really block the creative process. Sometimes we can spend 24 hours together and wright a track, others it will go back forth for weeks, months.
Finally - what are your studio set ups like?

Connor

Macbook Pro
Logic X
Eve Audio SC207
Focusrite 18i20
Akai MPK49
Lexicon MX200
DBX 266XL
UAD2 Satellite Quad
Komplete Ultimate 10
Xfer Serum
Brainworx Plugins

James

iMac
Logic X
Motu 828
Genelec 8040's
Komplete Ultimate 8
Xfer Serum


Rob
Outboard:
MacPro Tower
Logic 9
Motu 828
TLA Ivory SCompressor
AKAI MPK 49
AKG C1000 x2
Genelec 8040's
Software:
Native Instruments Komplete 8 - Massive, Kontakt 5, FM8, Reaktor, Xfer Serum
Distortion - WoW2, Sausage fat, Quadfromage, Omnicide
Dynamics: Fabfilter Pro C, Waves L2s
Reverb: Lexicon
Audio editing: Celemony (melodyne)
www.intermaticmusic.com
https://www.facebook.com/intermaticHQ/
https://twitter.com/Intermatic_HQ
https://soundcloud.com/intermatic
---
Share
---
Listen / buy
---
---
---