June Miller Release Music Video for DominatorOut now!
2017-09-05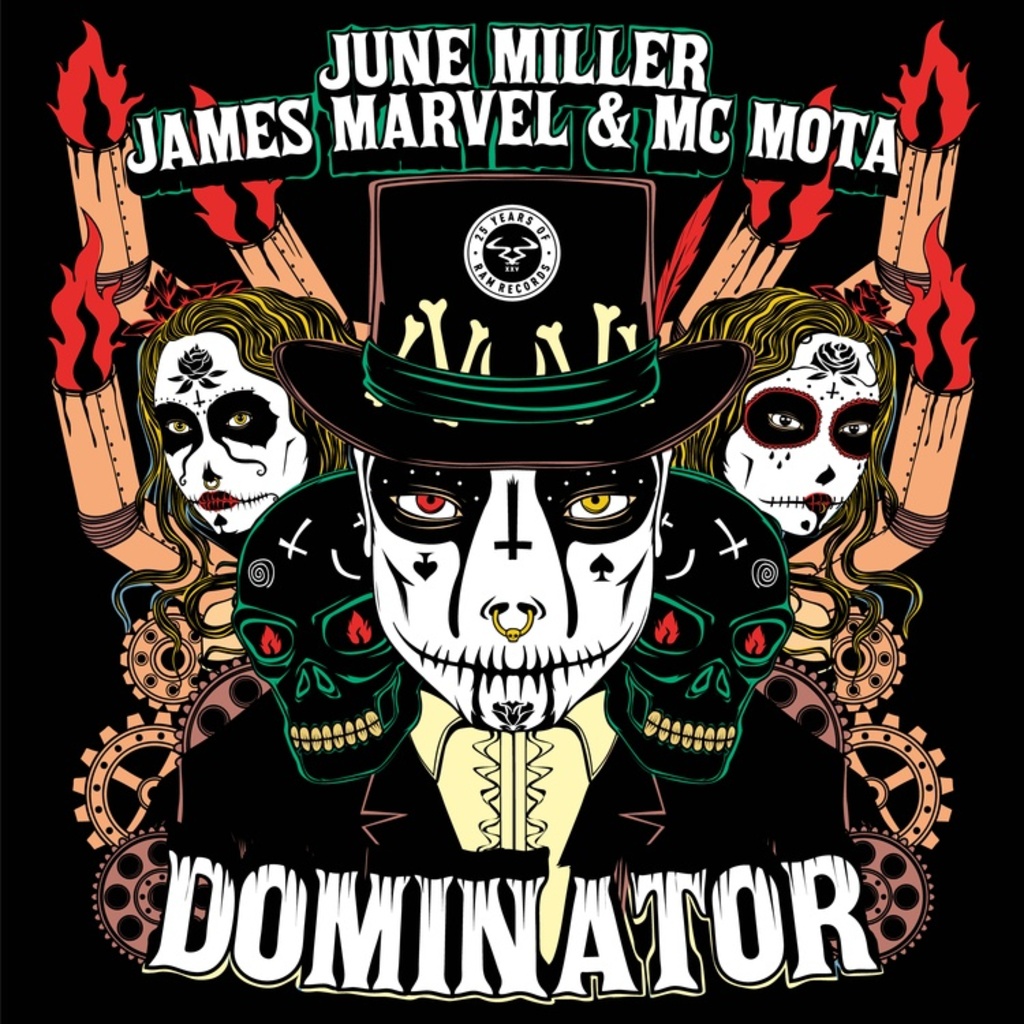 Listen / buy
RAM Shop
---

June Miller return for their final release, a duo who've spent years defining their sound within the Ram Records roster and will continue to do years after their final record. From their first single on Ram, to their debut LP Robots and Romans, they've supplied some of the heaviest cuts Ram's discography offers and their next output will be no different.
Dominator and A Pinda Funk also bring on board two featuring artists, fellow Europeans James Marvel and MC Mota. Whilst James Marvel has become a renowned part of the drum & bass scene in Belgium's cultural hub Brussels, MC Mota lends his vocals to an array of artists throughout the genre and together they present an undeniably eclectic outfit.
Dominator moves you through an intricately layered world built up slowly by grinding bass and clattering patterns of percussion. MC Mota's ragga-like vocals begin to sift through the mix, leading you into a climatic drop. Instigating a beat-lead riot, you're attacked from all sides, with crushing drums throwing punch after punch. Dominator is your introduction into chaos, whilst still being meticulously constructed. The music video is just as chaotic, channeling the same vibe as the releases impressive artwork:
Next comes A Pinda Funk, a clever play on words with an even more ingenious sound design. Cutting through heavy LFO with its sonic edges, a quick vocal sample from MC Mota narrates the slow descent into anarchy. With its funky elements displayed from start to finish, A Pinda Funk grabs you with catchy hooks and a techy melody, proving that both June Miller and James Marvel have a multifaceted production standard. This single demonstrates why June Miller became so notorious not just within drum & bass, but also within the army of its most definitive imprint. And they will remain as such, within the headphones of music listeners everywhere.

---
Share
---
Listen / buy
RAM Shop
---
---
---
Related Artists
---