Next Phase of Ram NYE AnnouncedKillbox incoming!
2016-11-30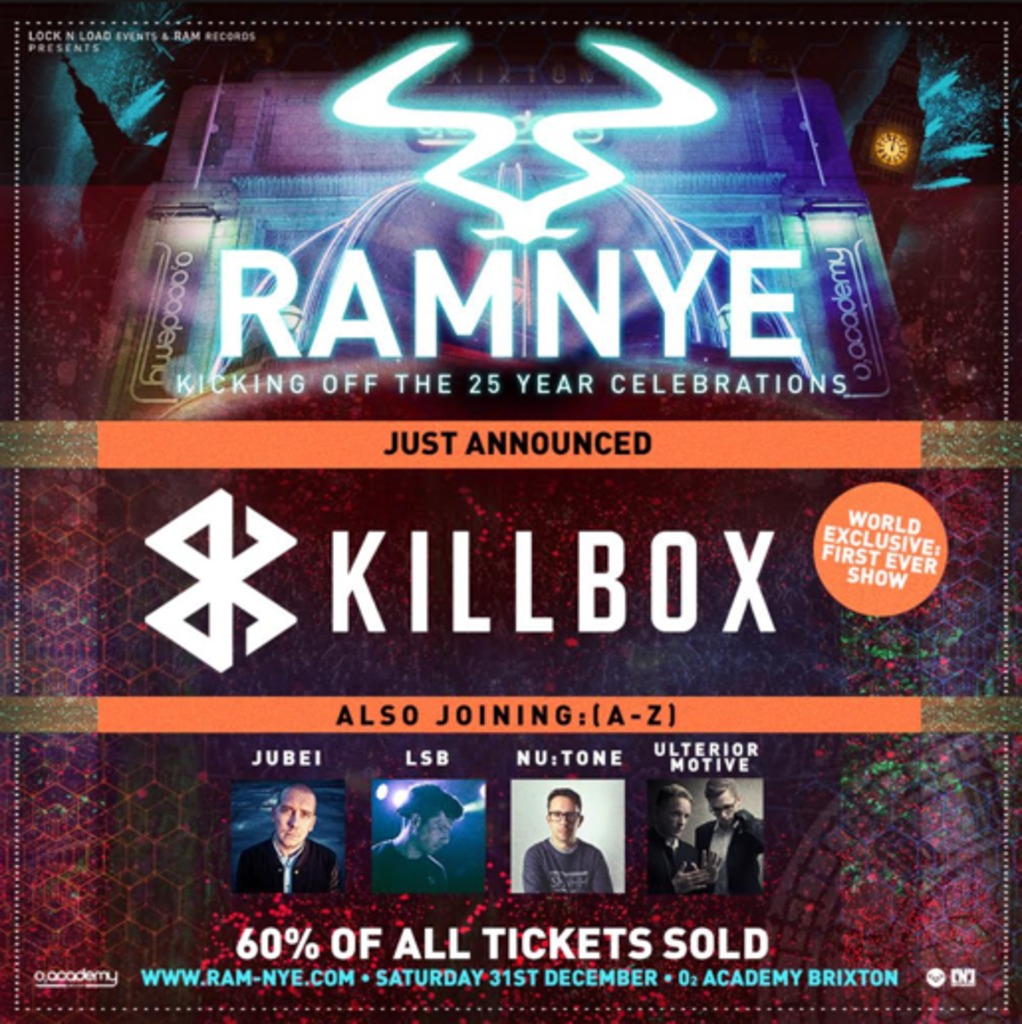 Listen / buy
---
Killbox consists of two names which have become synonymous with drum & bass. And after decades playing out in countries across the world, as well as a string of releases which litter the music collections of listeners everywhere, it's no surprise they've become such legendary figures. This year, they're about to bring their extensive experience together for a formidable new project, one which will sway the genre's tide and once more see them standing at the helm of its creative direction. The underground tastemakers are here to filter your entire world into darkness.

Even as a standalone artist, the duo's first half is revered across all circles. From his hard-hitting productions, to his inked love for 174bpm, he's remained uncompromising throughout his career. With an ethos that's stretched through a continually impressive output, which has seen 5 albums, countless 12"s and over 15 years of production, he's solidified his position within the scene's core.

No one would argue that the next artist changed the face of drum & bass, breaking out of every paradigm which was set up before him. After being an influential part within London's burgeoning nightlife, he began to craft a sound which marked a new era in hardcore. Extracting darkside jungle classics from a realm which hadn't yet built its foundations, the producer pushed its developing forefront. Moving into new territories, he soon teamed up with another heavyweight. What followed was an album with huge historical implications, ones which carry forward into today…

Together, they present Killbox. The merging of two intimidating musical minds, prepare for a union like no other. With Ram Records acting as their platform for debuting new music, this is about be a defining moment not just for its audience. But for the genre's fabric. Can you guess yet?
---
Share
---
Listen / buy
---
---
---