The Prototypes - Top Ten Ram TunesRam Sheffield
2016-06-10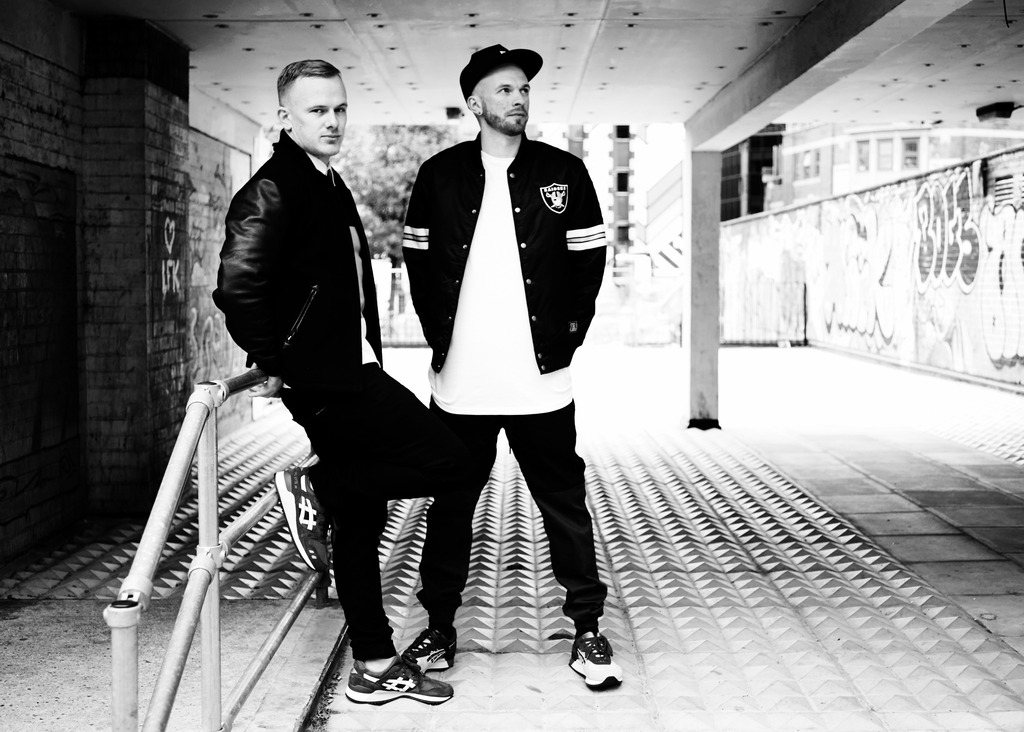 Listen / buy
---
With Ram Sheffield quickly approaching, we spoke to the Prototypes to find out their Top Ten Ram tunes from across our discography. Check out their list below and make sure you've grabbed tickets for their fortcoming set this Autumn!
http://www.seetickets.com/event/ram-records-present-/plug/1021880
NICK - "Ok so this was basically the impossible task….to pick 5 personal favourite Ram tunes from the plethora of massive tracks from the back cat has caused me a headache I'm not gonna lie - in the end i went for tunes that stand out & mean a lot to me personally both as a Raver & a DJ"

CONCEPT 2 - CAUSE N EFFECT
"Ok so lets start from the top - this came out before my time as a raver but it was a track i discovered on tape packs as i was getting into Drum & Bass at the age of about 16…Not sure any single track has had such a great effect on me & i don't think any tune will - everything about it is perfect from the eery intro all the way to the drop that really in my opinion set the tone for the 'Ram Sound' for years to come - No single track reminds me of 'Stevie Hyper D' more (RIP)"

FRESH - SIGNAL
"Tried to ignore this tune as it feels like an obvious choice but how can you - This blew my mind when i heard it at Brixton Academy for the first time - Its an absolute monster of a tune & captures everything i love about Drum & Bass - When this came out on white label i queued outside Rounder Records until it opened only to find they hadn't got it in …i then sprinted to Dance2 records to get 1 of only 3 copies - I remember being so happy to hold it"

MOVING FUSION - STAR SIGN
"Taken from what is in my opinion one of THE best dance floor Drum & Bass albums ever. Moving Fusion were smashing down doors in terms of production & the album was packed full of anthems but this track in particular stood out - It used to get absolutely rinsed at the Sanctuary (RIP) & Bagleys (RIP) by every DJ & it reminds me of probably my favourite time as a raver both personally & musically"

MOVING FUSION - THUNDERBALL
"Ok so I'm just gonna put this out there - This for me is possibly my favourite intro on a Drum & Bass tune EVER!! I tried not to pick 2 tunes from the same artist for this top 5 but Moving Fusion could have had their own top 5 they were that prolific - Took me years to find out what this was ..MC's used to go IN on this track - Anthem status. End of story."

RAM TRILOGY - TITAN
"Everybody knows this is an anthem but before it was an anthem and a 'Tease' tune its worth noting just how amazing & ground breaking this track sounded at the time - On a big system, in a warehouse full of thousands of ravers in the early 2000's this track used to do damage beyond repair -The intro still gets me every time - Instant rewind"
GARVEY - "This was HARD! I've not chosen to go for the biggest ever tracks on RAM but the tunes that physically captured my imagination"

Moving Fusion - Deeps Minds
"One of the first drum and bass tunes I ever heard on a mini disc that was given to me by one of my brothers. I had never heard anything that captured the darkness and atmosfear of it. ridiculous tune. Moving Fusion also made loads more of my favourites, Turbulence, Atlantis, Star Sign.... "
Bad Company - Space Hopper
"The first ever Ram Tune on Vinyl bought for me by my mate James, we used to spend hours leaning how to mix with only the 5 vinyl we had at the time and a pair of plastic belt drive Numark Turntables that you had to be so delicate with or you risked the plate moving about an inch up on one side.... eventually moving to Technics 1210 was a dream come true. This tune marks a massive memory for me"

Ram Trilogy - Beastman
"One of my all time favroutes, couldn't not have this in my set for years on end when i was growing up"

Origin Unknown - Equinox
"Taken from the Ram Radars Part 3 EP which is one of very few favourite eps of all time. I can listen back to any of the tunes on this ep (In particular this, Origin Unknown - Fly Away and the biggie from the ep Hush Hush) and it just takes me back to all the emotions of experiences of the time"

Ant Miles & Red One - Bring It On
"Not the most obvious choice but for me this tune is so sick, its got that atmosphere again that just captured me, loved playing this in the set and the flip "Musicia" the main stab and the drop sounded so clean together also"

---
Share
---
Listen / buy
---
---
---