Loadstar at Leamington Spa - The InterviewWho has their tickets?
2016-09-15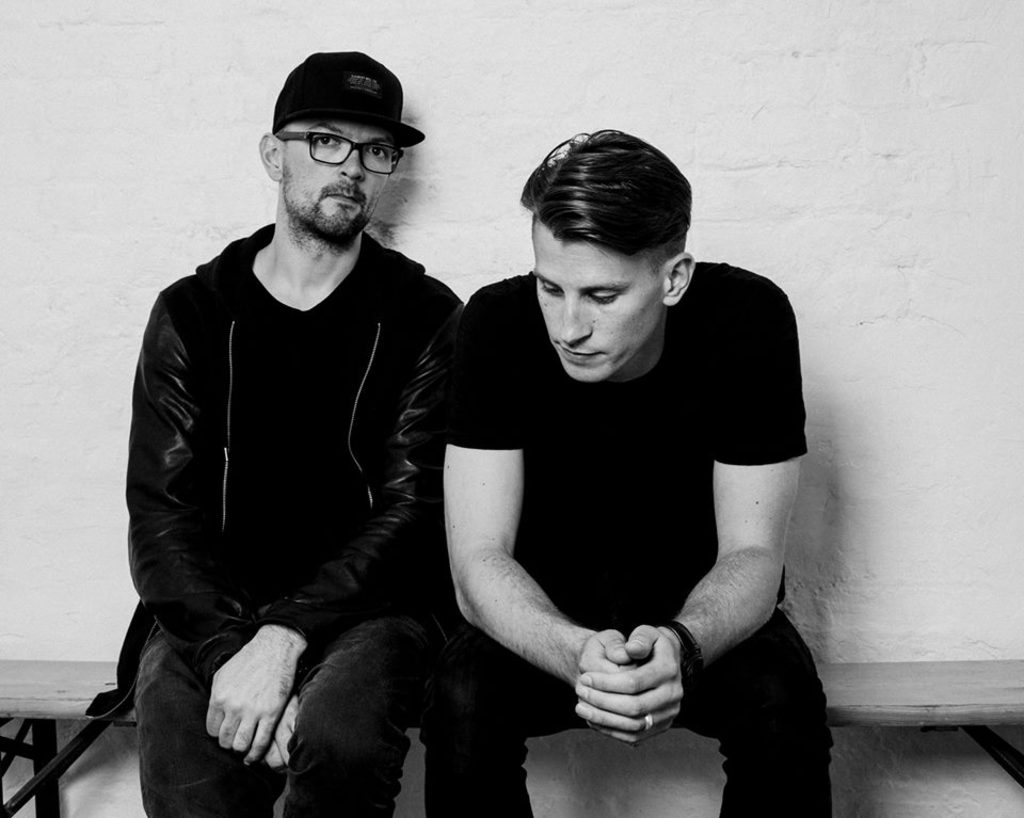 Listen / buy
---
Prior to their set at Ram Records' Leamington Spa event this October, we caught up with Loadstar to give us a glimpse into what they've been up to over the past year. Whether it's EDC Las Vegas or Glastonbury festival, get an idea of what it means to be on the Ram Records imprint.
Grab tickets here -
http://www.seetickets.com/event/ram-leamington/the-assembly/1008009
Hi guys! Thanks for speaking to us. You've really returned to a darker sound with your last single. Was this what you were going for? And what was the vibe like during your time in the studio together, how did it develop into these tracks?
If you look at our back catalogue we've always tried to represent both ends of the spectrum within drum and bass, for example Stepped outside and Bomber are poles apart but show the diversity in our sound. The new album will definitely reflect this, however we wanted to build on the success of 'Red Rock' and 'On the Wheels' and come with two club smashers. 'Change the Channel' and 'Encarta' are both pretty hard and gritty and have been doing damage in our sets of late.
How do you guys usually work in the studio together? And has this changed over the years?
The way we work has definitely changed over the years, Nick now lives in London and I (Gav) still in Bristol so we dont have the luxury of always being in the studio together. We tend to get together for a few days every month and blitz it, being prepared with samples, new sounds and ideas is really important and when we get together its always a really creative process of sketching out loads of ideas so that we can go away and work on them individually.

It's nearly been a year since your set in Brixton during NYE – what venues have you most enjoyed playing at over that time period? And what towns or cities have really stuck out for you and why?
Festival season is always a highlight and this year's Glastonbury was definitely something special. Playing Sunday night in the Cave, a club where you go in through a waterfall, was insane. The weather was awful but Glastonbury is a unique place where it really doesn't seem to matter, people go so hard because its Glasto and this year it was particularly insane.
As ever EDC in vegas was also a definite highlight, the stage production that goes into that event is unbelievable and its great to see drum and bass getting exposure at the huge festivals in America which are typically dominated by EDM.

How do you gear up for a live show? Are there any pre gig rituals you both like to do before going on stage?
I dont think we have any particular rituals other than a few drinks to ensure we get in the vibe and dont train wreck our first mix!
What tracks have been received best by the crowds this year? And does this depend on the venue or type of crowd you're playing to? How so?
Encarta is a track that we made about a year ago and it's been getting a great reaction every time we play, Its high energy and has been smacking it in the club. Generally I dont think it matter's where you play if a tune is a banger it tends to translate regardless.
We heard you're currently working on another album. How's this going for you? And what can we expect? Will it be a mix, or will you focus on a particular type of sound?
Yeah the album is coming along great, we've tried to write it over a short period of time so that we capture a sound as opposed to spending a couple of years on it. We found from past experience that over time, as our styles and influences changed, there was a danger that the music wouldn't necessarily fit together, so with this album it really is about capturing our sound and influences right now. It's definitely our best work to date and we hope people are feeling it as much as us as we are.
---
Share
---
Listen / buy
---
---
---
Related Artists
---