Ramsterdam 2015 - Who's Ready?Just announced!
2015-09-21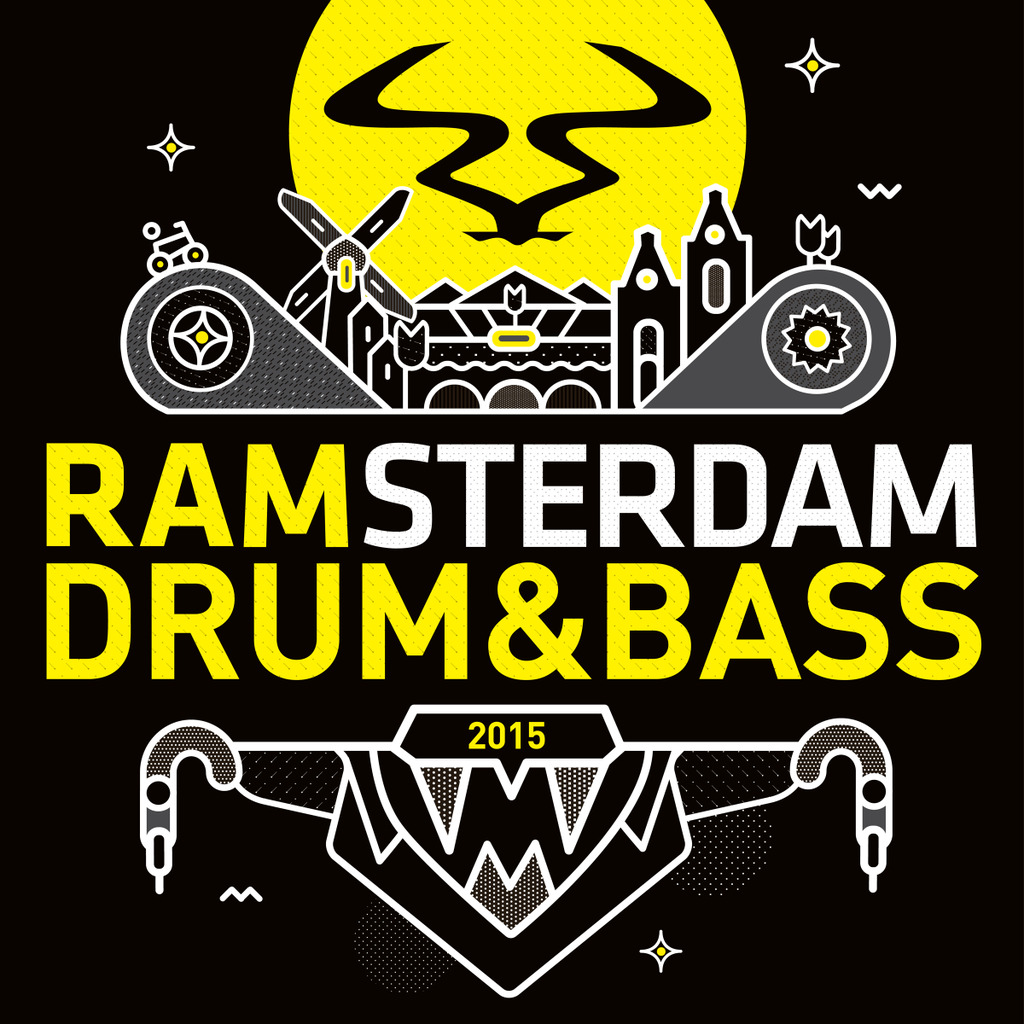 Listen / buy
---
With ADE looming on the horizon, it only seemed apt for Ram to yet again provide the perfect drum and bass entrée for Europe's premium dance event. Set to bring another stellar line up from their roster, this compilation packed full of exclusives helps to epitomise the imprint's legacy within dance music. Including brand new cuts, demonstrating the Ram's longevity, this album plays homage to two decades of output.

Leading you deeper into the dark side of 2015, this year's Ramsterdam compilation not only pedestals the artists who've made such a titanic impact throughout the last ten months, but also the emerging talent from sister label Program and Ram's newest signees. Whether it's the old school, growling riddim from Aggressor Bunx, or Calyx & TeeBee's tell-tale, trembling bassline, each track gives the album a unique vantage point.

Featuring on the collosal track listing is Delta Heavy; an exclusive which relays their elevating, pumping composition, it's a dancefloor banger sure to detonate any crowd. And Frankee also makes a welcomed return, following the release of his anticipated single 'Downtown'. 'Raptor' is unforgiving, snapped up by different animalistic samples and stridently aggressive – pedestalling Frankee's unforgiving production standards.

On a totally different vibe, Freek is back with 'Born Different', a clanking yet powerful number, one which gears up into LFO-lead chaos with snapping percussion between each break. Brand new music from production outfits Teddy Killerz and Mind Vortex also make a very valuable addition, proving their unbridled talent, with merciless yet complex records that are fierce and gagging to be let loose on Amsterdam's clubs.

Two of this year's most resounding tracks from the Ram camp, Bensley's 'Aftermath' and Gerra & Stone's 'L.I.E.S.' have also received revamps, providing two anticipated VIPs already igniting sets worldwide. Loadstar also deliver the goods; brand new heavy-hitter 'Dune' demonstrates exactly why they've become such revered names across the genre.

So, here's to another Amsterdam Dance Event. One with a soundtrack provided by one of the most enduring labels, and stellar rosters, that dance music has played host to. And with Ram also holding a night this October, from first listen onwards prepare to be immerse yourself in Ram's vast musical environment.
​
---
Share
---
Listen / buy
---
---
---
Related Artists
---