Bensley's European Debut is Coming!Who's catching Bensley this Autumn?
2015-09-09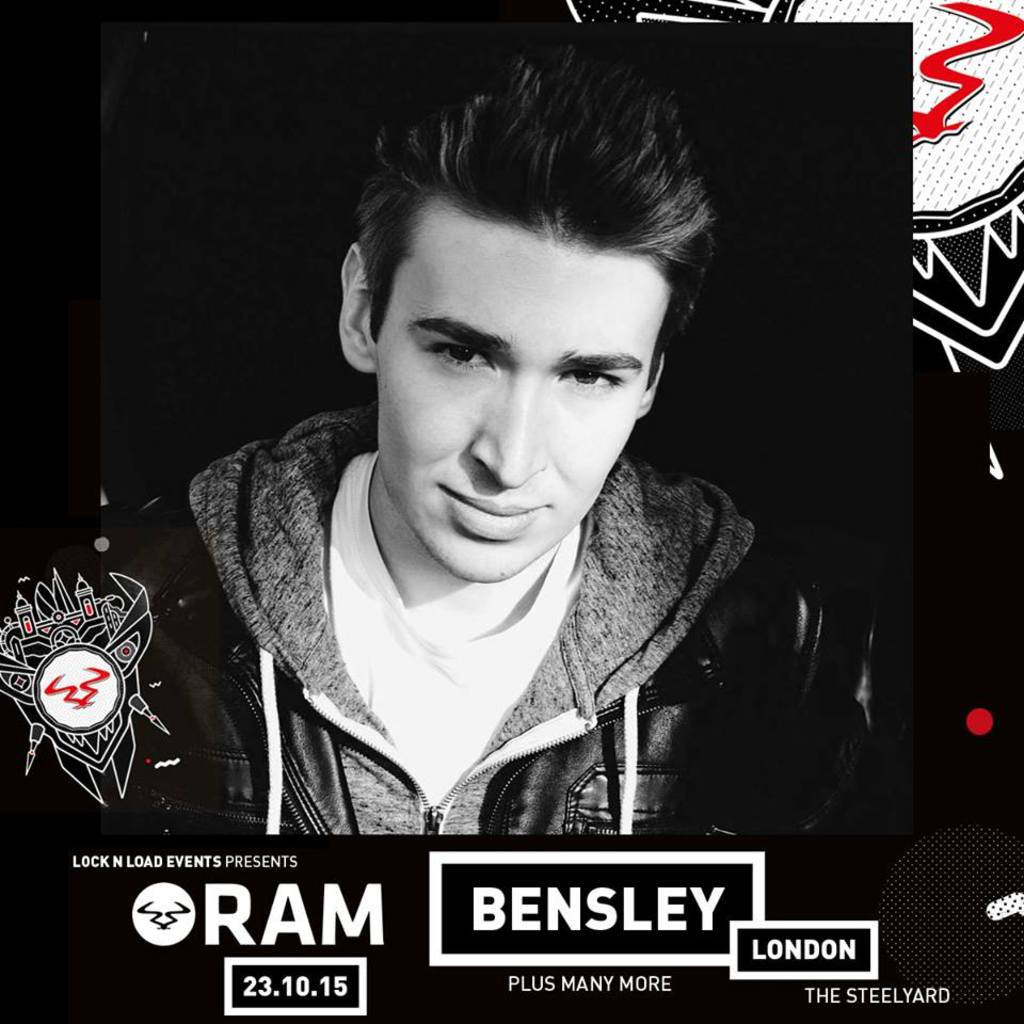 Listen / buy
---
Since his debut 'Next Generation' album, Bensley's arrival in Europe has been met with anticipation. Ahead of his European tour this coming Autumn, we caught up with Bensley to find out what he had in store for the crowds as well as the new music we can expect to hear from his sets.
Hey Bensley, thanks for speaking to us! So you're playing out in Europe for the first time this year. Are you nervous?
I'm actually really looking forward to playing out there, but also incredibly nervous! Toronto has an amazing drum and bass scene, although I can't wait to see what it'll be like in London; obviously it's the scene's capital. It's packed in Toronto when everyone comes out in force to see Andy's sets, and knowing that the scene is ten times bigger across the pond is pretty exciting!
I'm also amped because since the release of my album, people are beginning to show up for me and they know my tunes. That's an amazing feeling! Tracks that you wouldn't think to go off in that atmosphere are getting big reactions because people have developed an attachment to them that goes beyond the dance floor. It's great to bring that into a live setting!
My first gig is in Haarlem, the Netherlands, which is going to be sick!
What tracks in particular do you feel get the biggest reception? And how do you usually build your sets?
I think 'Fandango' gets the most love by far; it's my favourite tune for ending the set. I even had a guy ask me to rewind it at my last show! Definitely 'Nocturne' too. You wouldn't expect that on first listen, but the drop catches you by surprise and really comes to life on a big sound system.
I try to bring the energy level up and down, so aside from my own tunes, I do love dropping some harder dancefloor tunes. A favourite right now is Teddy Killerz -
'Hyperspeed'. It's a totally different vibe from my own music and not what you'd expect from my sets. In short bursts, the heavy tunes deliver a lot of punch.
You're touring countries across Europe. What venue or date are you looking forward to the most?
Definitely the Steelyard, as I've never played a venue like it before. And of course it's a Ram night in the UK's central DnB hub! I also have a couple of university shows, and I'm looking forward to seeing how those differ from our uni shows here in Canada, since our student scene is pretty heavily into house and trap.
I haven't really been doing much research on the venues and shows, since I sort of want to be surprised when I get there. I feel like I'm going to have my mind blown by some of these events!
So what surprises can we expect from your sets? Any new tunes?
I've got some new stuff that I can't wait to test out, as well as a few edits that might go over nicely. A couple I've been playing out are my remix of Azari & III's 'Reckless (With Your Love)' and a VIP of 'Aftermath', which is coming out on Ramsterdam in October.
Aside from my own music, tracks I've been into recently include the Dimension remix of Nero's 'Two Minds', 'Kings of the City – Wrong (Muzzy Remix)' and Netsky's 'Rio'.
Catch Bensley 23rd October at The Steelyard for our Ram Records night.
​
---
Share
---
Listen / buy
---
---
---
Related Artists
---