The Delta Heavy D&B Seminar for Digital LabzOctober 10th in Bristol
2015-08-20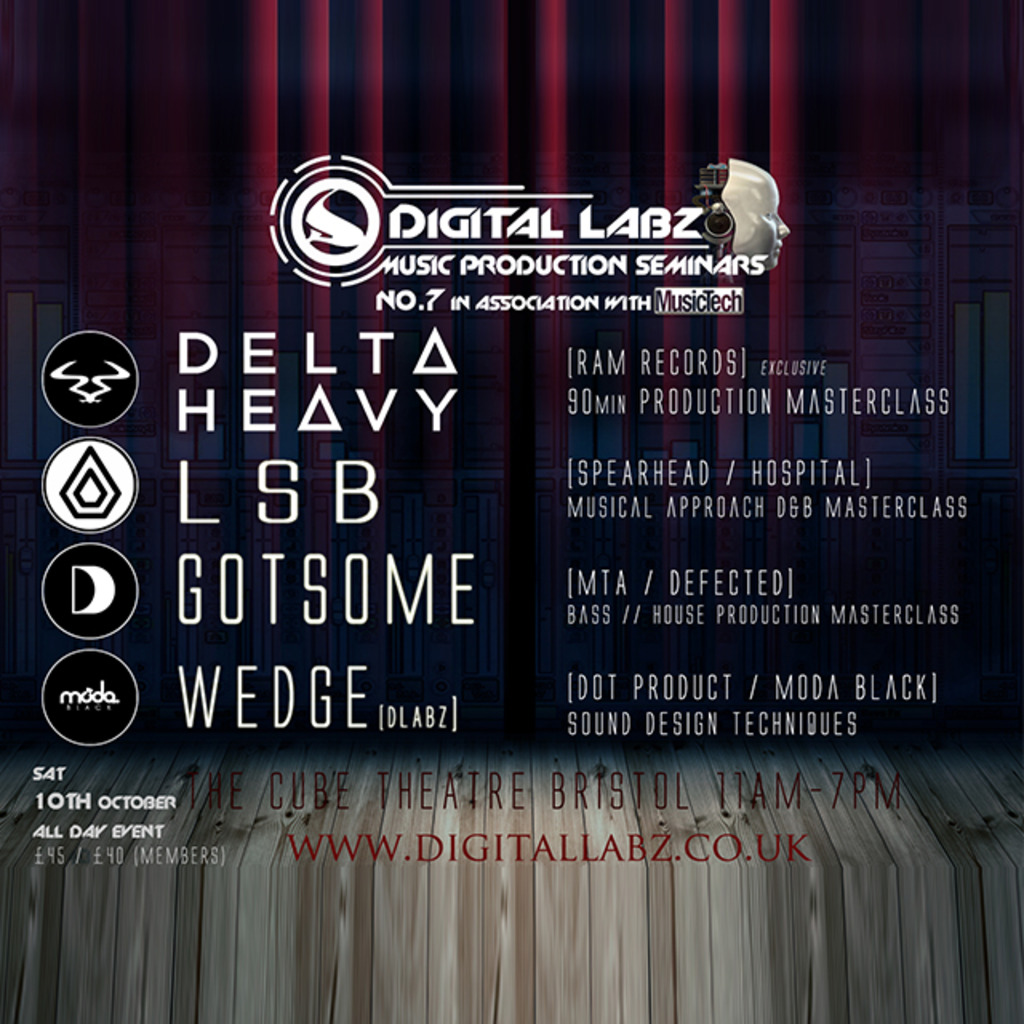 Listen / buy
---
So you've checked out the seminar videos...
Well how about coming to the live event in person?
Designed for producers of all levels, with insider information on making modern electronic music, Digital Labz are back alongside Delta Heavy to present you with another live seminar with methods, ideas and tons of inspiration for anybody looking to improve their skills. Areas covered will include:
• Sound Design
• Mixdown
• Musical Ideas
• Arrangement
• Industry advice
The last seminars have been fully booked, so don't sleep on this as it may be the next big eureka moment on your own music production journey. So Digital Labz are inviting you to come along and watch it take place. LIVE!
A full day of cutting edge talks and live demo's from the industry's leading artists. Carefully planned and delivered on a high quality AV system.
Prepare to be amazed and inspired!
Further details of the venue, location and other information will be emailed to you in a confirmation after your booking.
Book now: http://www.digitallabz.co.uk/seminar/
Watch Delta Heavy's recent music video here:
​
---
Share
---
Listen / buy
---
---
---
Related Artists
---