Just Announced: Ram Records at ADEWho's joining us in Amsterdam?
2015-08-18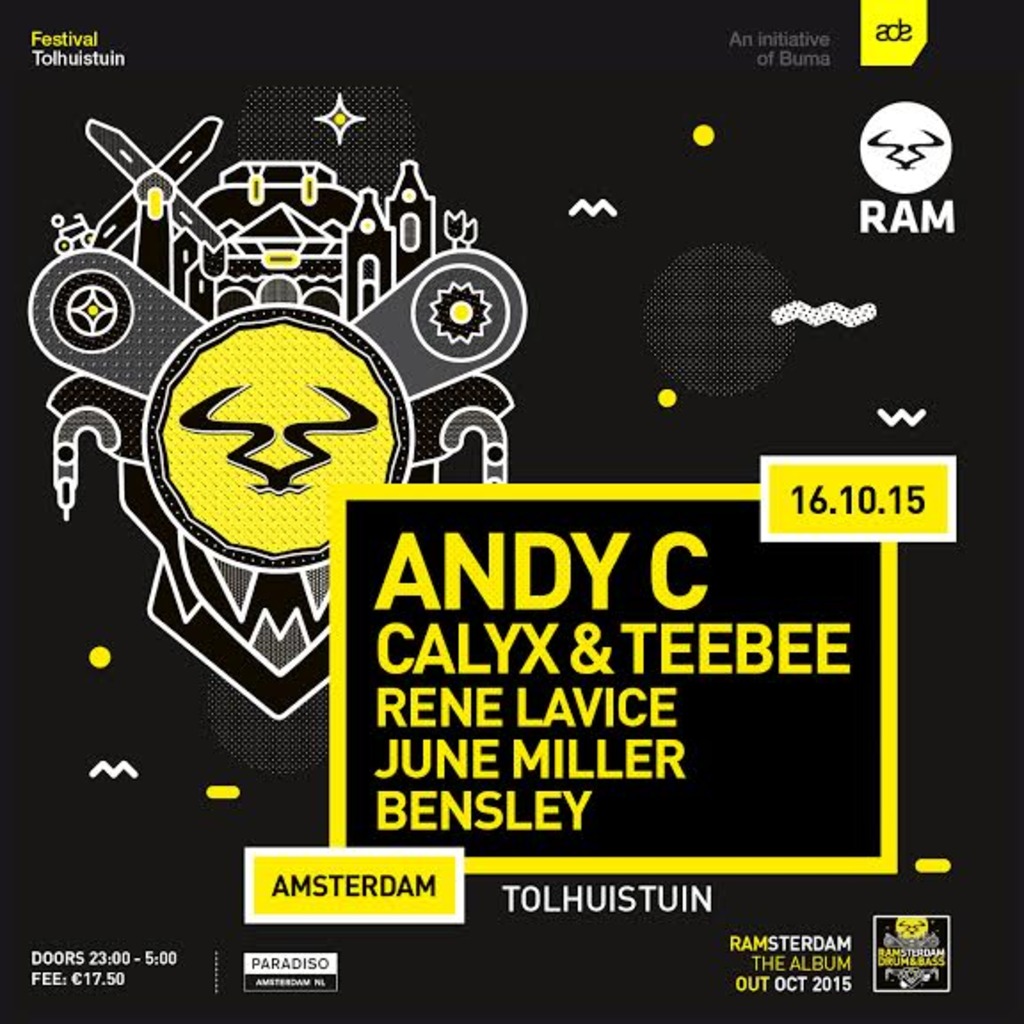 Listen / buy
---
ADE – Amsterdam Dance Event – Ram Records
Friday 16th October
Tolhuistuin, Paradiso-Noord
Andy C, Calyx & TeeBee, Rene LaVice, June Miller, Bensley
RAM RECORDS
With the Amsterdam Dance Event being one of dance music's most withstanding electronic music conferences from across the globe, it only seemed fitting for the Ram Records name to pedestal their talent at a night which will reaffirm their place in the city's history.
After a monumental sell-out show in 2013, the Ram imprint is returning with a full-frontal line up ranging from their most resounding names to their unbridled newcomers. Whether you're a fan of the technically adept composition of Calyx & TeeBee, or Bensley's tell-tale production flare which sees him merging drum & bass with contemporary styles, this is one of the label's most versatile line ups to date. With ADE also standing as Bensley's European debut, following his first ever album 'Next Generation' being released earlier this year (met with critical acclaim from across the industry), this will certainly be a date not to miss.
Each featured artist demonstrates the label's commitment to diversity. Stalwart Rene LaVice already ricocheted throughout 2015 with his BBC Radio1 A-List track 'The Calling', whilst June Miller delved deep into the subterranean lands of the underground. These points alone signify that 16th October will be etched into ADE's antiquity.
Revered bossman Andy C will also be making an appearance, so be sure to witness a show set to not only demonstrate the sheer weight of the drum & bass community, but also its endless creativity. A label which has been one of the greatest influences on the genre, this showcase will emulate a standard Ram has set for the last two decades.
---
Share
---
Listen / buy
---
---
---
Related Artists
---