June Miller - Album LaunchAmsterdam 'Robots & Romans' album launch!
2015-07-06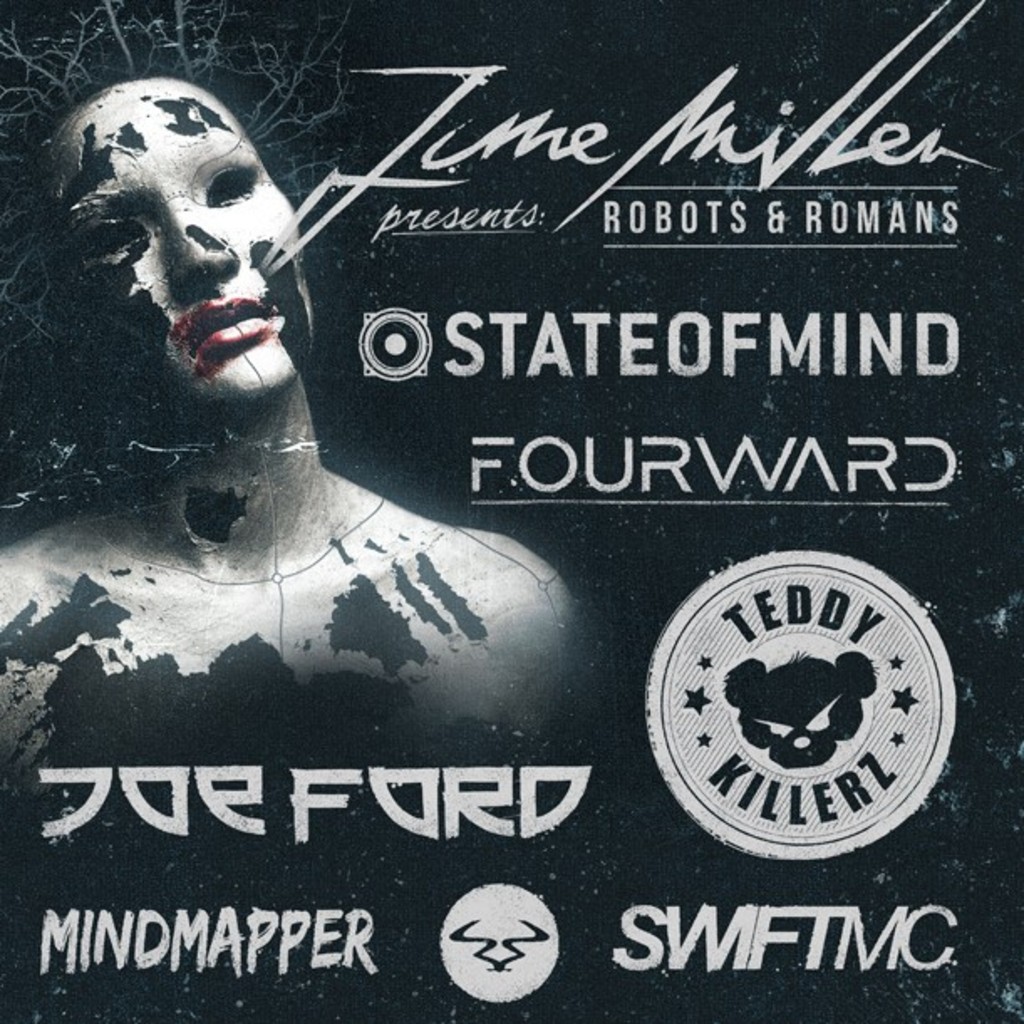 Listen / buy
---
​Major League
June Miller presents Robots & Romans
Melkweg Amsterdam, Friday 7 aug 2015
The Dutch-English duo June Miller has made a huge impact on the drum 'n bass scene. They are responsible for some of the biggest releases this year. As a result their debut album "Robots & Novels' on RAM Records is now a fact. On August 7th they present their album at an exclusive Major League edition in the Melkweg.
June Miller's new album can best be described as an intense journey through rolling chasms and the demonstration of colossal technical capabilities. Bart and Mark have a musical depth which spans throughout their lifetimes. With backgrounds influenced heavily by a range of genres and having played in an array of spaces, they break every prototype and this has become apparent with each output since their signing to the Ram imprint. 'Robots & Romans' is no different; it completely immerses you with its vastly intricate soundscape, from the beginning second.
To present their album in style, June Miller has invited some of their favorite artists to perform at Major League. The artists come from all over the world, from New Zealand to Russia. But they all have one thing in common: they tear up the dance floor without a vengeance. Don't miss out!
Line-up Major League 7 aug 2015
June Miller (RAM Records. NL)
State of Mind (Blackout Music, NZ)
Teddy Killerz (RAM Records, RU)
Fourward (Shogun Audio, AT)
Joe Ford (Shogun Audio, UK)
Mindmapper (Samurai Music, NL)
Hosted by MC Swift
Presale: €19,- (incl. membership)
Door: € 20,- (incl. membership)
E-tickets: www.majordnb.com/tickets or www.ticketservice.nl (0900 300 1250)
Tickets: Amsterdam Uitburo, Concerto Amsterdam (020-6235228), Pico Records Amsterdam (020-691 23 85)
​
---
Share
---
Listen / buy
---
---
---
Related Artists
---