Chain of Strength / Last Night on Earth - Out now!New single from June Miller out now!
2015-06-15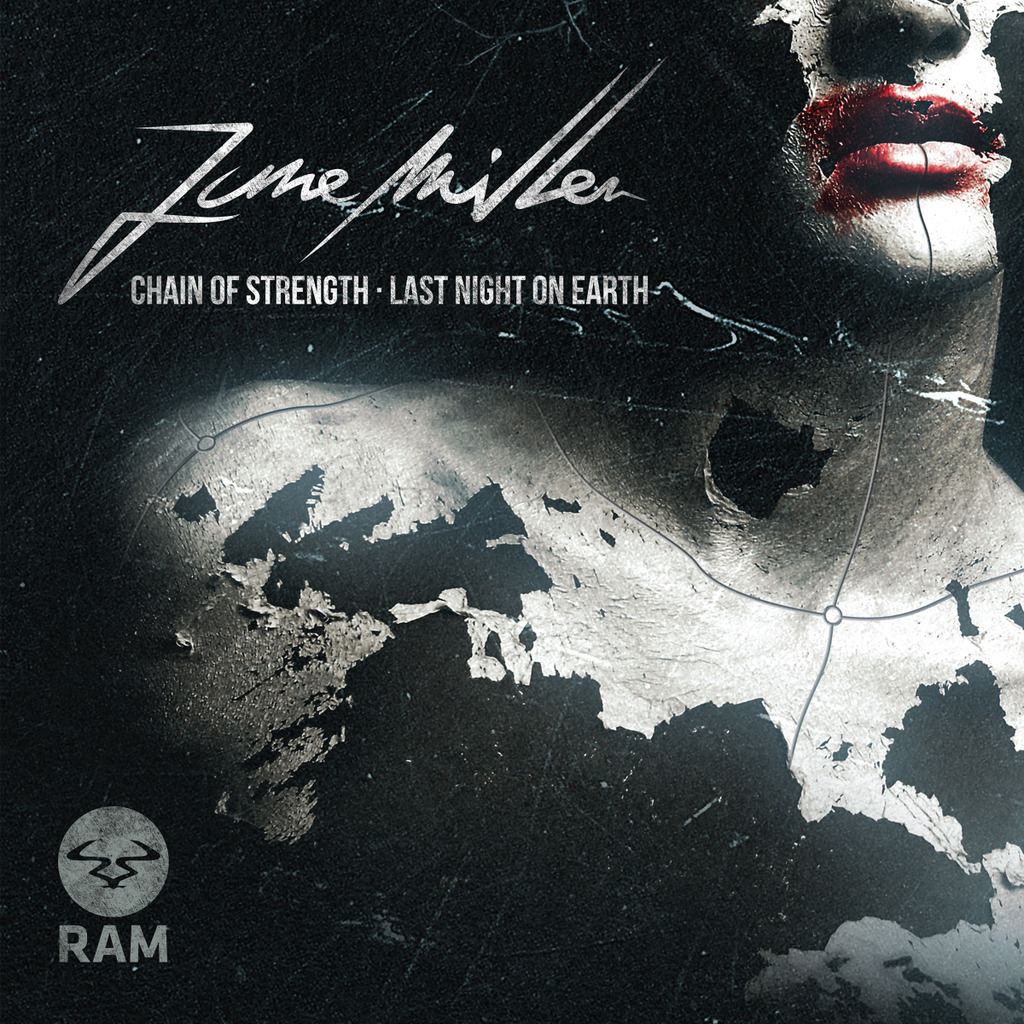 Listen / buy
---
Sprinting at an incredible speed, June Miller are inevitably coming closer to their debut album. With seven more days until this conundrum of genre cross-pollination and production ingenuity is unleashed, here's a small appetiser to prepare yourself for an eclipse, caused by June Miller's vast capabilities.
'Chain of Strength' is a starter which hits you with wave after wave of seismic bass-driven impact, instantly recognisable as the intro to Andy C's soldout Brixton performance. Lead unsuspectingly from a lulling piano intro, straight through a chasm of smashing, hardcore-reminiscent percussion and driving drums, it proves the duo's endless versatility. Alongside a building break that literally pulses with anticipation, that first drop leaves you free-falling into an explosion of tightly intricate composition. A complete sensory overload, it sets a standard matched by their new material.
Then comes 'Last Night on Earth', creepy and gradually building tension with an instantly-recognisable sample of cinematic proportions. Both tracks are equally unstoppable, not leaving you time to breathe and carrying across an ocean of sound which is relentless. Amongst the ghost-like, clashing swords and almost untenable intensity, you're pulled through loops of incessant hi-hats, amongst palpitation-inducing drum patterns.
A single that embodies the peak of any weekend set, here's the marker for June Miller's meteoric rise. After merging some of the darkest European styles, as well as smashing genre prototypes and incorporating drum & bass' core production, the duo are switching up the game onto its next level.
​
---
Share
---
Listen / buy
---
---
---
Related Artists
---