Wilkinson Live Sold Out!Limited tickets available on the door!
2015-03-19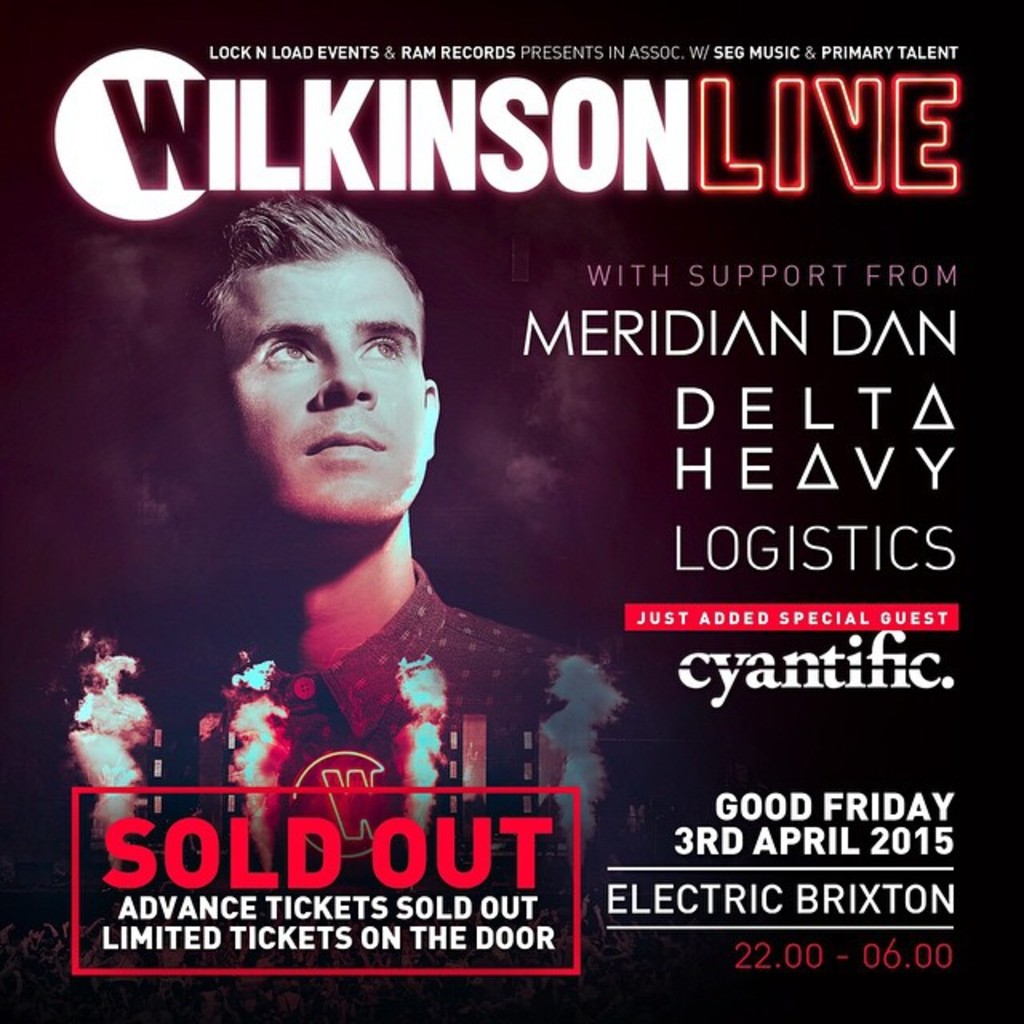 Listen / buy
---
We're delighted to announce that Wilkinson's live debut at Electric Brixton on 3rd April is now SOLD OUT!

What's set to be an inspiring and incredible live debut by the London born man will see an absolutely packed out Electric Brixton dancing till the early hours of Saturday morning. With support from an all star cast including the likes of Delta Heavy, Logistics, Meridian Dan and now Cyantific, it's set to be a night that will go down in drum & bass history. With the brand new addition of Cyantific to the night, this event will now run until 6am giving all fans an extra two hours than originally planned. This just gets bigger and better…

There will be a limited amount of tickets available on the door for this event. We'd suggest arriving early to guarantee your place.
---
Share
---
Listen / buy
---
---
---
Related Artists
---