June Miller & Mind Vortex Go Down UnderJune Miller and Mind Vortex hit New Zealand & Australia
2015-03-18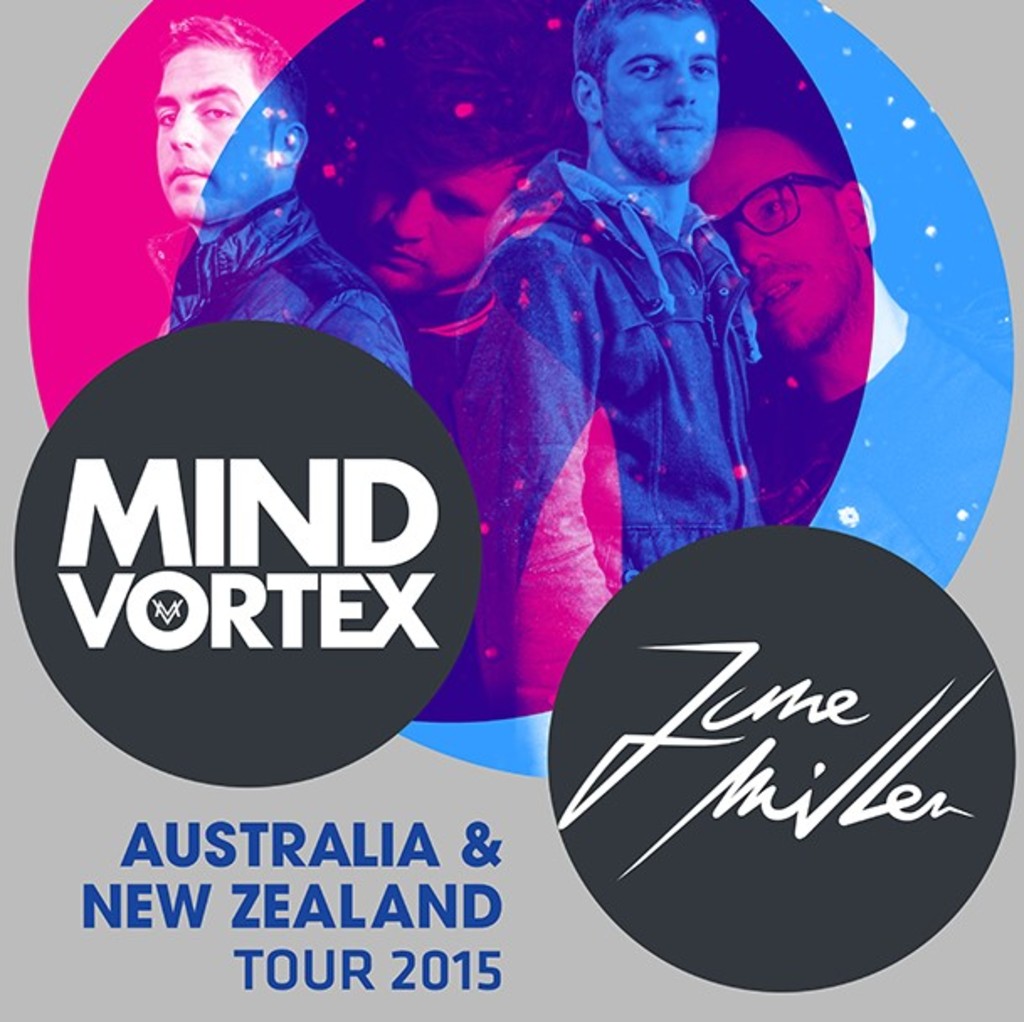 Listen / buy
---

June Miller and Mind Vortex are teaming up to embark on a series of tour dates down under – and with forthcoming releases on the agenda, this definitely can't be missed!

After the success of their recent Ups & Downs EP, June Miller have been back in the studio to record their debut album, due to drop this year. With an array of tracks already stacking up inside their discography, including the synapse smashing 'Saus', as well as the technically adept composition of tracks like 'The Promise Ring', be prepared for an LP of epic proportions. And they're likely to take these new sounds on the road with them, so it'll be the perfect opportunity to catch a glimpse of what they currently have in the works.

Mind Vortex ended 2014 on a high; with the 'Colours' EP setting a precedent for them to follow into the New Year, they're also releasing new material which is due to hit the charts very soon. Both classically trained musicians, their diversity can be seen across the board. From the warm synths of 'Colours' to the stacking intensity of 'Gravity', they're sure to bring the heat to an already hot climate. Mind Vortex is set to be a resounding name this year, so don't miss out on the chance to catch them before the release of their next EP, yet again filled with dancefloor destroyers which you could bear witness to live.
17/04 - Melbourne - Roxanne
18/04 - Perth - Villa Nightclub
22/04 - Sydney - The Wall
24/04 - Auckland - Studio
25/04 - Christchurch - Dux Live
26/04 - Wellington - Bodega
01/05 - Adelaide - HQ Complex
02/05 - Brisbane - Sting-land
---
Share
---
Listen / buy
---
---
---
Related Artists
---