Mefjus talks 'Saus'Mefjus talks about his recent collaboration with June Miller
2014-12-11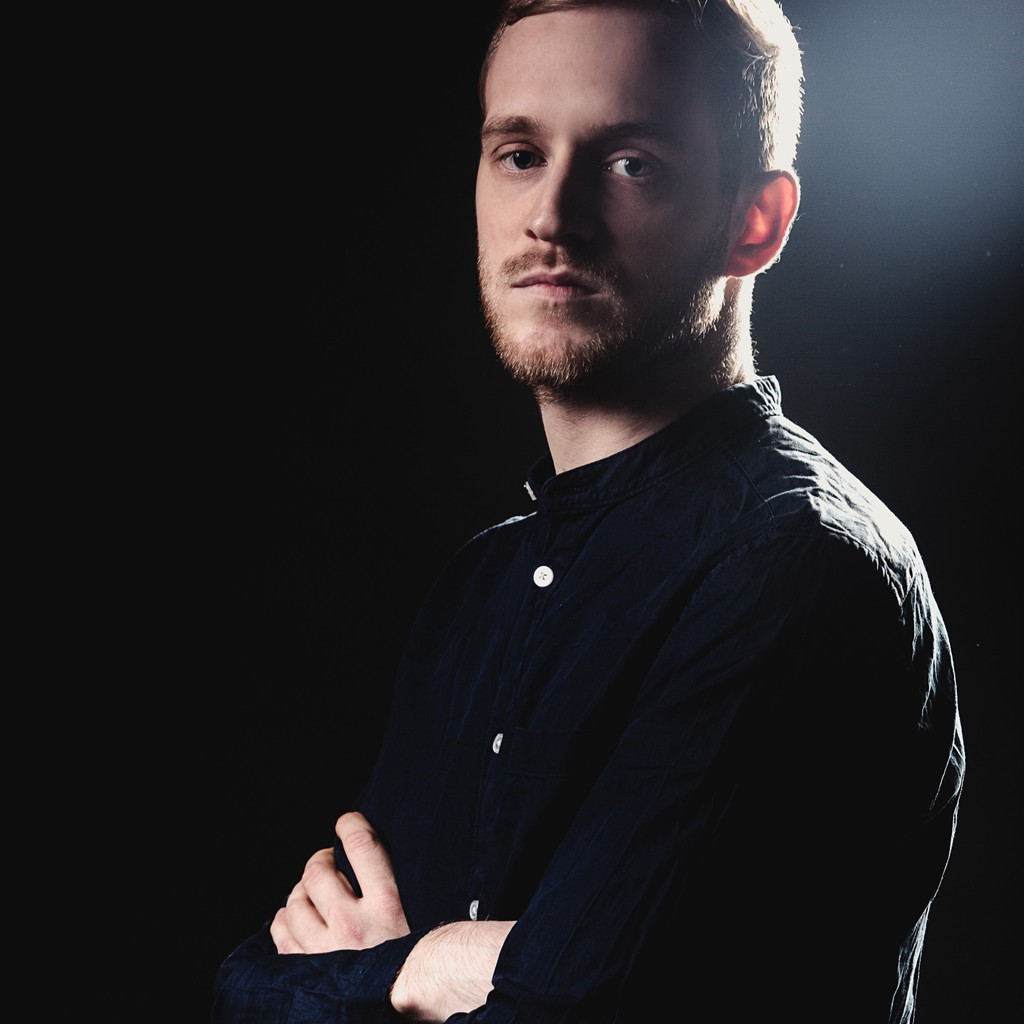 Listen / buy
---
2015 is already looking to be another monumental year for the RAM Records family, with a June Miller EP release penned in for January. This is definitely a welcome start and 'Ups and Downs' sees June Miller joining forces with one of the genre's biggest players, Mefjus, on sonic assault 'Saus'.
'Saus' has caused dance floor destruction in clubs across the world and it's one of the most anticipated releases to date. And Mefjus has taken some time out from promoting his 'Emulation' LP on Critical to speak to us about his collaboration with June Miller and what it was like working with the production duo.
Hey Mefjus, thanks for speaking to us! 2014 has already been a massive year for you, especially the latter part, with the release of your 'Emulation' LP on Critical.

You're also featuring on the upcoming June Miller EP, 'Ups and Downs', having collaborated with June Miller for 'Saus'. How did 'Saus' come about? What's the back story to you guys getting into the studio together? And what was your approach when you tackled the project? Did you approach the track the same way as you did when you were working on your album collaborations?
I played a show in Rotterdam this year in March and the boys invited me to a studio session for a few days. We've been in touch online for a while already but never met before if I remember right. As far as I am concerned it felt like we've been friends for decades, instant vibes, which helped a lot in the studio I guess. The backbone of the track fell together really quickly but I remember a moment where we looked at each other and said something like, well, can we really pull this off, this tune is so stupid :D. But we decided to go with it and even started a second sketch for another track. A few weeks later Mark sent me an updated version of "Saus" where they'd arranged the tune up to about 3 minutes and I was happy to hear that they kept the ridiculous vibe we started with. After a few Skype conversations they finished the arrangement, stemmed the project and I mixed it down at my place. I'm really happy with the track and i guess you can hear that we had a lot of fun making it.


You've worked with a range of producers in the past, from Icicle to Phace and Misanthrop. How does this experience differ? Did you work together physically, or was it all done online? I know you guys are from quite different areas!
Usually I try to get into the same studio with other producers when approaching a collaboration. The track I did with Icicle last year, called "Contemporary" was done completely online, but the feature we did for his album "Enthropy", the tune was called "Isolation", was done completely in his studio in a 2 day session. Working online is very difficult in my opinion as you can get lost in endless 'back and forth' sessions sending stems and you might lose the initial spark at some point. But baring that in mind you can avoid it. The feature on my album with Phace was done at my place; the feature with Misanthrop was also completely online. Just having a phone call / Skype conversation to talk through ideas helps a lot to be on the same page, even when you're not in the same studio. Overall it's great to have the opportunity to work with people online, the internet made so many things possible, but as I mentioned earlier I prefer to be in the same studio for collaborations if possible.
'Saus' is a huge track; the reaction it's already had in the clubs has been unprecedented. What was it like the first time you unleashed it onto an audience? Do you have any stories to tell us?
I first tested it during a sound check at a gig in Vienna, for "Vollkontakt" and I wasn't really sure about the tune before, as it is, let's be honest, a really weird tune :D but the reaction of the few people who were there was insane and later at the gig people loved the track… Instant reload!
Every collaborative effort has its own working dynamics. What was it like having your music triple filtered? How do you think your different styles fared against one another? And was there something you or June Miller brought to the table in particular?
I think if you listen to the track you can hear which sound is from which party. But i think we made a good job merging those sounds in the arrangement. Personally I'm really happy with the transistional sections. Those little fills are the perfect example how our sounds merged whilst writing the track.
Being 3 individuals judging a mix or arrangement is a great thing but you obviously have to compromise here and there but overall it helps to get a nice balanced track as far as i am concerned.
'Saus' definitely falls onto the heavier side of the drum and bass spectrum. Is this something you aimed for collectively? Or did it just gradually fall into place, creating a banger?
As I mentioned above we weren't really sure if we could pull this tripplet-ish stupidity off but, at least I wasn't, but I am really happy we did. It's a party tune with no deeper meaning which is nice to do from time to time. But in general our mind set was to make something different and not just another tech-roller, which worked out pretty well.
What are your next moves? Planning on taking any time out, or are you locking yourself back down in the studio again?

I took a few weeks off after finishing my solo album in August this year, but I am already back in the studio. I just finished a remix for Ivy Lab, 2 tracks with Noisia and Hybris, and obviously started some new solo tracks which I am really excited about :)
---
Share
---
Listen / buy
---
---
---
Related Artists
---