RAM Records Annual 2015The New RAM Annual is Here!
2014-12-01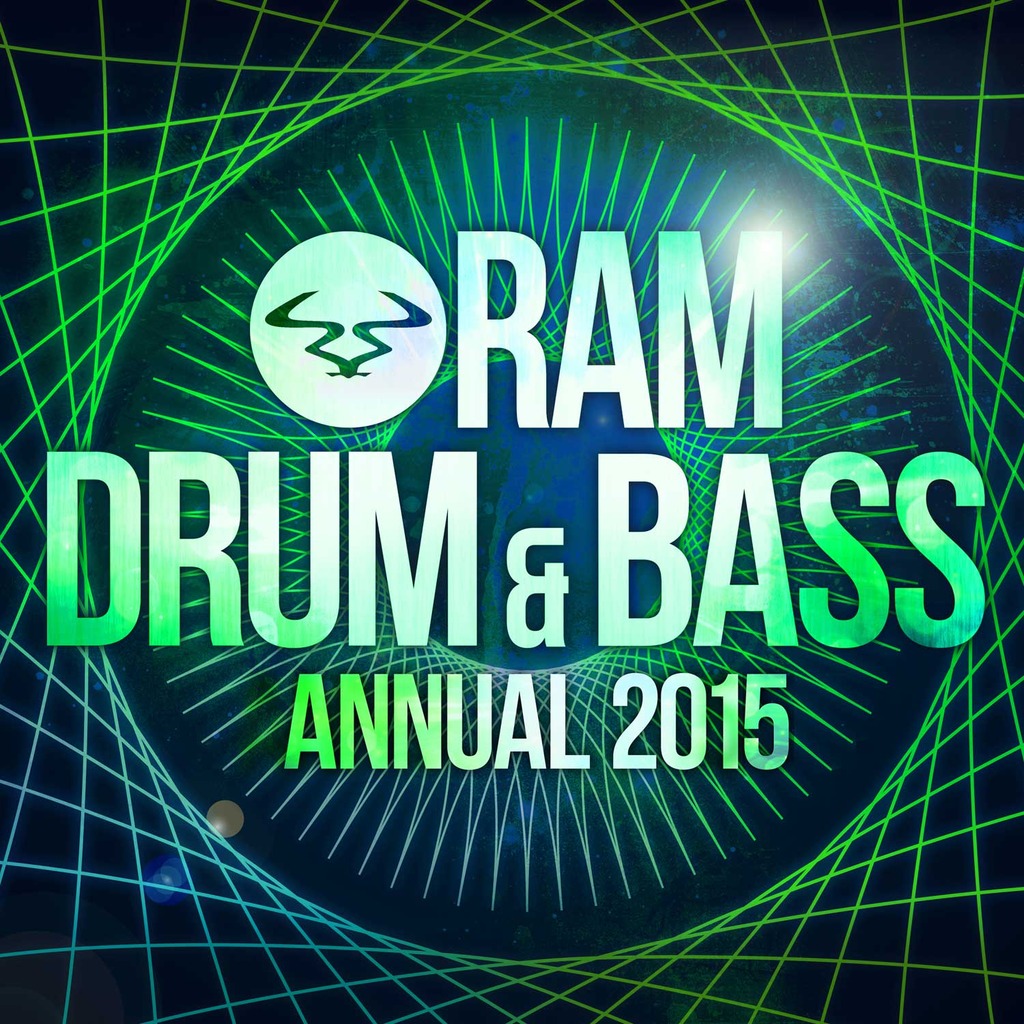 Listen / buy
---
The name RAM has become a synonym for technically orchestrated drum and bass that appeals to both hard lined enthusiasts and the radio airwaves. Establishing themselves as one of the finest d&b outlets across the world, with sold-out shows in every major city, here's a succession of tracks which each set a musical milestone inside a hugely impressive discography.
This compilation is a celebration of the conquests which have been achieved over the past two decades. Alongside its releases, the label has been able to stand out against a tide of baying competition through its ever-growing team of bass brothers. Since its inception, these artists have set the agenda across dnb with every sonic cut, from AUDIO's 'Stampede' to Loadstar's masterpiece 'Stepped Outside'. These signings have proved impenetrable; having left splintered speakers, damaged shoes and a slaughtered competition in their wake.
But the track listing alone pedestals this fact. No dance-floor is left intact after Rene La Vice's 'Where My Ladies At' is detonated, whilst Frankee's monstrous cut 'Gully' has barricaded itself inside of every live playlist to receive the nod of approval. And Jaguar Skills & Chords' toe-tapping, catchy piece of artwork 'Lust' solidifies drum & bass' reputation as a genre which showcases diversity.
RAM's sister label, Program, is also continuing to make headway and prove themselves as a counterpart, rather than an understudy. With Legion & Logam's debut 'House of Cards' featuring in DJ Mag's picks for October as well as Thump's On Deck Series, they've proved their international capabilities by showcasing artist's from across the pond, whilst also measuring their colossal weight against the big leagues.
However, it's not just the past few releases which make this compilation stand out. There's also a host of exclusive numbers to whet your appetite too. From Chords' and LoKo's 'Diamond light', to Gerra & Stone's 'L.I.E.S' there's plenty of new music to take you into 2015.
But that's not all; with revamps of classic RAM tune's such as Sub Focus' 'Close' from Ivy Lab, as well as Mind Vortex's 'Hotbox' VIP, there's also an uptake of the older tracks which you already knew and loved. The featuring mix includes all this and more, orchestrated by last year's rising star, Frankee. Frankee will also continue to make a huge impact this year, with impending releases set to detonate within the drum and bass community, further asserting RAM's authority as one of the leading imprints for signing new talent and seeing their careers rocket.
Many of the tracks featured epitomise RAM's more contemporary history; for example, Teddy Killerz 'Era' was the record which saw them catapulted onto RAM's radar when it was signed to Program. And Frankee's monstrous record 'Gully', as well as his less aggressive sonic cut 'Away', proved the versatility of their recently signed artists.
This album goes on to exemplify the content of RAM's live shows, which have sold out globally. Whether it's in the sets of label head Andy C, or from other parts of the RAM roster, you're sure to find these tunes rallying a crowd at any festival or event RAM showed their face. That's whilst dipping into the sets of artists outside the RAM roster, ensuring they were in the best playlists to see you through until 6am.
Yet again, RAM dips into a varied spectrum of sound; this is drum & bass in its most digestible form, with a shape to fit everyone. It's a collection of records that reaffirms RAM's prominence as one of the most historical tastemakers within the game. And the best album to see you into the New Year.
Various Artists
Ram Records Drum & Bass Annual 2015
Pre-order now:
Release date: 08.12.2014
1. Wilkinson - Dirty Love Feat. Talay Riley
2. Sub Focus – Close (Ivy Lab Remix)
3. Jaguar Skills & Chords – Lust Feat. Matti Roots
4. Mind Vortex – Hotbox VIP
5. Legion & Logam – House of Cards Feat. Adam Wright
6. Audio - Stampede
7. Rene LaVice – Where My Ladies At
8. Teddy Killerz – Era
9. Loadstar – Stepped Outside
10. Gerra & Stone – L.I.E.S
11. DC Breaks – Lock In
12. Lynx – Take Back The Night
13. Loko & Chords – Diamond Light
14. Hamilton – Be There
15. Kelle – Radiophobia
16. Frankee – Gully
17. Chroma – Sovereign
18. Audio – Break It
19. Chords – Summit
20. Noel – Defence
21. Delta Heavy – Reborn
22. EastColors - Toys
23. Slang Banger – Let There Be Love
24. Mind Vortex – Overture
25. Stealth & Dirty Hertz – Revival
26. June Miller – Empathy
27. Stealth – Smash It
28. Frankee - Away
29. RAM Drum & Bass Annual 2015 Mixed By Frankee
---
Share
---
Listen / buy
---
---
---
Related Artists
---