Stealth - Alliance EPMeet the guys behind a host of alliances
2014-11-13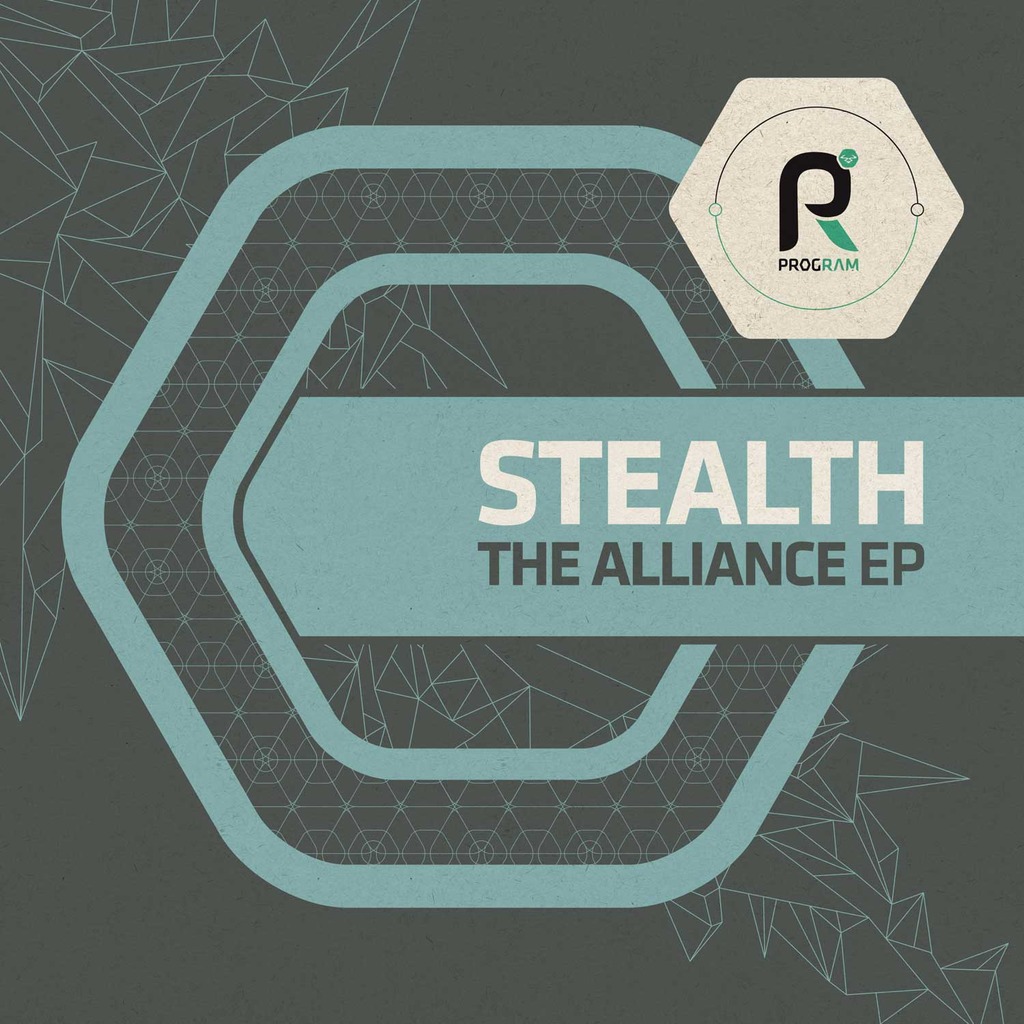 Listen / buy
---
With the release of Stealth's Alliance EP just round the corner, we caught up with the four guys who collaborated with the Program maestro to produce this monster record.

With a return to form alongside Stylus, and onto new collaborations with Xtrah, Dirty Hertz and Quaed, this sonic work of art will be on playlists for years to come.

Be sure to keep an eye on Beatport tomorrow, as this EP is being released exclusively via this platform

Stylus –
I started working with Ali (stealth) back in 97 / 98 through a mutual love of DnB, DJing and raving. Through the years we both developed a love for music production which all started with a great little music production program called music maker 2000 on the PlayStation! Having messed around with making tunes on the PlayStation we were hooked and decided to sign up for a music production course together to learn more... and this is where it began for Stealth & Stylus. Overtime we released singles on Intabeats, Proximity, Subtitles, Frequency, Ingredients and now Program.
Bulgan is the tune on the Alliance EP that I worked on with Stealth. I started writing the track on my way back from a DJ set I was booked for in Bulgaria. At the time I had been listening to a lot of old Konflict (Rob Data & Kemal) so I would say that the concept of the tune was heavily influenced by them.
On my return from Bulgaria I called Stealth over to my studio to see if he was interested in having some input and collaborating. When I played Stealth the raw idea, the grimace on his face told me all I needed to know. Having worked on countless tunes with Stealth it was easy to get into the flow and straight away Stealth applied his techniques and ideas to the track which converted what was essentially a raw idea into a full length tune. After hearing Calyx and Teebee play Bulgan out at Fabric a few times we were both really happy with the reaction and even more excited with the news that Program wanted to release it!
It's great to see Stealth getting recognition in the DnB Scene and I look forward to working on other tracks with Stealth in the future!
Xtrah –
Me and Ali have been friends for years. We live 2 minutes from each other and often used to speak about doing tunes. We tried a couple of times before we actually made 'Everytime' but nothing really struck us to finish it. This one was cool so once the main idea was down I let Ali finish it off - and there we have it.
Quaed –
I have known Stealth for a good 6 years now and our experience and taste in music were originally worlds apart. I came from a House and Techno background whilst Stealth is a Drum and Bass purist. We had never really considered going in the studio together. But over the past 2 years, after heading to some great raves and listening to old and new music within the scene, I fell in love with Drum and Bass.

So, Stealth and I thought it was about time to get in the studio and see what happens, this collaboration is a product of everything I have learnt and there is so much more to come.
Dirty Hertz –
I met Stealth way back in the mid to late 90's. We started hanging out and had a lot of mutual friends. We soon discovered that our musical tastes were very similar and would often end up both playing at some epic house parties after returning from gigs in town. At the time I was managing label Metalheadz and Stealth was a regular at the now infamous Sunday Night Sessions. We'd always talked about doing a collaborative record but for some reason it never came to fruition. Now we know why. We saved it for "Revival", better late than never.

For me this track encompasses some of those vibes and feelings we got from the music back then and teams it with Stealth's impeccable engineering and future sonics. The studio sessions that went into this track were unforgettable and I'm really looking forward to working with Stealth again in the future.

Having had a few sneaky listens to some tracks from the forthcoming EP all I can say is... Authenticity. Stealth really does bring it all together. Never dismissing his roots but still keeping it future.
---
Share
---
Listen / buy
---
---
---
Related Artists
---